In Haute Provence, the life of the olive tree is adapted to the Mediterranean climate, hot and dry, and it grows between 400 and 600 metres. This is the Northern limit of the olive tree growing area and it gives it an exceptional flavour and fruitiness olive oil.
Located in the Val de Durance and Bléone, the area overlaps onto the Pays de Forcalquier and the Valensole plateau. To the South-East of the department, the olive-tree grows in the region of Entrevaux.
"Aglandau" is the variety of olive which represents most of the "Alpes de Haute-Provence olive-groves". It also grows side by side with other local varieties which are lesser in number: Filaïre, Estoublaïsse, Grappié, Colombale or Rosée du Mont d'Or.
AOC Olive oil from Haute-Provence
A product of the originality of its region, the typical features of its varieties and know–how of its millers, enabled the profession to obtain an AOC on 23rd June 1999. It is the third AOC after the Pays du Nyonsais and Baux de Provence.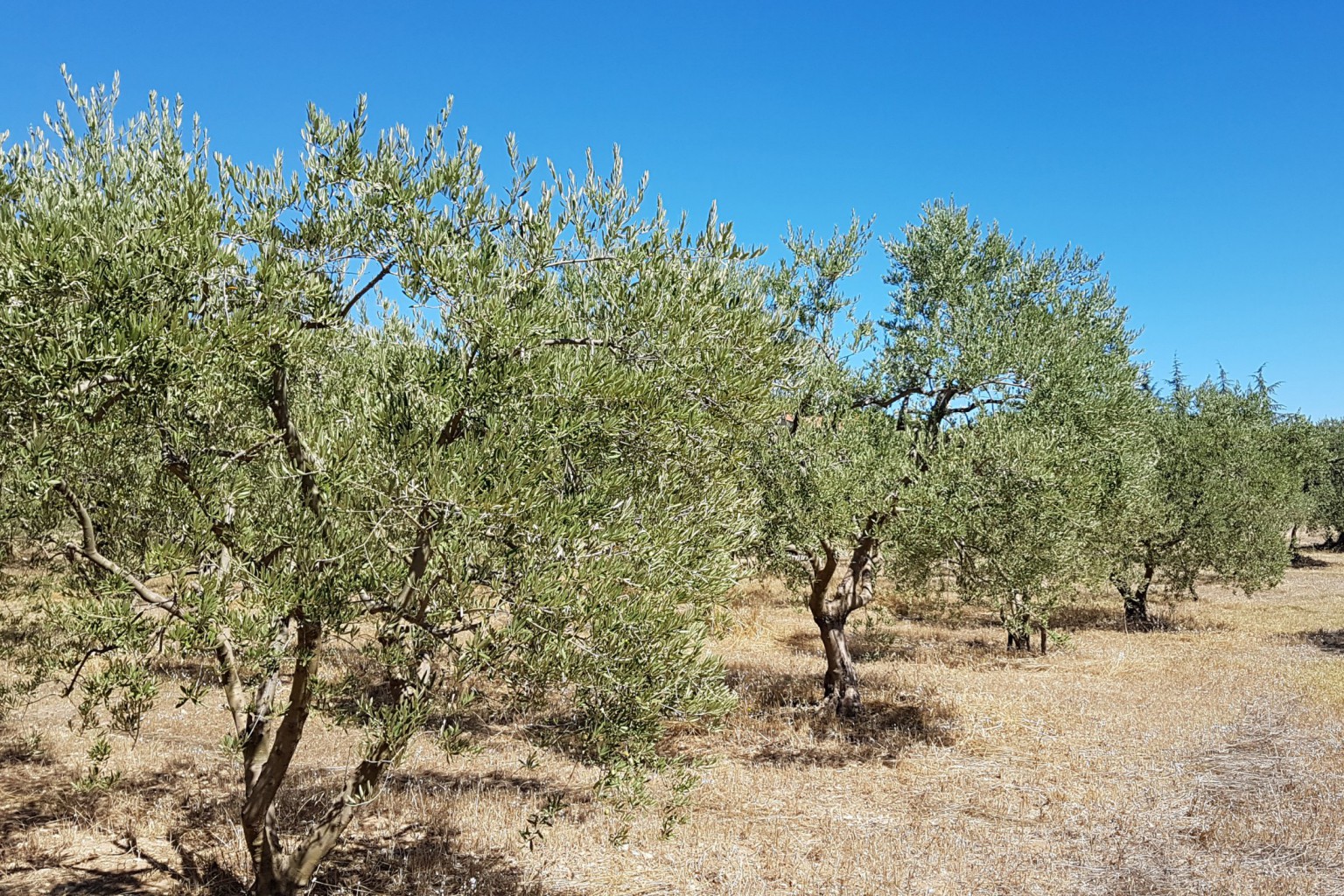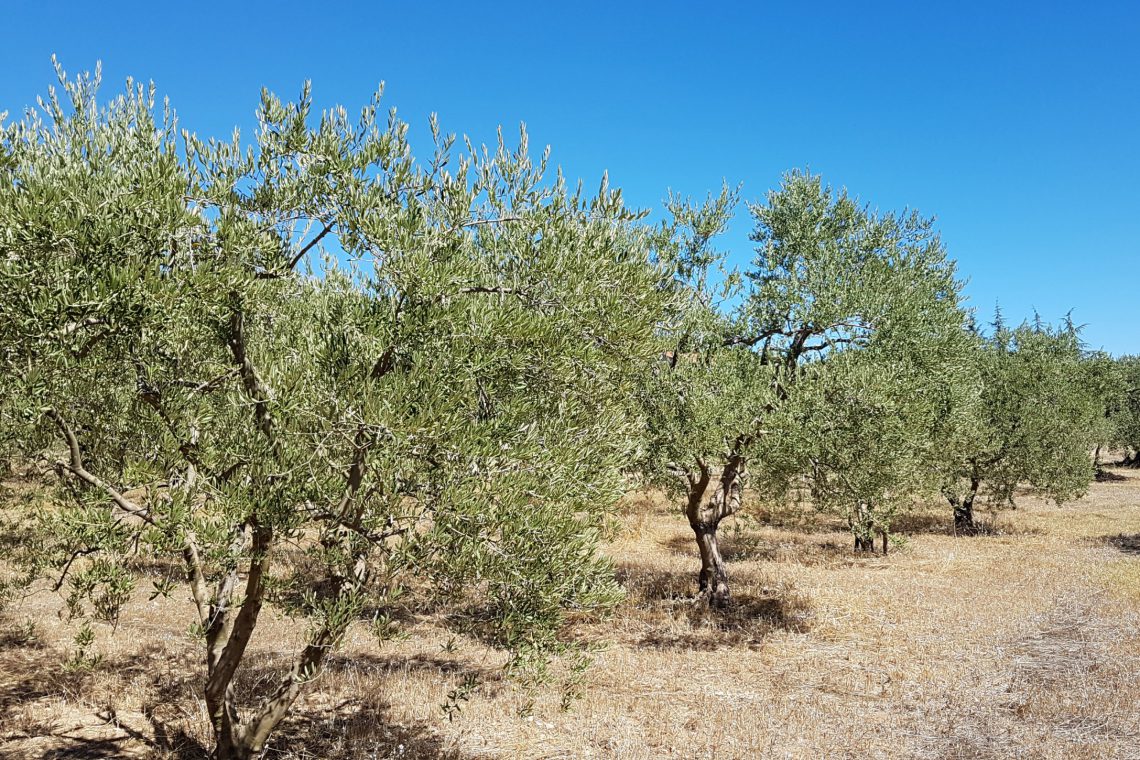 Cookery with olive oil
There is no way you can imagine Provencal cooking without this precious liquid along with garlic and herbs. In olden times, farmers loved to eat bread rubbed with garlic and sprinkled with olive oil before leaving every morning to work in the fields.
There are several dishes based on:
l'aïgo-boulido (water + garlic + thyme + olive oil + egg yolks to serve on toasted slices of bread)
le cachaio (leftover cheeses macerated in a jar with olive oil + white wine flavoured with garlic, grape marc + herbs)
tapenade (puree of olives with capers)
l'aïoli (garlic mayonnaise)
Recipe: Peppers in olive oil
Ingredients:
3 yellow peppers,
3 red peppers,
3 green peppers,
3 cloves garlic,
olive oil, salt, pepper
Put the peppers under the grill for 10 min and turn them over.
Take them out of the oven and roll them up in newspaper immediately.
Then put the peppers in their newspaper in a plastic bag and close it.
Leave to cool for 3 hours. This makes it easier to peel off the peppers' skins.
Remove the peppers from their wrapping and peel them.
Cut into 2-3 cm wide strips.
And put them into a dish with olive oil and crushed garlic
Leave for at least 3 hours.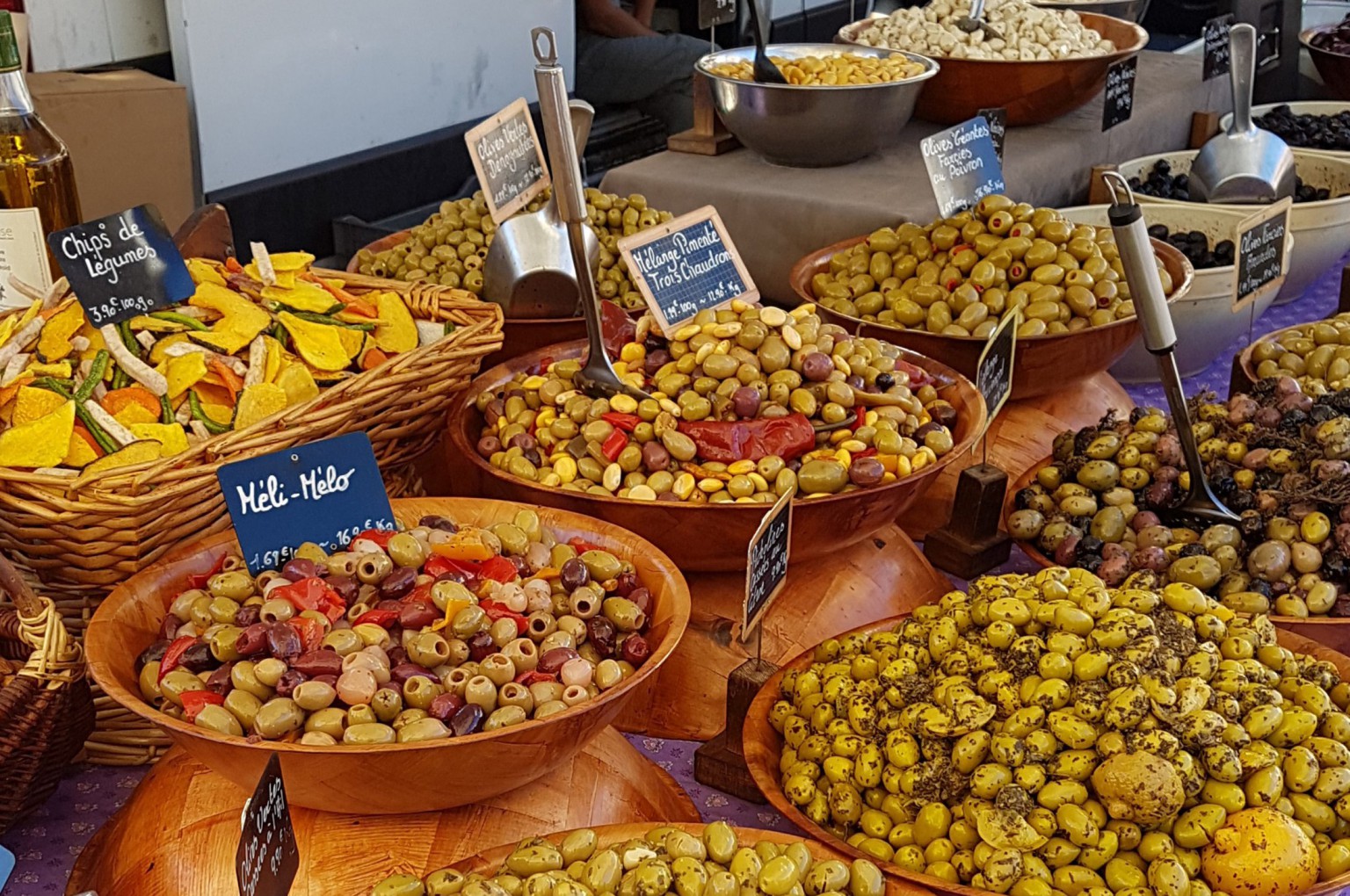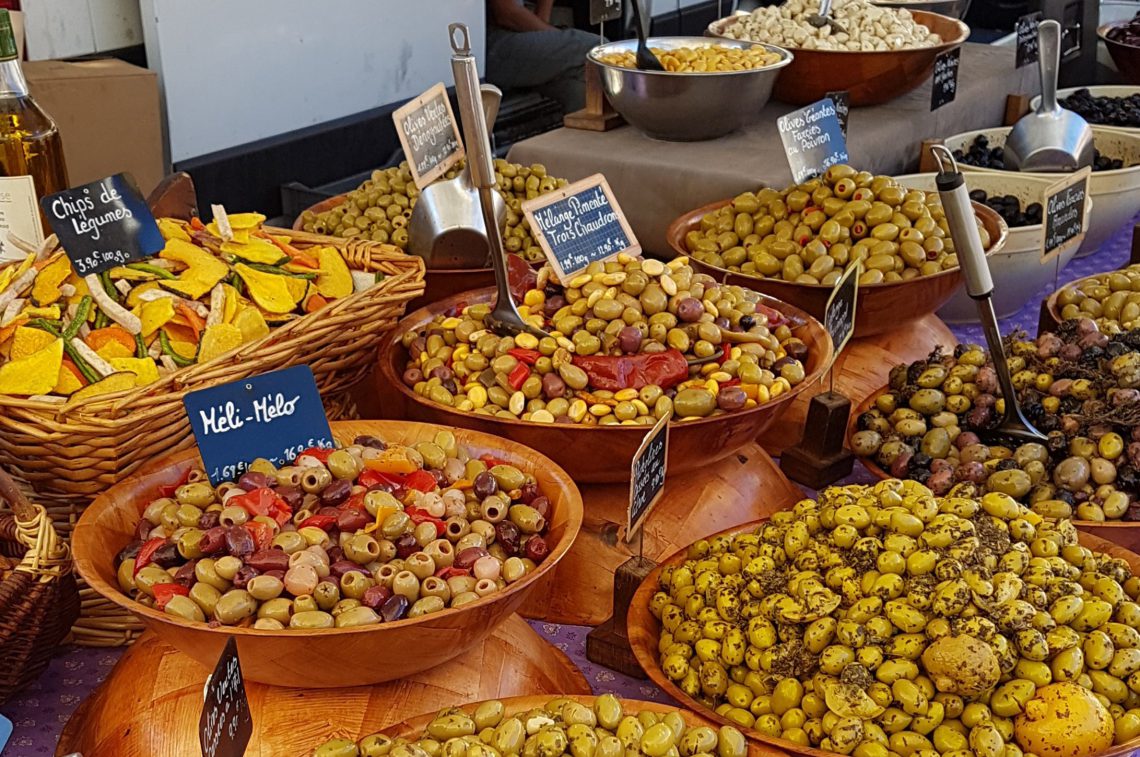 Event
The departmental festival of the olive takes place every year on Thursday of the Ascension.
This event highlights the cultural and festive aspects of the olive tree. An oil-producing area will give demonstrations of pruning, trituration of olives with mini-mills, tastings, a flavour market, and activities for children and the swearing in by the Confrérie des Chevaliers de l'Olivier.
Trade Union AOC Olive Oil of Haute-Provence: www.aochuiledolive-hauteprovence.com (in french)