Henri IV called the Citadel of Sisteron "the strongest fort in my kingdom".
A highly strategic location
Perched on a rocky spur overlooking the valley and the narrow but compulsory passage between Provence and the Dauphiné since Roman times, I have always been a strategic point. I have seen waves in the Durance and have had many travellers or inhabitants under my protection.
At all these times men dreamed up plans, built and fortified my walls. Even though they are no longer there I can still remember the wooden palisades of the fortified castle in the middle Ages.
Extract from the programme Des Racines et Des Ailes "Sur la Route Napoléon" broadcast on France 3 at 8.45 pm on 6th December 2013.
Eight centuries of history
I still have a keep, the 12th century wall-walks and the 14th century ramparts left over from my past. In 1692, Vauban wanted to make me his and started on plans to modernise and strengthen my fort and the magnificent underground staircase linking me to the town was cut into the rock.
Today, as a citadel overlooking the town of Sisteron, I am a group of structures from a variety of periods: defensive walls, wall-walks and a keep.
Over eight centuries of architecture and history have afforded me the title of listed historical monument.
If you want to visit me from the end of March to mid-November, don't forget to wear suitable footwear.
Take your time and climb step by step to the top. You will be rewarded by the impressive panoramic view.
A viewpoint finder and its telescope will help you identify various points and you will be able to see for 150 km around.
Will you tremble as you enter guérite du diable (the sentryman's tower – diable = devil)? Will you dare to go into the dungeon where King John II Casimir Vaza of Poland was held prisoner?
Will you feel the strength of the Mistral wind along the wall-walks? Will you remember your lessons as you visit the museum and exhibitions with their references to Napoleon and Vauban?
Will you be moved by the magnificent stained glass windows in the chapel?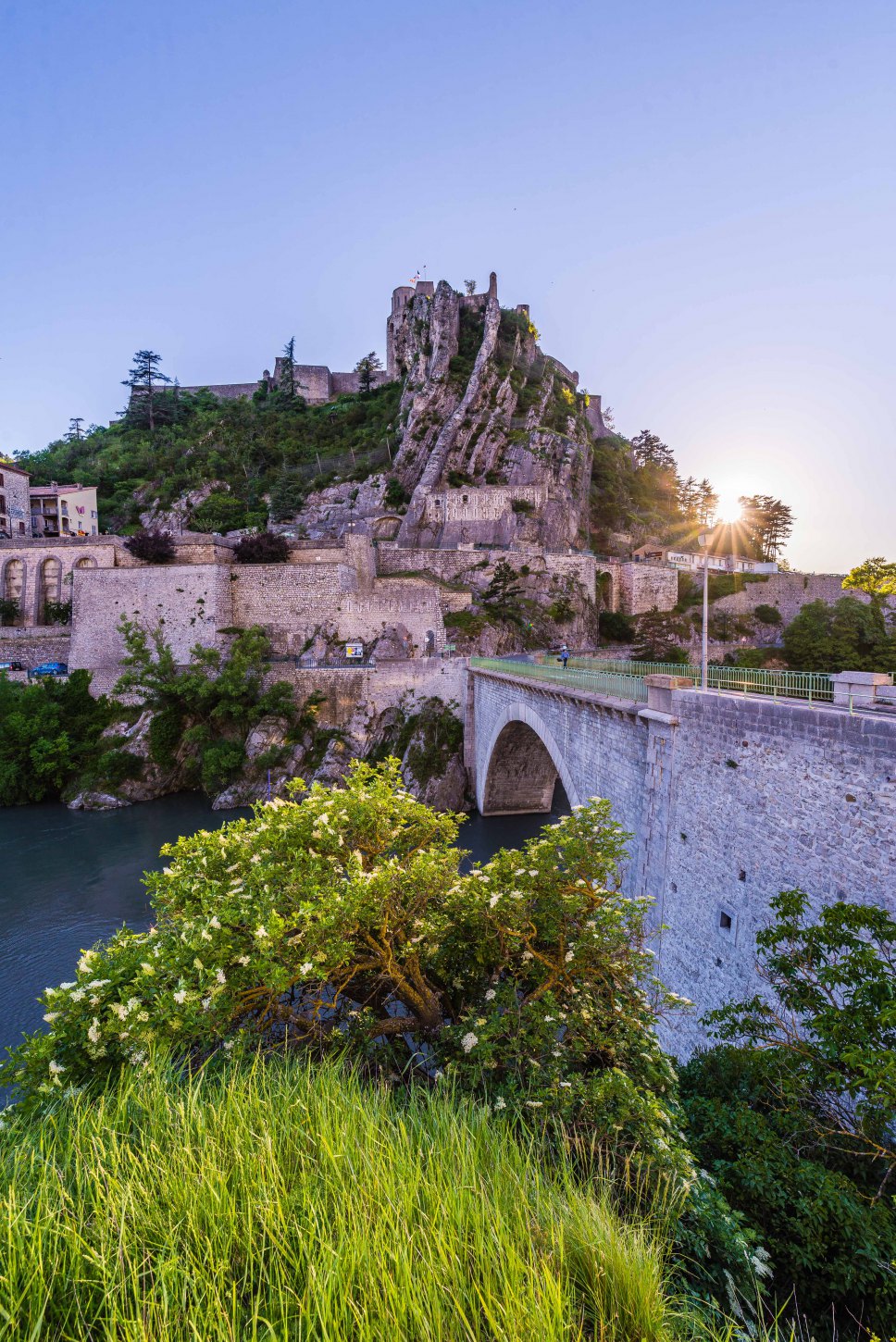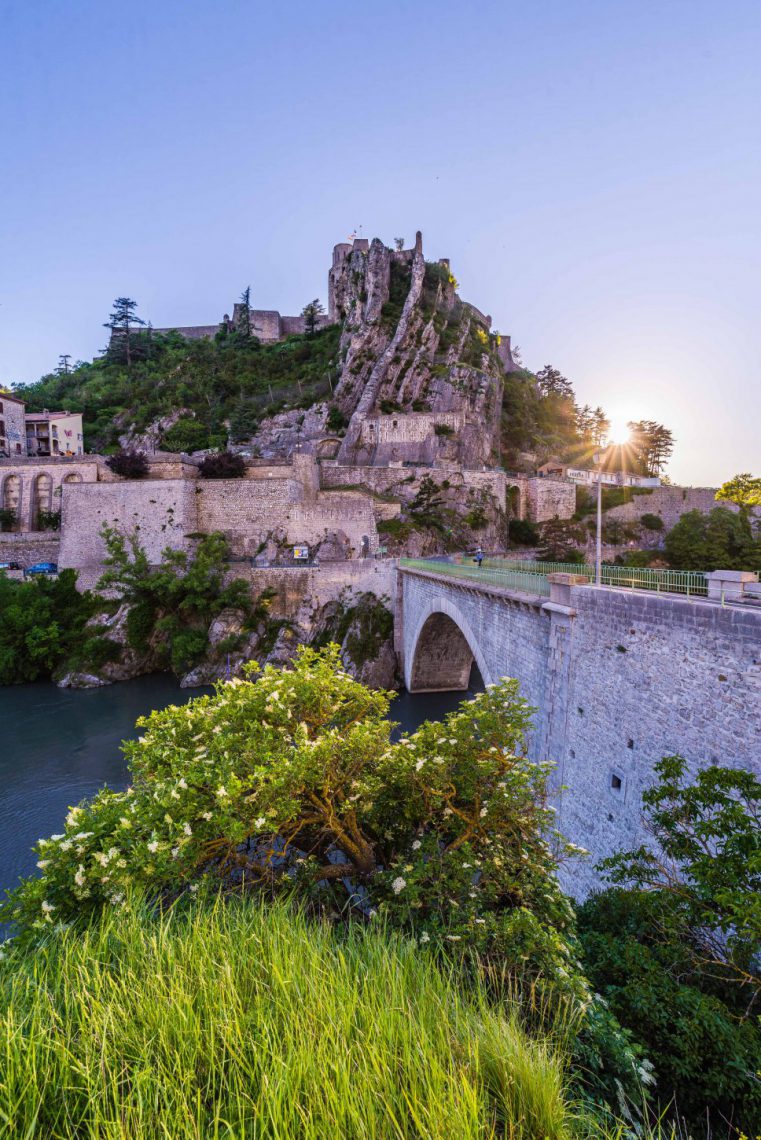 Les nuits de la Citadelle festival
On summer nights, I host the Nuits de la Citadelle festival in a magnificent decor in the open-air theatre. The greatest names of the theatre, ballet and music have visited me for an evening during this festival.
And what about you? Will you come and see me? Will you sleep at my feet and be even more fascinated by my night-time mantle of light?