As the view of the lake of Serre-Ponçon unfolds in a bend in the road, it is amazing to see this vast stretch of water surrounded by such high mountains.
It's almost as if part of the Mediterranean Sea had settled between the green trees and the grey peaks. But the lake is not a natural lake.
An artificial lake
Deemed necessary after the devastating floods of the Durance and Ubaye rivers in the middle of 19th century, the construction of the dam itself began in 1955 and the lake was impounded in 1960.
The visit of the hydroelectric plant is an excellent way to find out all there is to know about the dam, from its construction to its impoundment.
The film L'Eau Vive by François Villiers, written by local author Jean Giono traces the story of the building of the dam and the moving of several villages, for which Guy Béart wrote the beautiful song of the same name.
And ever since the beautiful turquoise waters of this lake at an altitude of 780 metres have reflected the surrounding mountains with their peaks at over 2,000 metres.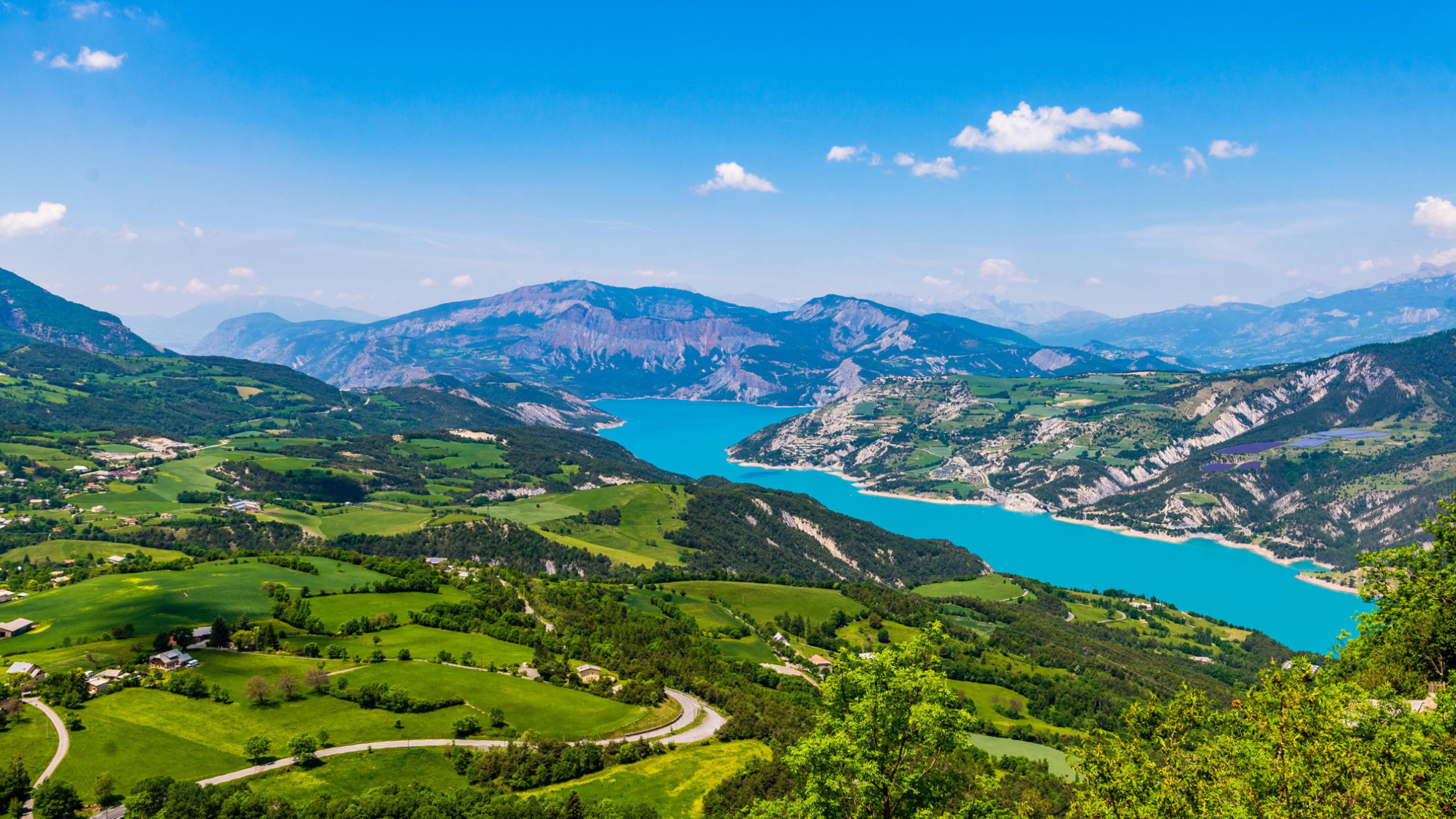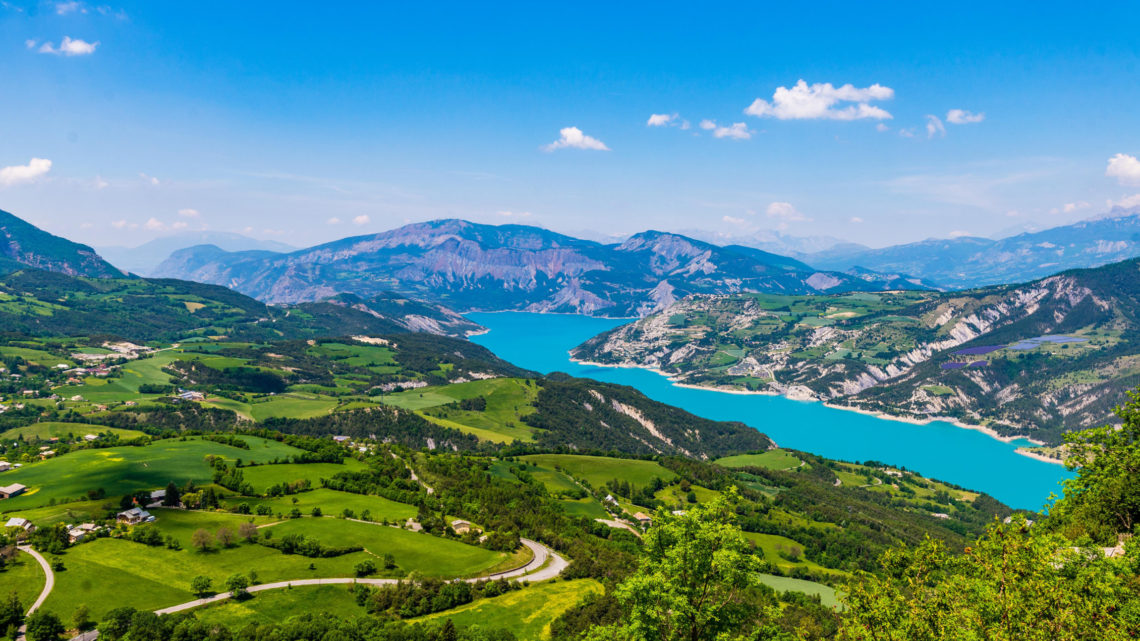 Swimming, relaxation and water sports
A lake means water sports! The supervised beaches are a delight to parents as it means that children can enjoy themselves safely.
There is a choice of activities for fun moments with the family, such as motor-boat rental, excursion boat, pedalos and canoes.
A family tubing outing means guaranteed laughs and a great time for the kids!
The more athletic among you are always looking for new challenges like sailing, rowing, water-skiing, kite surf, wakeboard, Jet Ski and stand-up-paddleboard.
Sweethearts will unearth wild creeks to hide in and those who love fishing will be happy as the lake is full of fish.
And just imagine that the water you are having fun in will then go on to irrigate fields and produce electricity all along its course to the Etang de Berre, near Mediterranean Sea.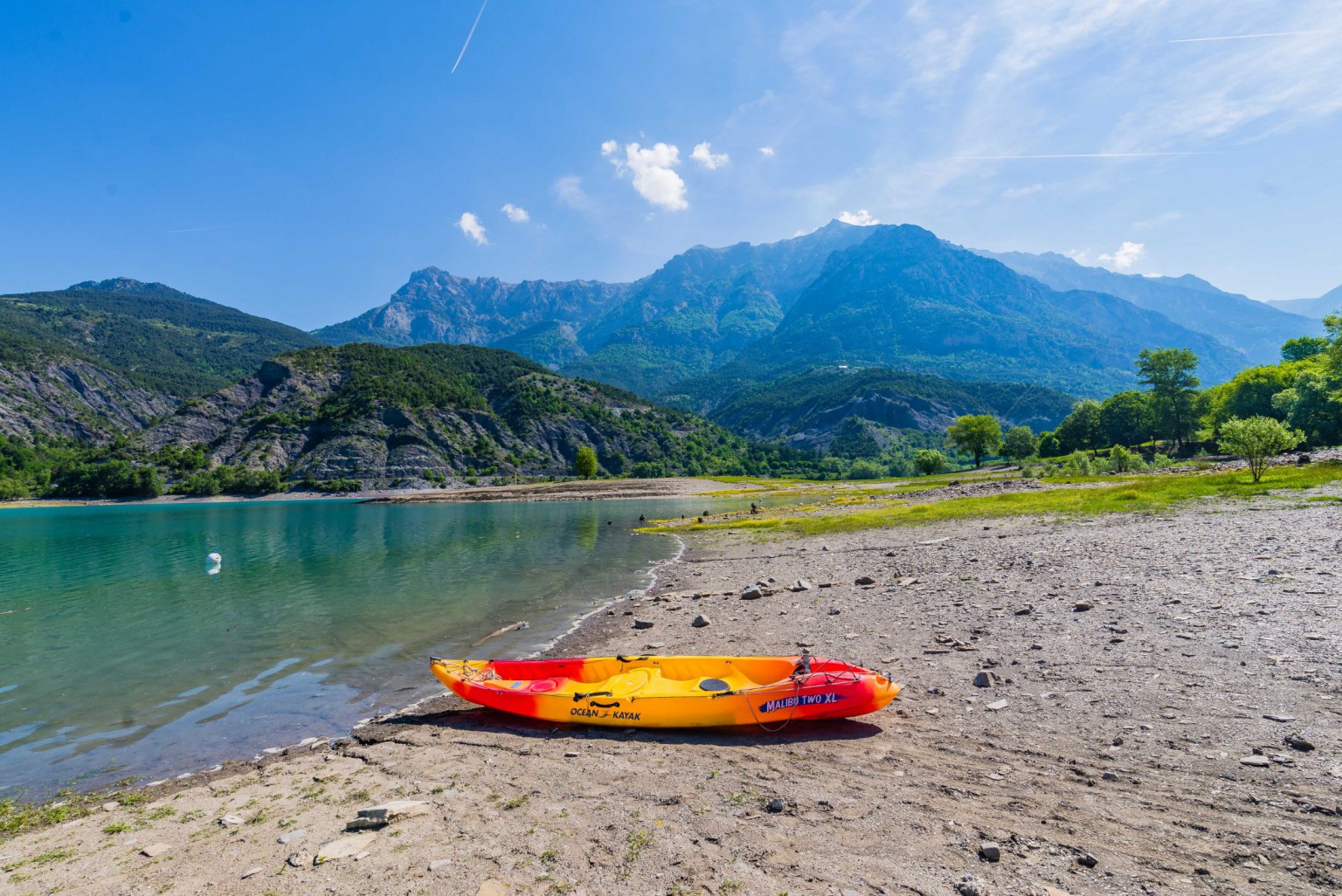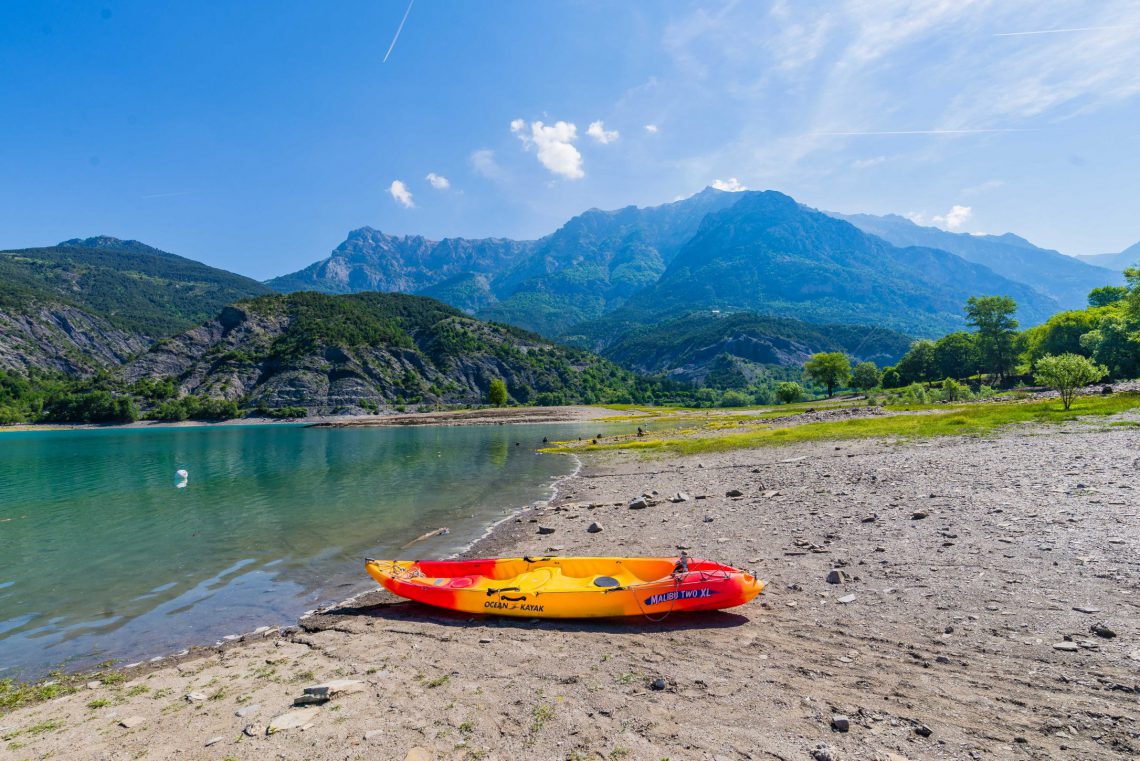 In the middle of the mountains
In spite of the seaside environment, we are well and truly in the mountains and the village of Ubaye Serre-Ponçon is there to remind us!
Saint-Vincent-les-Forts which overlooks the lake at 1,280 metres is an excellent place for a panoramic view of the lake.
So if you want to "fly" between the blue of the lake and the blue of the sky, Saint-Vincent-les-Forts is the ideal place to take off on your own or on a maiden flight.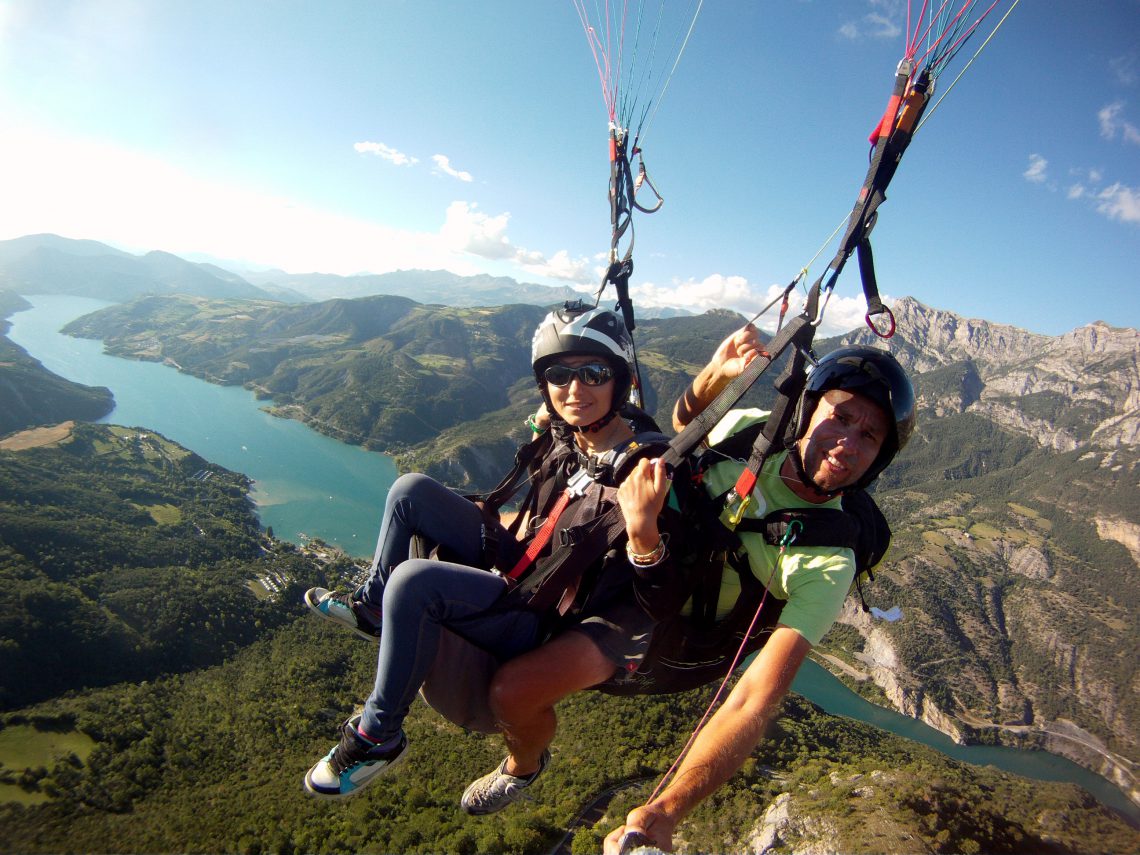 Blanche Serre-Ponçon tourist office : www.blancheserreponcon-tourisme.com
The visit of the hydroelectric plant : www.edf.fr/la-maison-de-l-eau-et-des-energies-de-serre-poncon
Hike :
Clot La Cime : www.rando-alpes-haute-provence.fr/clot-la-cime/