Truffles from Haute-Provence, the black diamond on Alpes de Haute-Provence.  In Haute-Provence the truffle is known as a « rabasse », a rough, scraping word which conjures up images of a land filled with character.
Leading world truffle-producer, France owes its truffle-producing reputation above all to the South East (and not the west as you might think) which provides 80% of national truffle production. Even though the botanical variety is the same as that harvested in the Périgord Quercy, the truffle of Haute Provence has some intrinsic qualities which owe everything to this particular climate and the stony, sandy soil.
The truffle-growing area of the Alpes de Haute Provence is to be found in two very different areas: the Valensole plateau in the Verdon and the pays de Forcalquier in Haute Provence. L'association des trufficulteurs de Haute-Provence registered for an AOC application in 1997.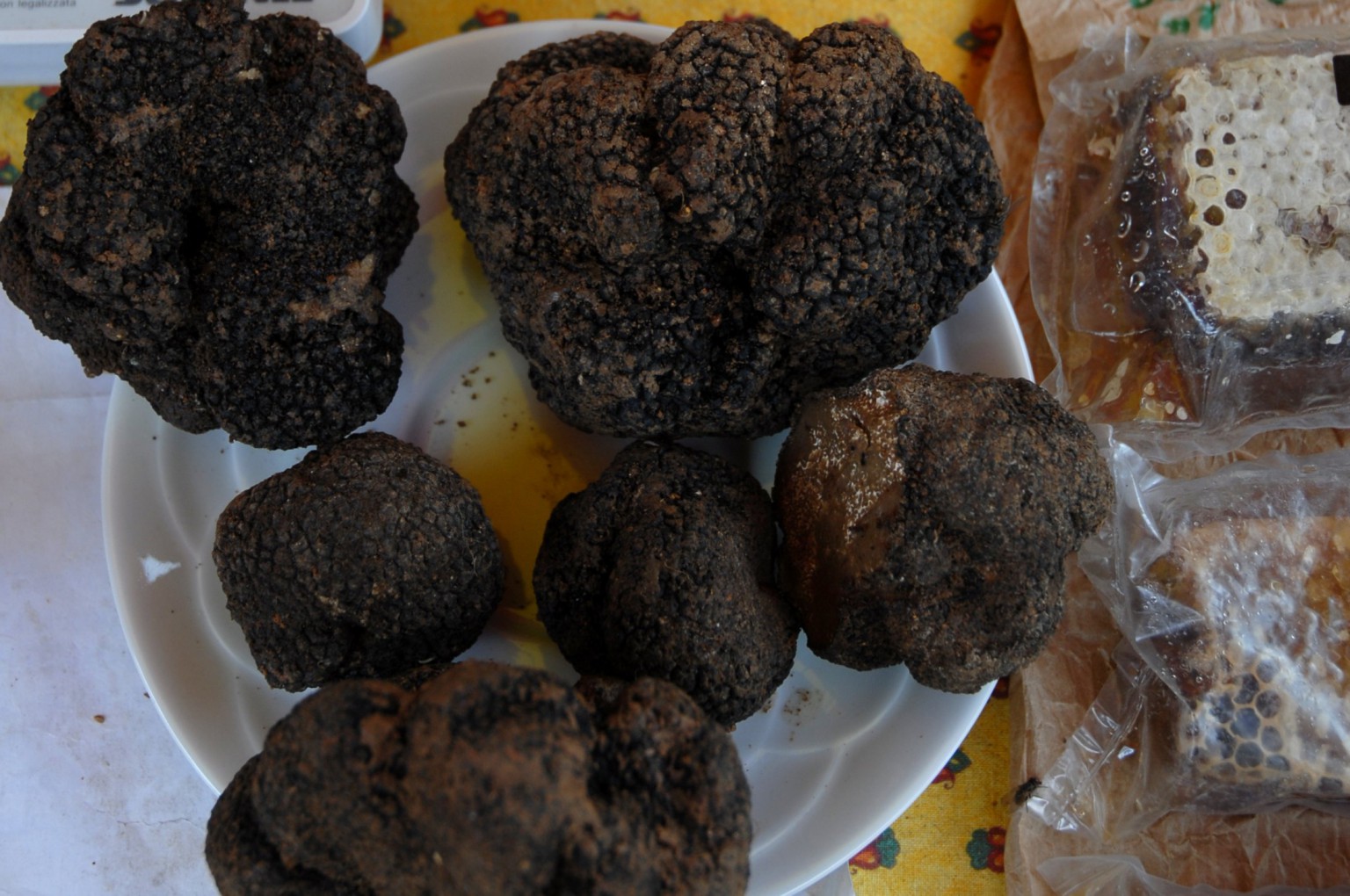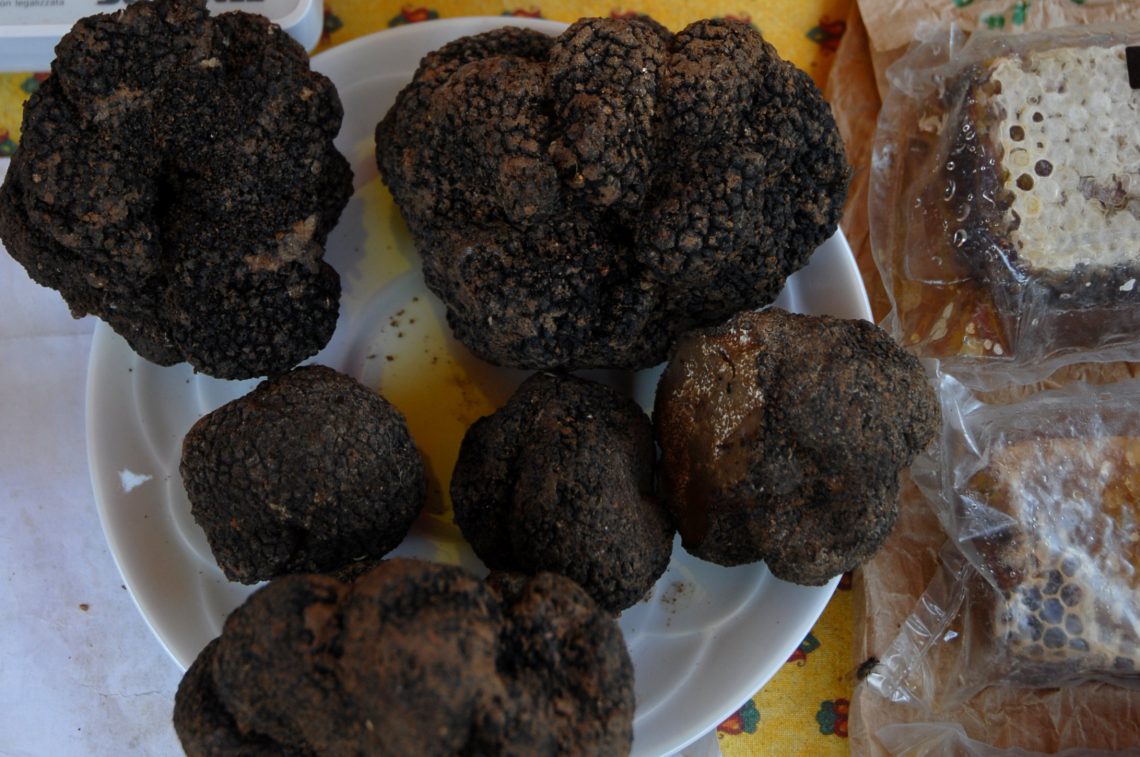 Recipes: For Christmas, Roast Turkey with slivers of truffles under the skin
Ingredients:
a 3 kg turkey,
100g of fresh truffles,
butter, oil,
salt and pepper
After having cleaned the turkey, pull the skin loose from the flesh
Cut the truffles into thin slices. Slide them between the flesh and the skin, tie up the turkey and put in a roasting pan.
Salt, pepper, and add a little oil and a few pieces of butter.
Roast at 200° for 1h15.
Deglaze the bottom of the pan with a little water to make gravy
Add chopped truffle. Leave it to infuse.
Events
The truffle-market in Riez, every Wednesday from mid-November to mid-March in the Café de France.
Individuals meet producers in order to procure a bit of this mushroom with such excellent qualities of taste. When they get home, they attempt to unveil its secrets.
La fête Départementale de la Truffe
This truffle-festival offers demonstrations of « truffle-hunting » by truffle dogs, a traditional truffle « brouillade » (eggs delicately scrambled with truffles) competition and various activities.