Banon is a goat's cheese from the region of Banon, a discrete medieval village built against the plateau d'Albion between Lure and the Ventoux.
Festive, upmarket and of very high quality, this whole raw milk goat's cheese is made from soft « curds » and moulded with a ladle before being wrapped in brown chestnut leaves and bound with natural raphia.
A ripening period of between 5 and 10 days away from light and air gives it a creamy paste and indescribable smoothness. It develops very specific aromas which are the fruit of the alchemy between the fermentation of the soft « curds » and the migration of the tannins from the chestnut leaf to the cheese.
This characterful cheese with its unique taste obtained, in July 2003, the Appellation d'Origine Contrôlée (AOC).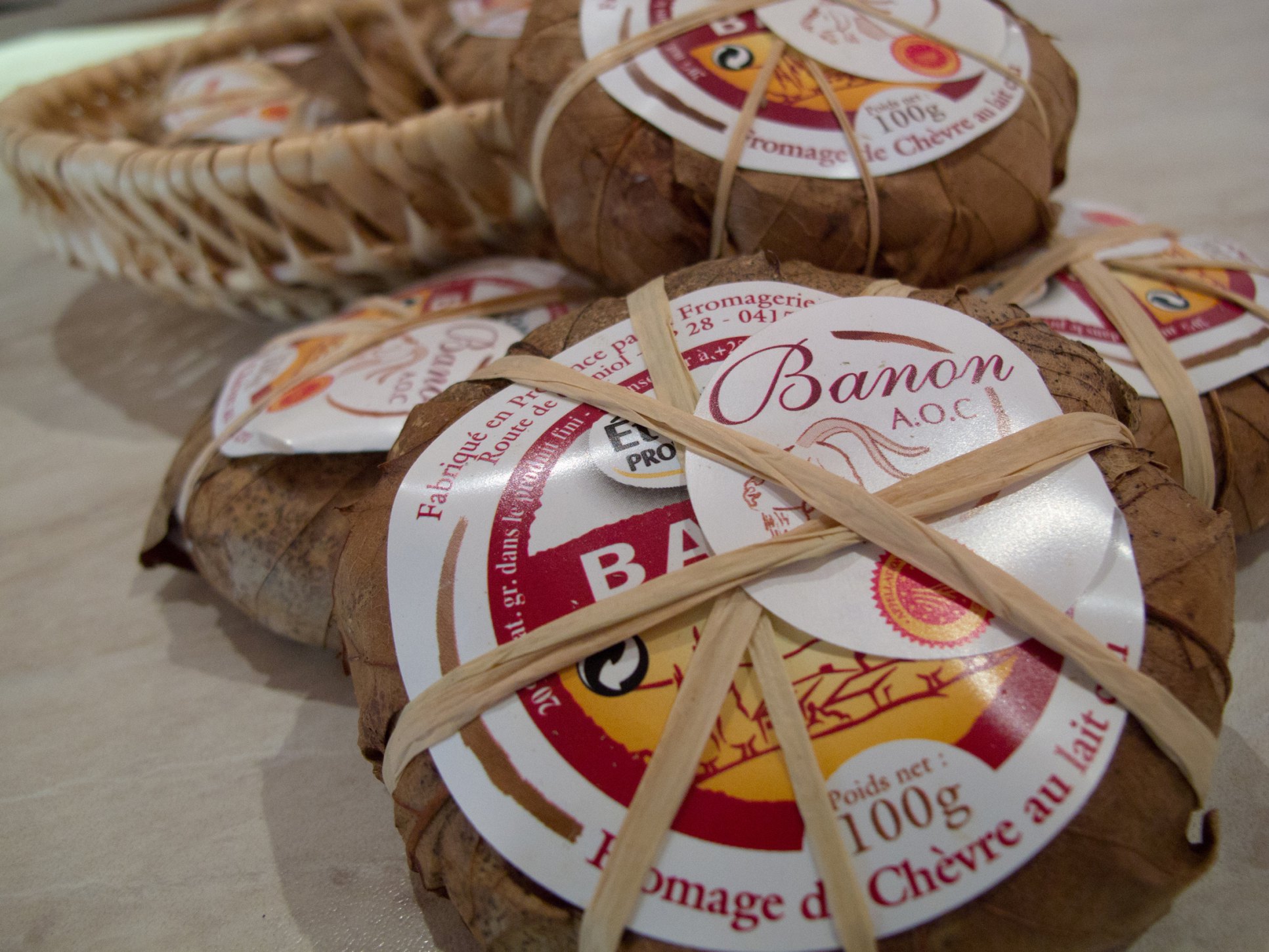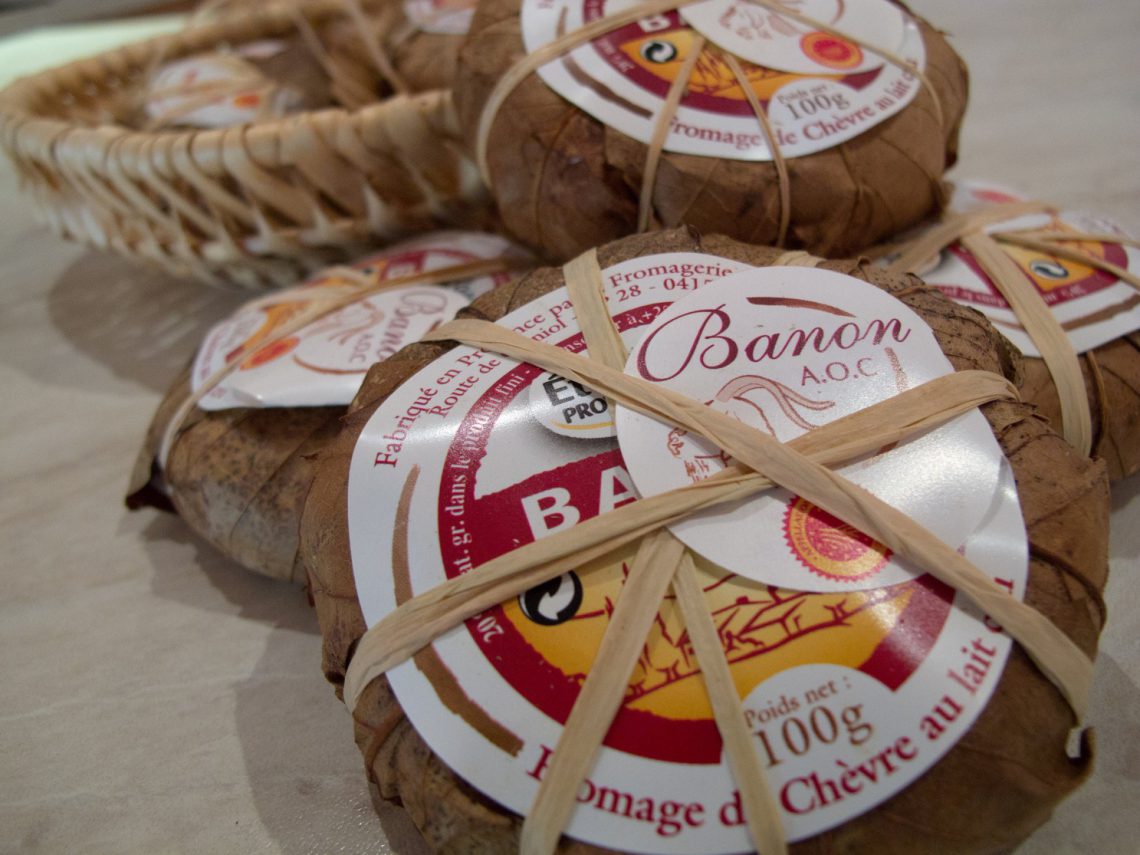 Recipe courgettes farcies au Banon et à la menthe (Courgettes stuffed with Banon cheese and mint)
Ingredients (for 4):
2 Banon cheeses,
2 courgettes,
1 bunch fresh mint,
1 pink onion,
2 cloves garlic, 2 soupspoons olive oil,
2 soupspoons crushed walnut kernels,
salt, pepper
Preheat the oven thermostat 6 (180°)
Wash the courgettes and cut them in half lengthwise. Using a teaspoon, remove the central part; put this flesh to one side
Sprinkle salt inside the half courgettes, turn them over on a plate and let them drain for 15 minutes.
Mash the flesh into a puree, add the finely chopped garlic and onion, salt and mix well.
Wipe the half courgettes, stuff them with this preparation, pour over a soupspoon of olive oil and put in the oven for 20 minutes.
When they are cooked, remove from oven and leave to cool.
Meanwhile, remove the chestnut leaves from the cheeses, cut the cheeses in pieces and put them in the mixer bowl.
Add about a dozen leaves of mint, the rest of the oil, salt a little and mix to obtain a creamy paste.
Spread each still-warm half courgette with the preparation, sprinkle with crushed walnut and pepper.
Decorate with mint leaves and serve.
The event "Banon cheese Festival" Fête du fromage de Banon
Under the trilogy of wine, bread and cheese, this event always welcomes large numbers of visitors. The competition for the best Banon gives the public the opportunity to voice its opinion on the quality of the products.
Takes place every year on the 3rd Sunday of May
Interprofessional Syndicate of Defense and Promotion of Banon : www.banon-aoc.com (in english)