La beauté des sites, des températures clémentes toute l'année, une eau douce et pure et un régime de vent adapté à toutes les formes de pratique de sports nautiques, qu'elles soient de loisirs ou sportives, sont autant d'incitations pour hisser la voile, se baigner ou faire une randonnée nautique.
Chaque lac a son charme et ses plaisirs. De la découverte à la pratique sportive confirmée, de la promenade à la compétition, chacun peut trouver une activité à sa mesure dans un cadre ensoleillé. « Ici l'eau est d'or, et les enfants, le vent et le soleil sont rois ».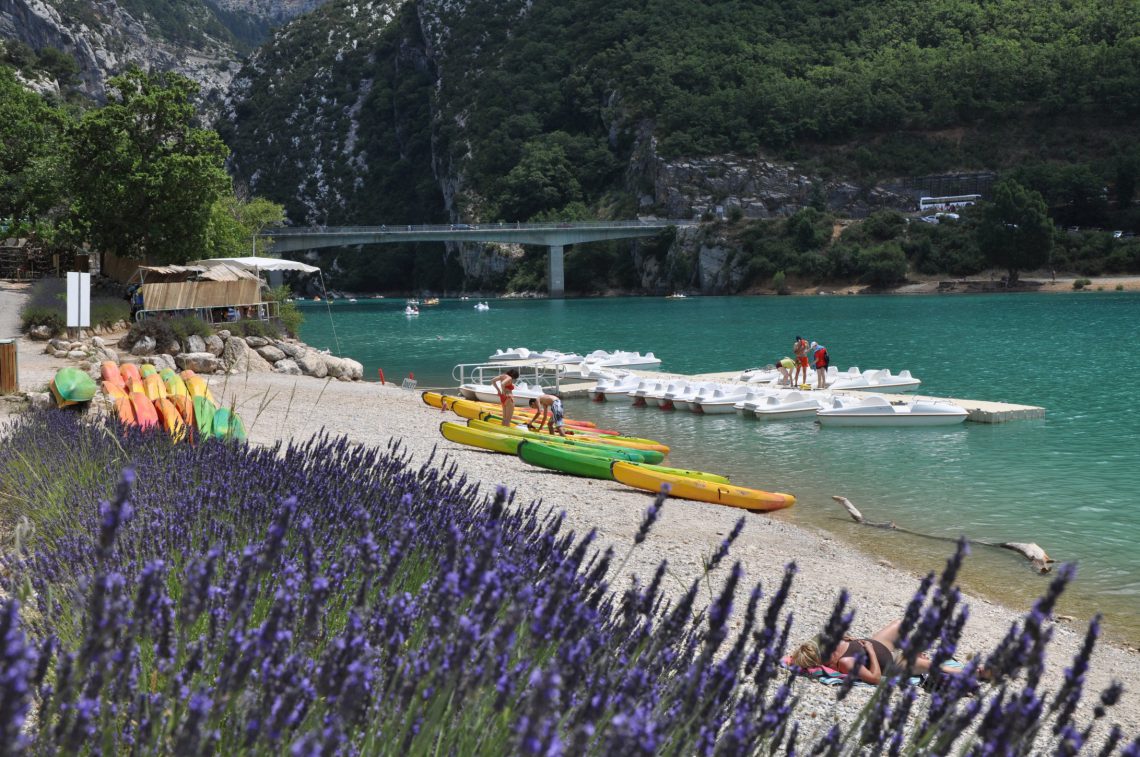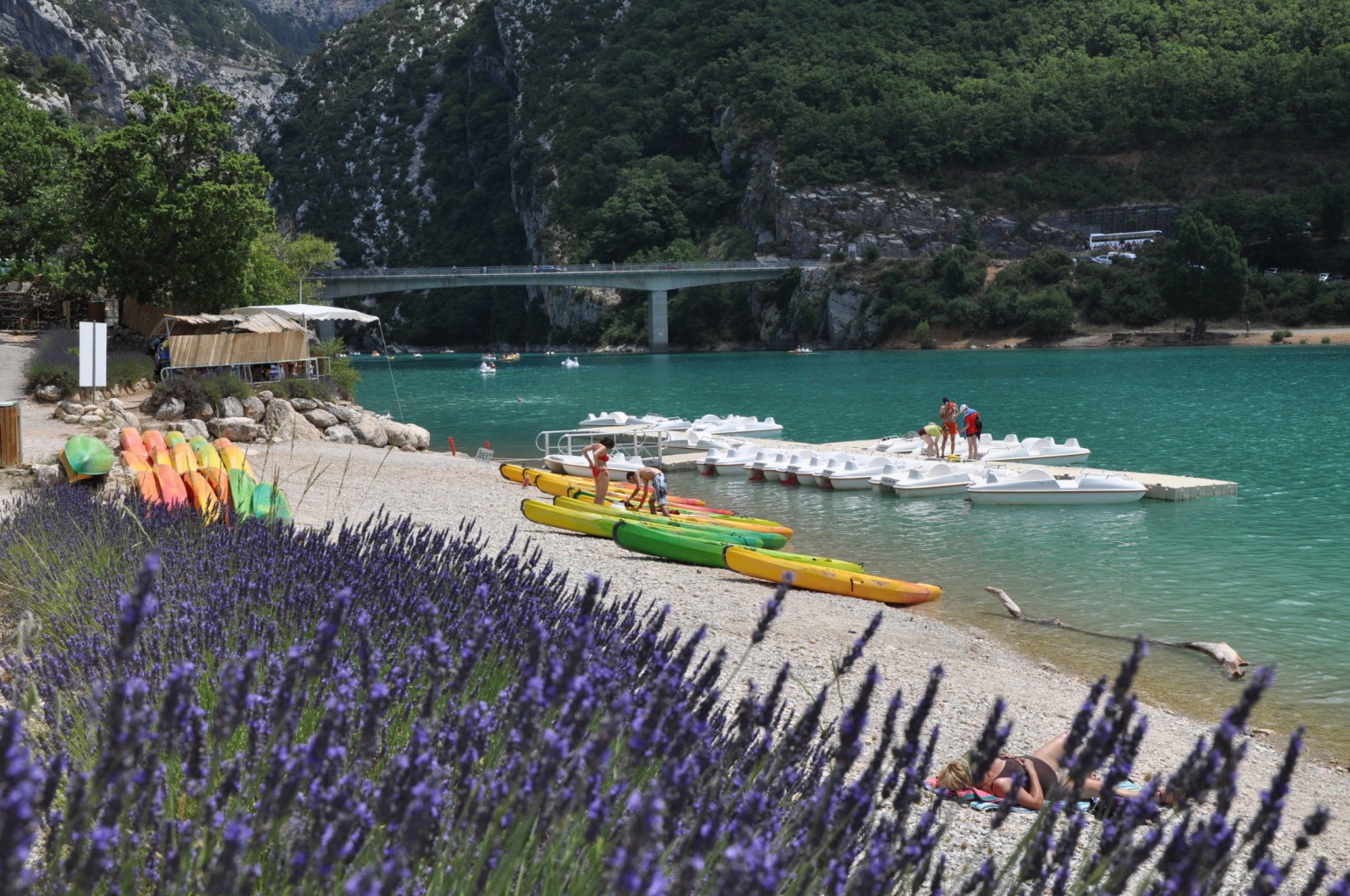 Lake of Castillon du Verdon
This is the first dam on the Verdon. In an exceptional setting surrounded by lush green mountains and sheltered from the mistral, it stretches over approximately 8 km on a surface area of 500 ha.
Autour des plages aménagées situées à Castellane, Saint-Julien-du-Verdon et Saint-André-les-Alpes, vous pourrez pratiquer de nombreuses activités nautiques : baignade surveillée, canoë, kayak, voile, planche à voile, ski nautique, motonautisme, bateau à pédales. Il est le seul lac du Verdon autorisé à la navigation à moteur, sur certaines parties.
Lake of Sainte-Croix-du-Verdon
This is the biggest lake on the Verdon with 2 200 hectares and 12 km long and 2 km wide. This is pure heaven for those who love water sports and sailing.
Water sports on the lakes water activities : Swimming, Rowing, canoeing, kayaking, windsurfing, sailabout, electric motors only authorized, around the nautical bases located at Sainte-Croix-du-Verdon, Moustiers-Sainte-Marie, Les Salles-sur-Verdon, Bauduen.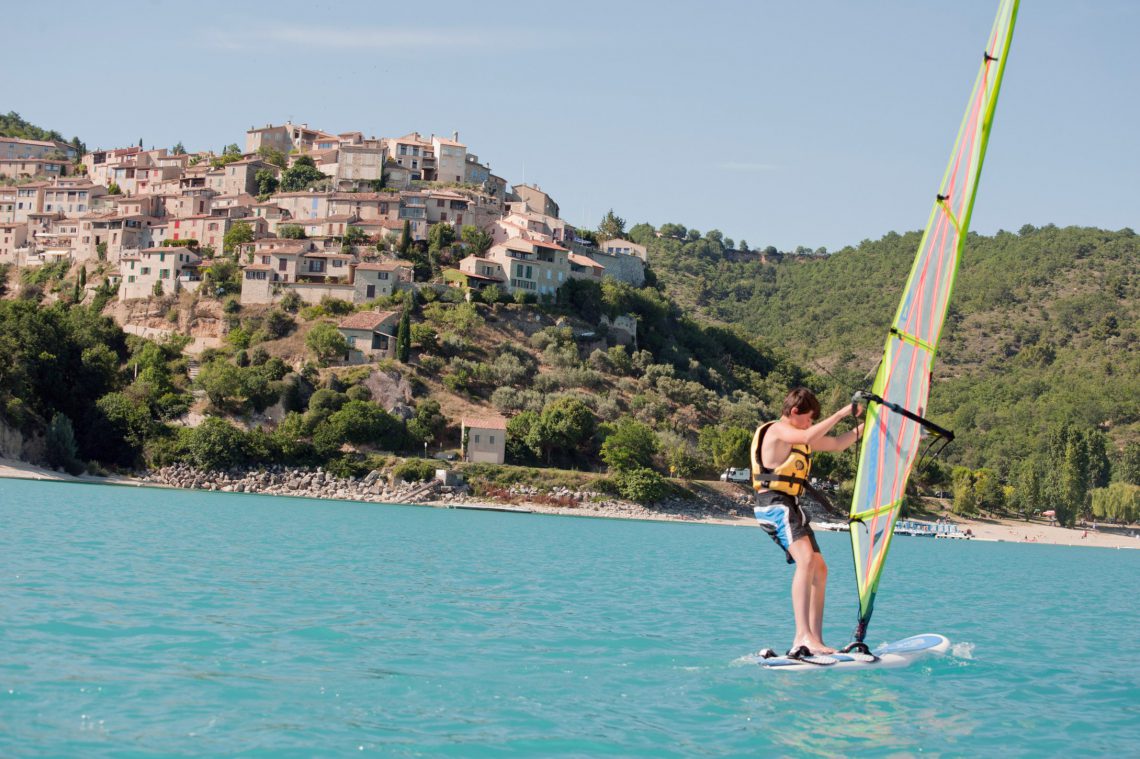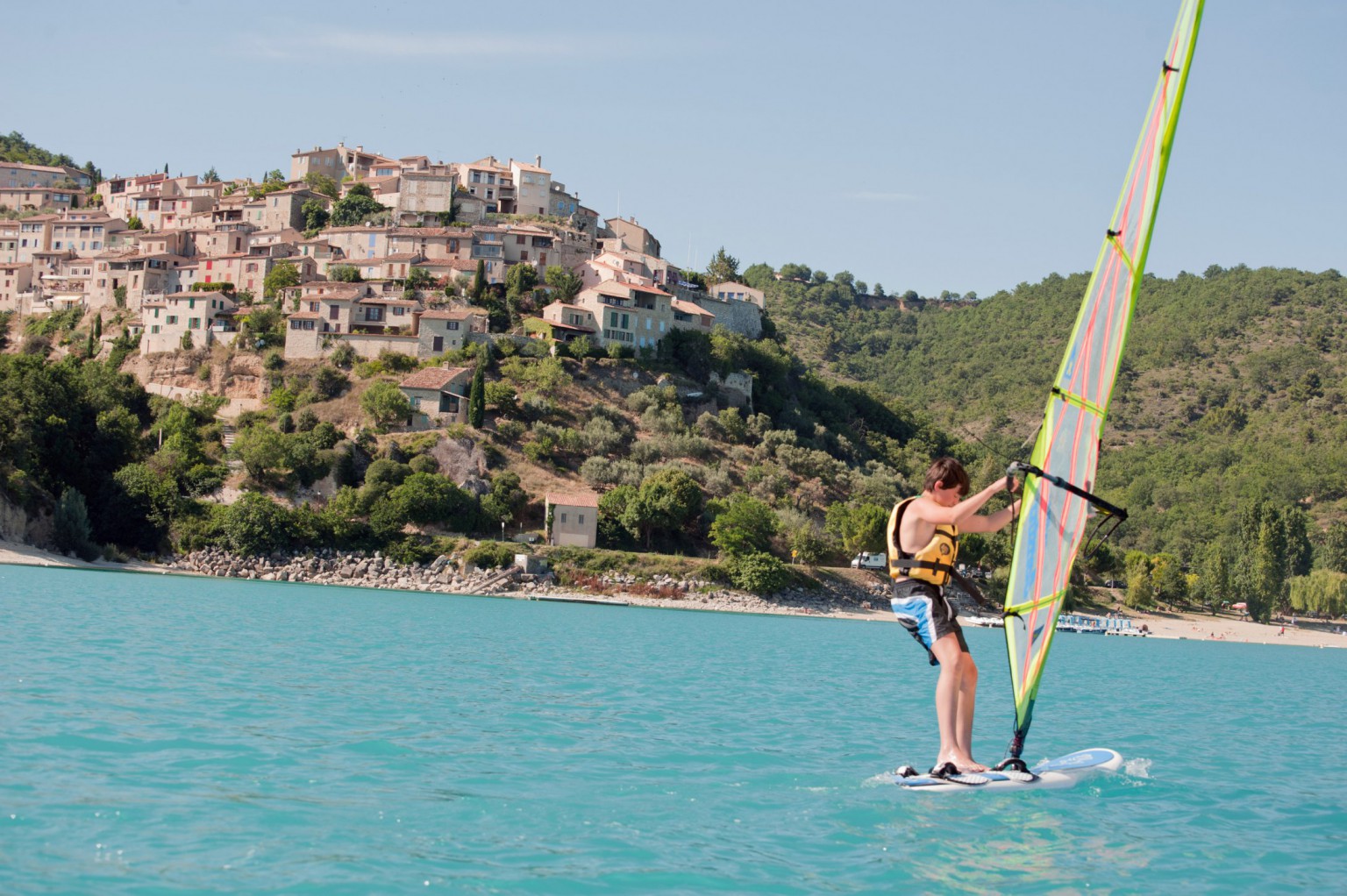 Lake of Quinson
The lake covers a surface area of 160 ha. And is 11 km long. It offers magnificent views with the gorges which can be reached near the villages of Montagnac-Montpezat and Saint-Laurent du Verdon.
Situé au pied du barrage de Sainte-Croix, le lac de Quinson s'étend sur 11 km de gorges. Il est le départ du circuit des Basses Gorges du Verdon, dans lesquelles la préhistoire a laissé ses traces à travers de nombreuses grottes insolites et mystérieuses dans un milieu sauvage et pittoresque. Plusieurs types d'embarcations permettent de parcourir ce site : kayaks, canoës, bateaux à pédales ou bateaux électriques. Des guides vous feront découvrir le site préhistorique majeur du Verdon : la Grotte de la Baume Bonne.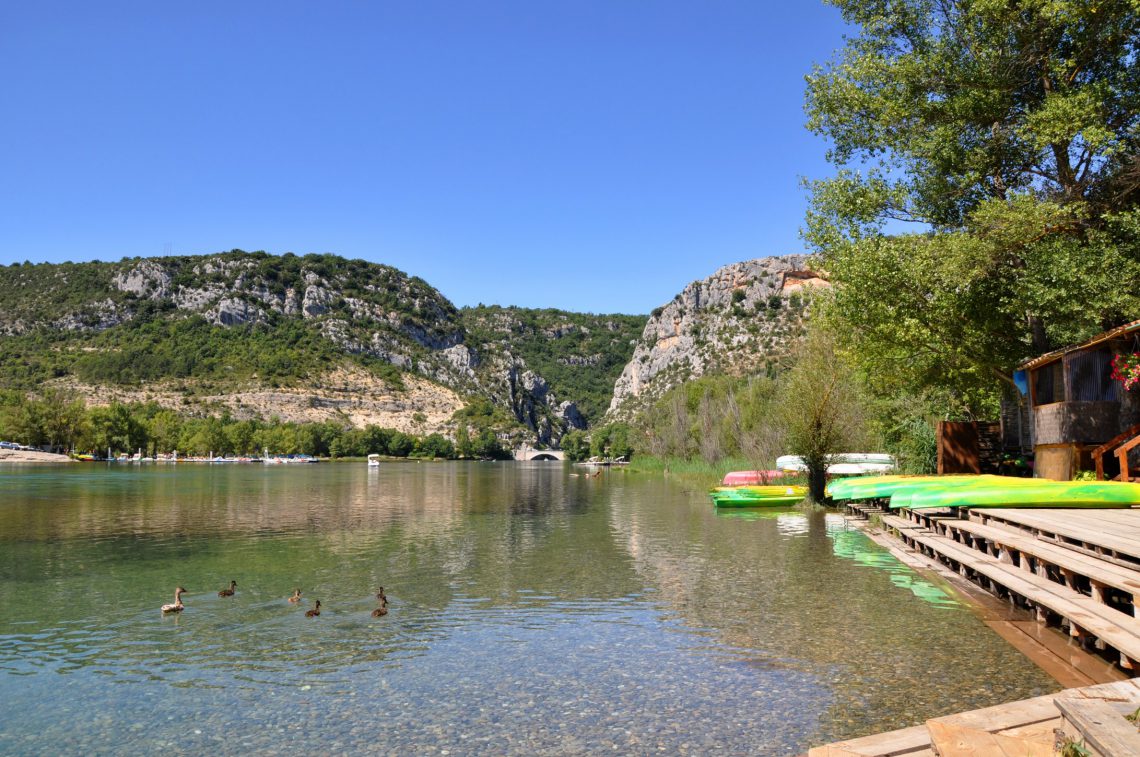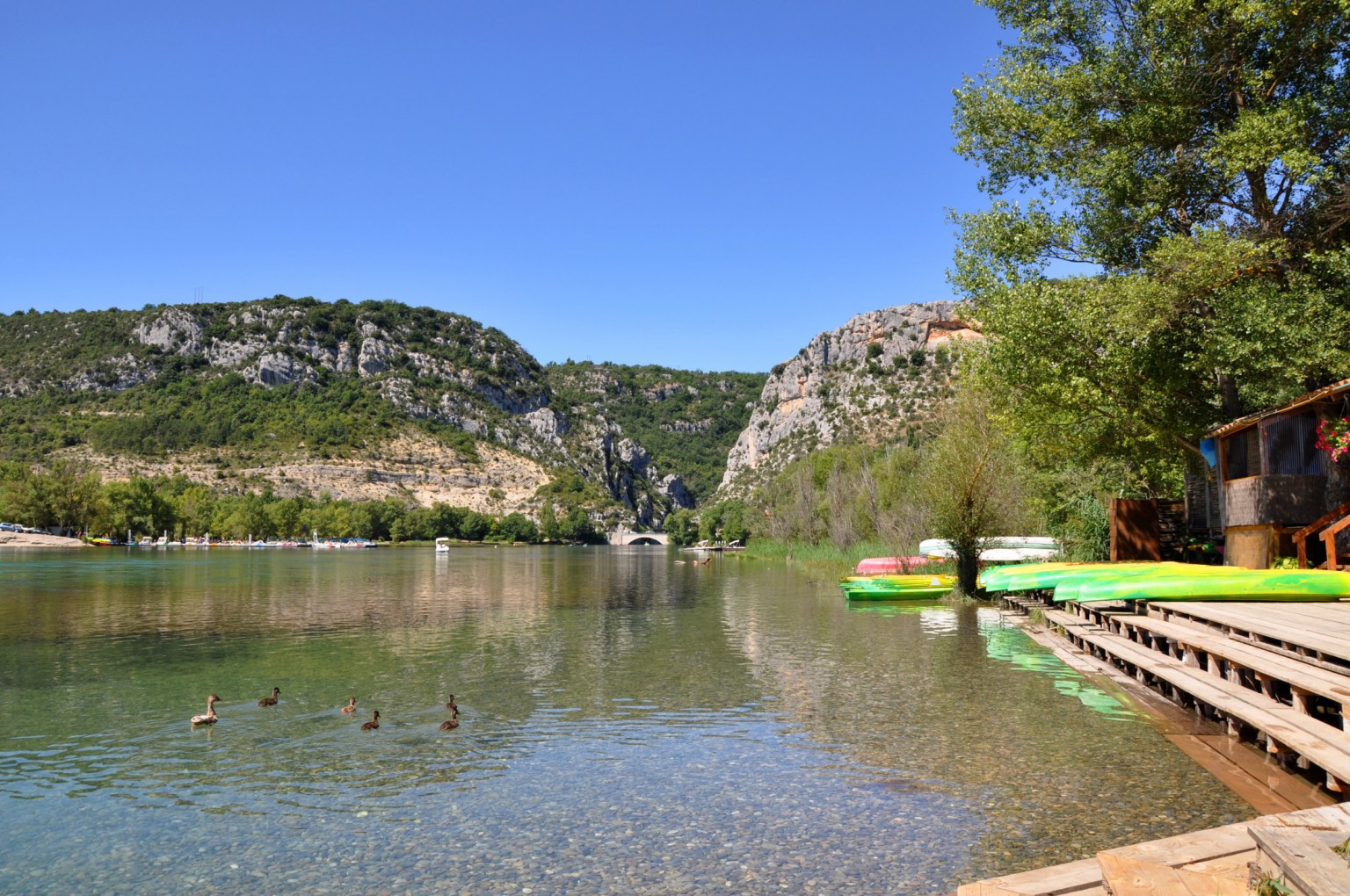 Lake of Esparron-de-Verdon
The lake of Esparron, with its surface area of 328 ha, is one of the wildest lakes on the Verdon with many coves and cliffs, turquoise-green water, its gorges.
The perched village of Esparron de Verdon offers a wide sweeping view of the lake
Water sports on the lakes water activities : Swimming, Rowing, canoeing, kayaking, electric boat, pedlao, sailabout, electric motors only authorized.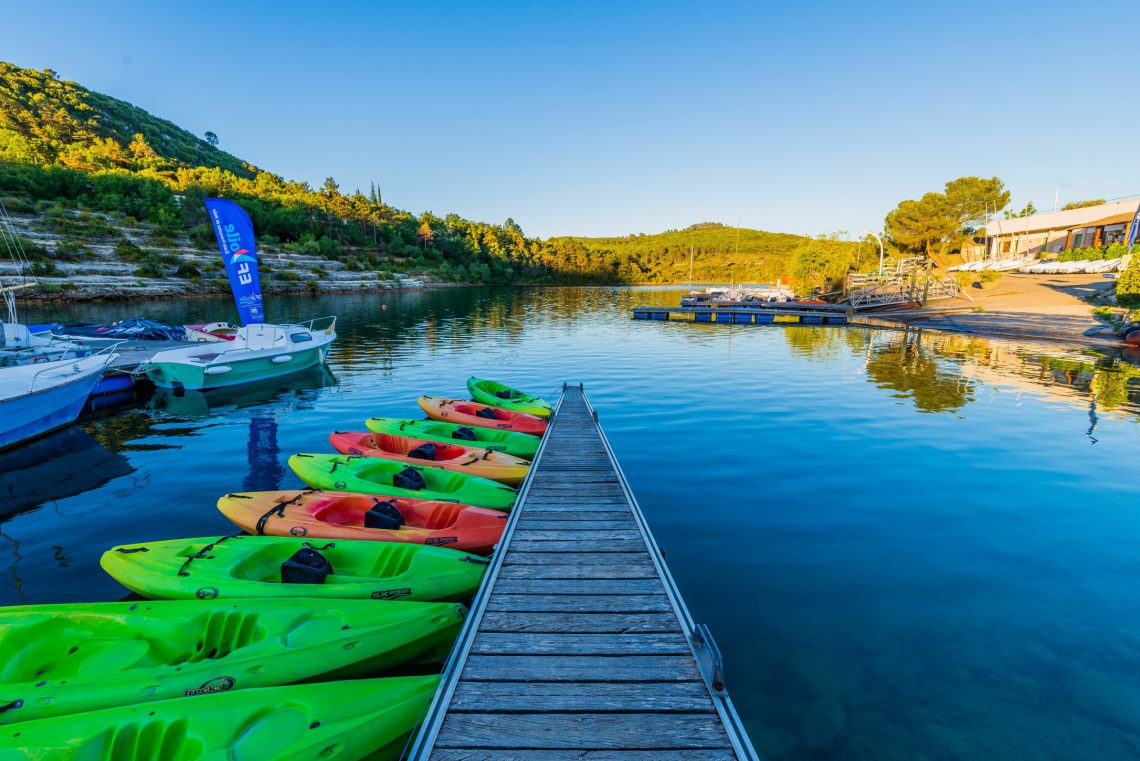 In the Ubaye, the Lake of Serre Ponçon
Situé à la limite des départements des Hautes-Alpes et des Alpes de Haute-Provence, le lac de Serre-Ponçon est le premier lac artificiel d'Europe par sa capacité et le second par sa superficie. Le lac, qui s'étend entre la vallée de la Durance et celle de l'Ubaye, donne naissance à un site disposant de 80 km de plages aménagées et surveillées. La navigation à moteur étant autorisée, on peut y pratiquer le ski nautique, le kite surf, les bouées tractées, le jet ski, le canoë-kayak, sans oublier la pêche ou tout simplement la baignade ou la promenade en bateau.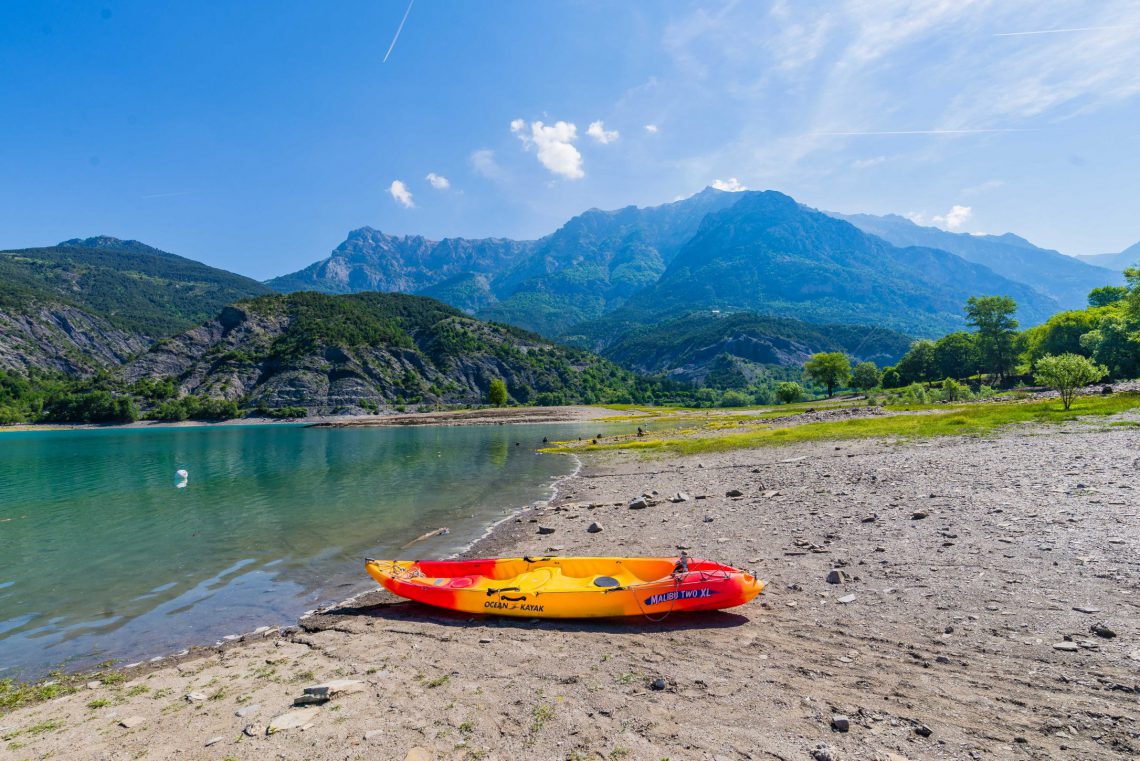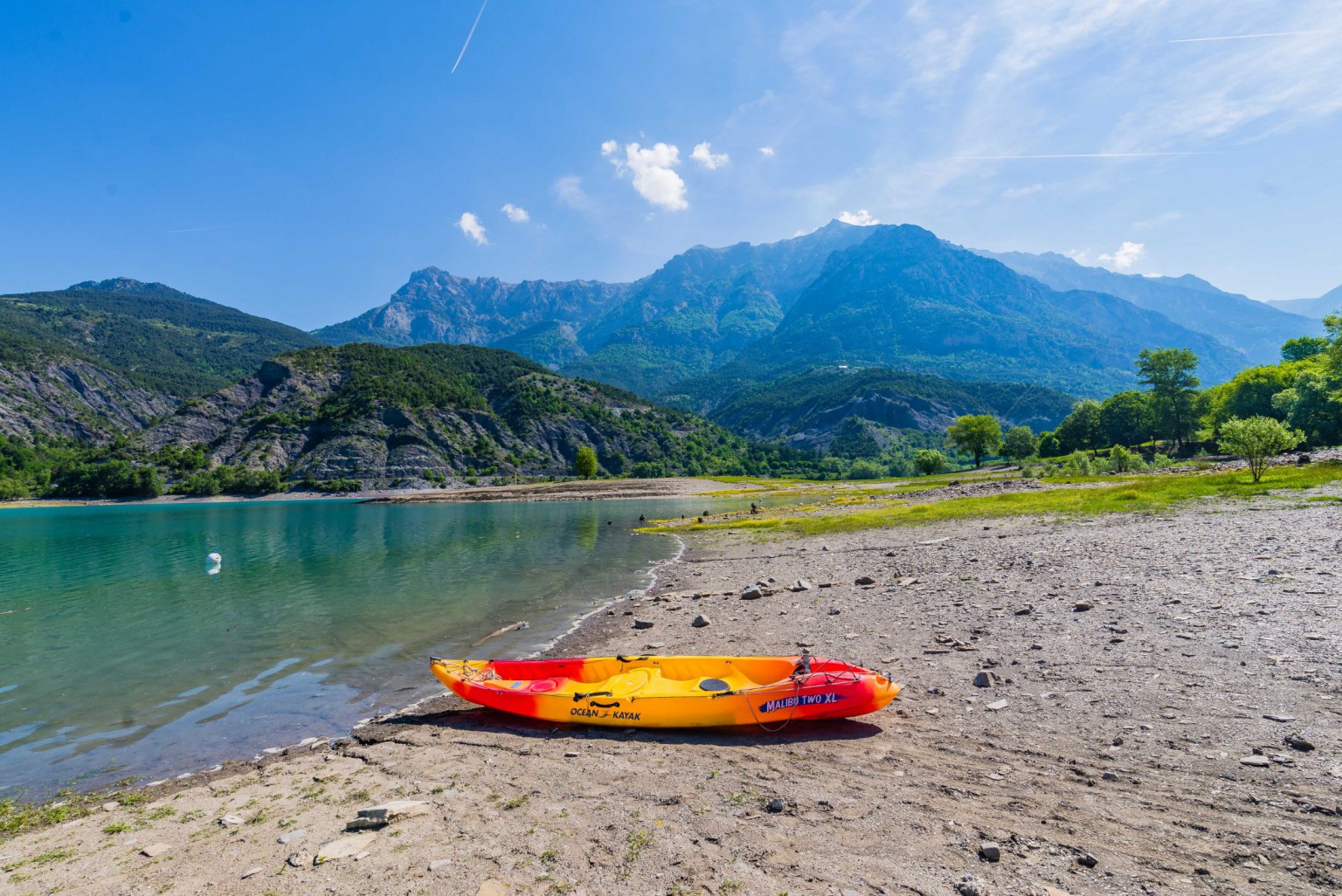 Water sports on the lakes with service providers