The famous Train des Pignes of the Chemins de Fer de Provence is an original way to cover the 151 kilometres between Nice à Digne-les-Bains (or Digne-Nice). This mythical railway line celebrated its 125th anniversary in 2017.
The Train des Pignes runs on a unique, narrow, 1 metre-wide track and goes through around thirty municipalities. There are fifteen station stops and you can also hop off at one of the thirty odd "haltes" shown by a board by the side of the track and continue your trip on foot.
Four out and back trips are ensured between Nice and Digne-les-Bains.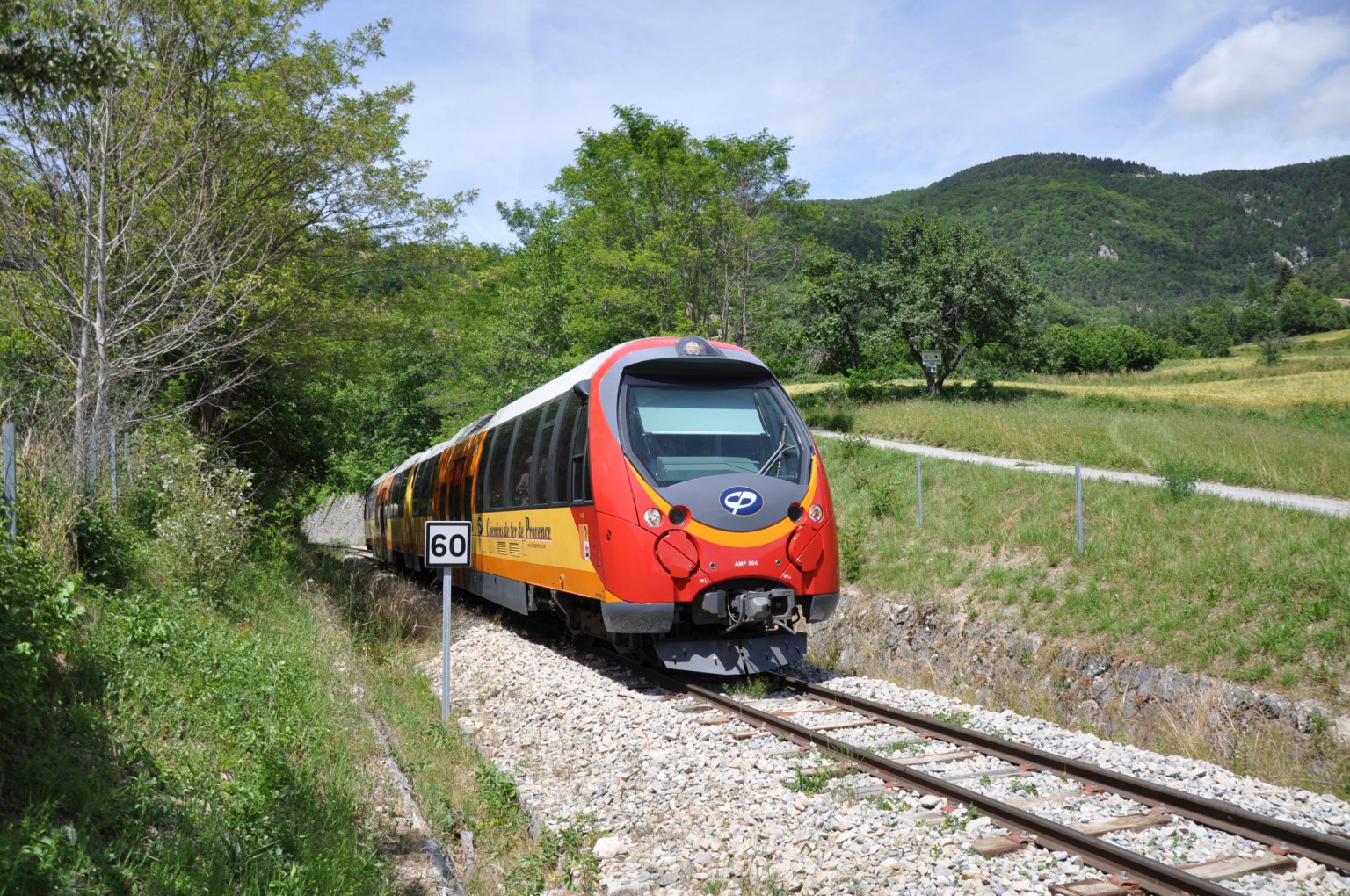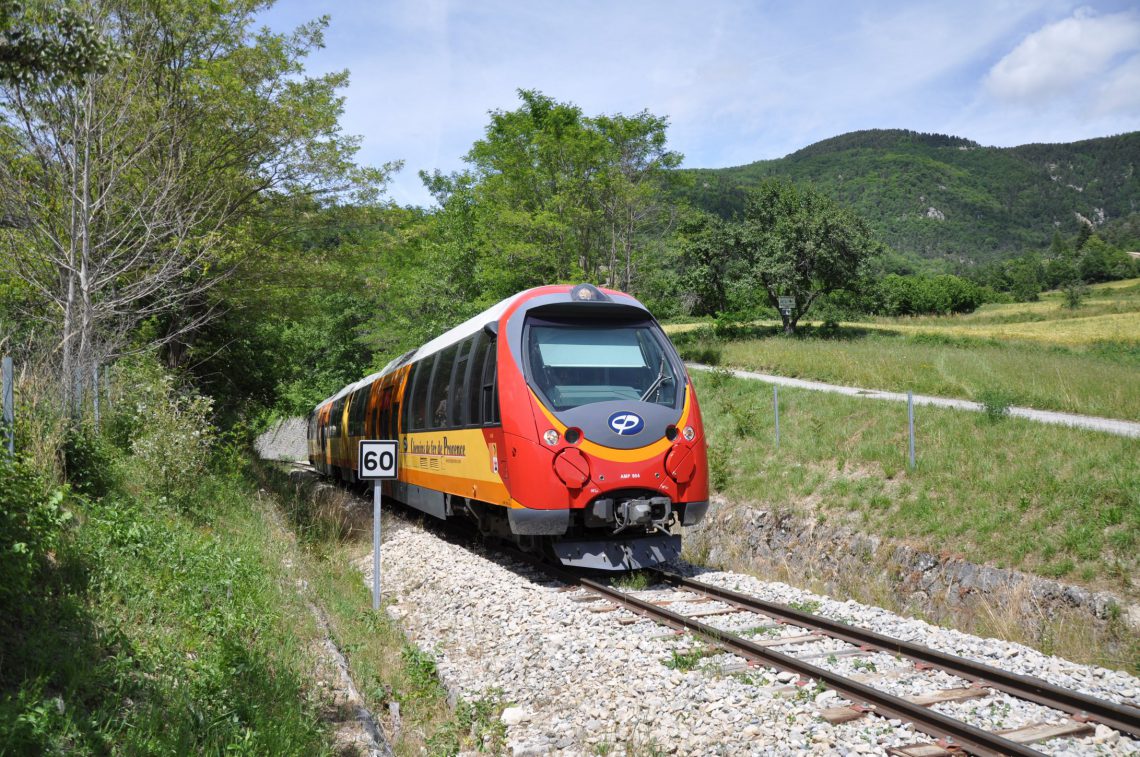 Why is the train called the Train des Pignes (the pine cone train)? There are two theories:
The train's speed used to be slow enough for passengers to get off and pick up pine cones (pigne is the Gallicized Provencal names for a pine cone, the fruit of the pine tree)
along the track because when the locomotive lacked coal, the machinists used pine cones as fuel.
Whatever the case, the railway line goes through huge pine forests!
The Routard Train des Pignes, from Nice to Digne-les-Bains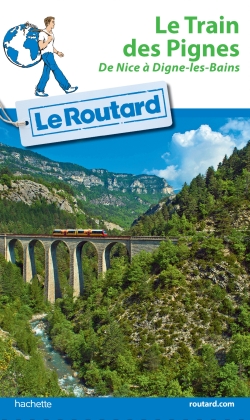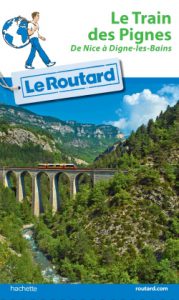 To help you in your trip along the line, consult the Routard, from Nice to Digne-les-Bains, published in July 2017.
The 96-page guide gives you the keys to taking the Train des Pignes and exploring the superb region it goes through, between the Mediterranean and the Alps from Nice to Digne-les-Bains.
You will find the Guide du Routard in all bookshops in France, and also in tourist offices and the stations from Nice to Digne-les-Bains.
---
Take a trip back in time with the steam train
Discover the charm of yesteryear and the authentic heritage on board a real steam train with the original wooden benches. The train has been restored and is operated by the volunteers of the Groupe d'Etude pour les Chemins de Fer de Provence.
An unusual trip on the "Train des Pignes" of about 20 km, from Puget-Théniers and Annot in the morning with the return trip in the afternoon and a stop at Entrevaux, on Sundays from May to the end of October and on Thursday, Friday and Sunday in summer.
Special day outings are also offered on the steam train, from Puget-Théniers to Le Fugeret and between Saint-André-les-Alpes and Thorame-Haute.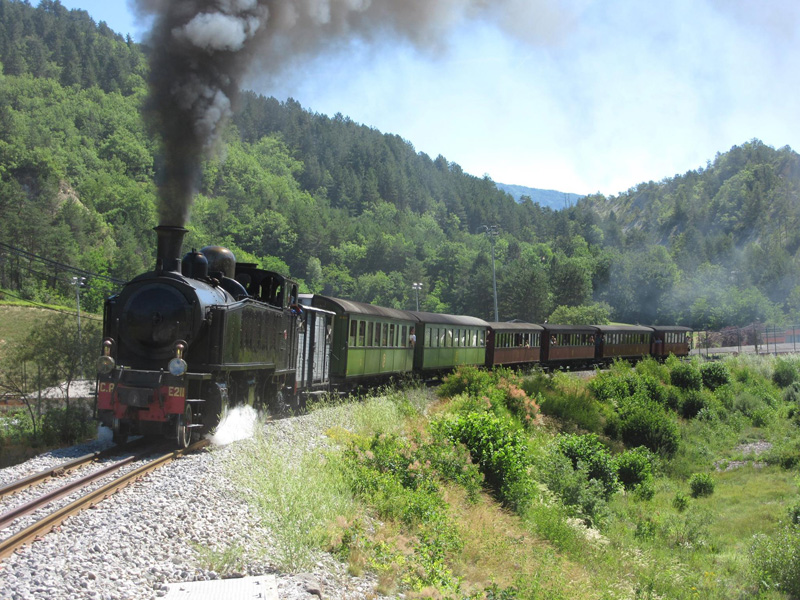 Groupe d'Etude pour les Chemins de fer de Provence : www.gecp-asso.fr
Photo GECP
Modern tools for one hundred-year old line
Train des Pignes map