A selection of local and unusual festivities in the Alpes de Haute Provence. The tourist offices will be pleased to give you details and exact dates.
Here are a few events that you can find year after year in chronological order.
La fête de la truffe à Mane – (truffle festival) – February
The festival has demonstrations of "cavage" by truffle dogs, a traditional competition of truffle "brouillades", and various activities.
La fête de l'agneau Pascal à Digne-les-Bains (The Easter lamb fête) – March
Demonstrations of shearing and sheepdog work, farmers' market, eating grilled lamb are the main activities of this warm, friendly day.
www.dignelesbains-tourisme.com
La fête du fromage à Banon – (cheese festival) – May
Under the sign of wine, bread and cheese, this event always attracts a large number of visitors.
The competition for the best Banon (a small goat's cheese wrapped in chestnut leaves) allows the public to give their opinion on the quality of the products.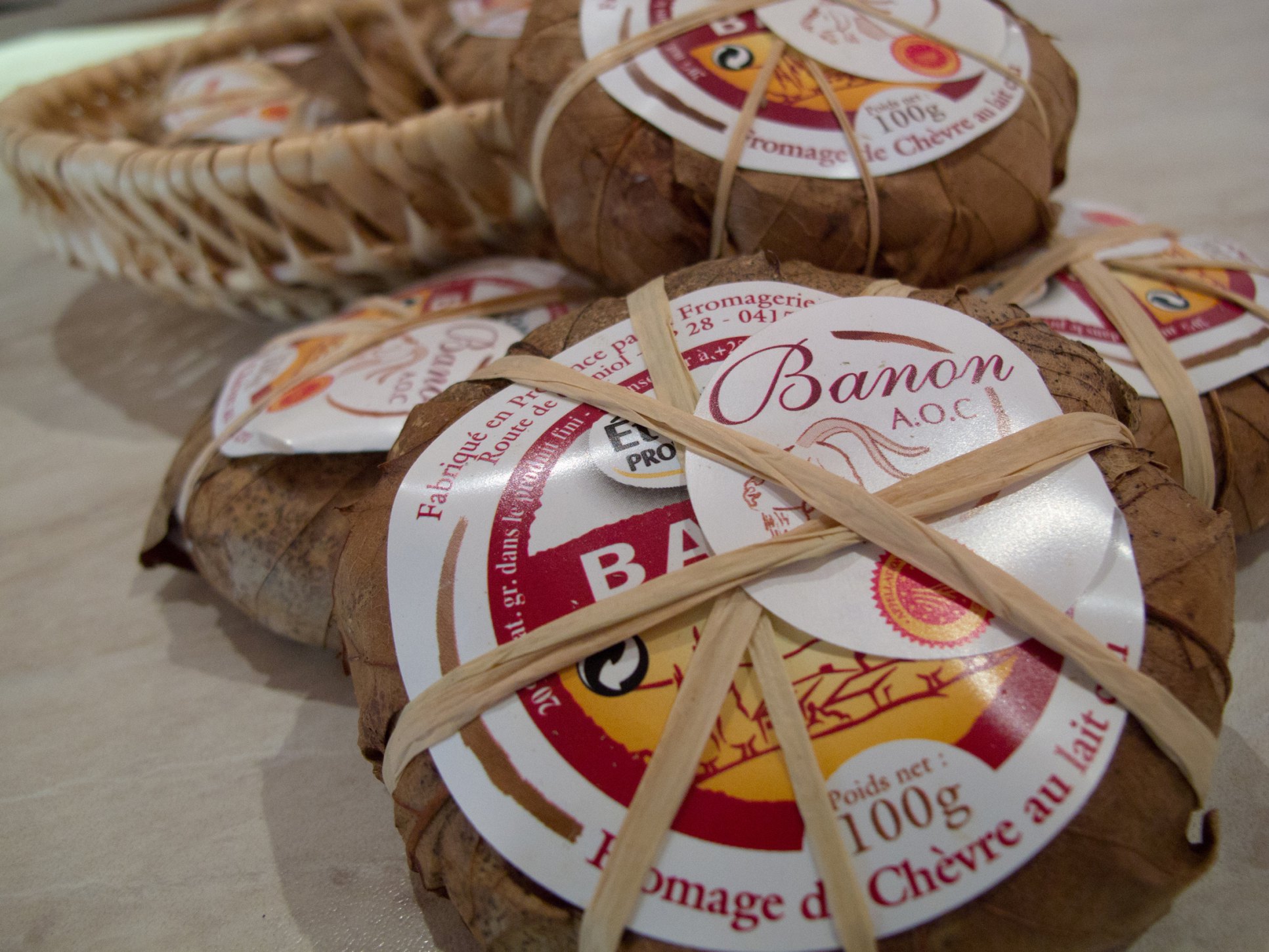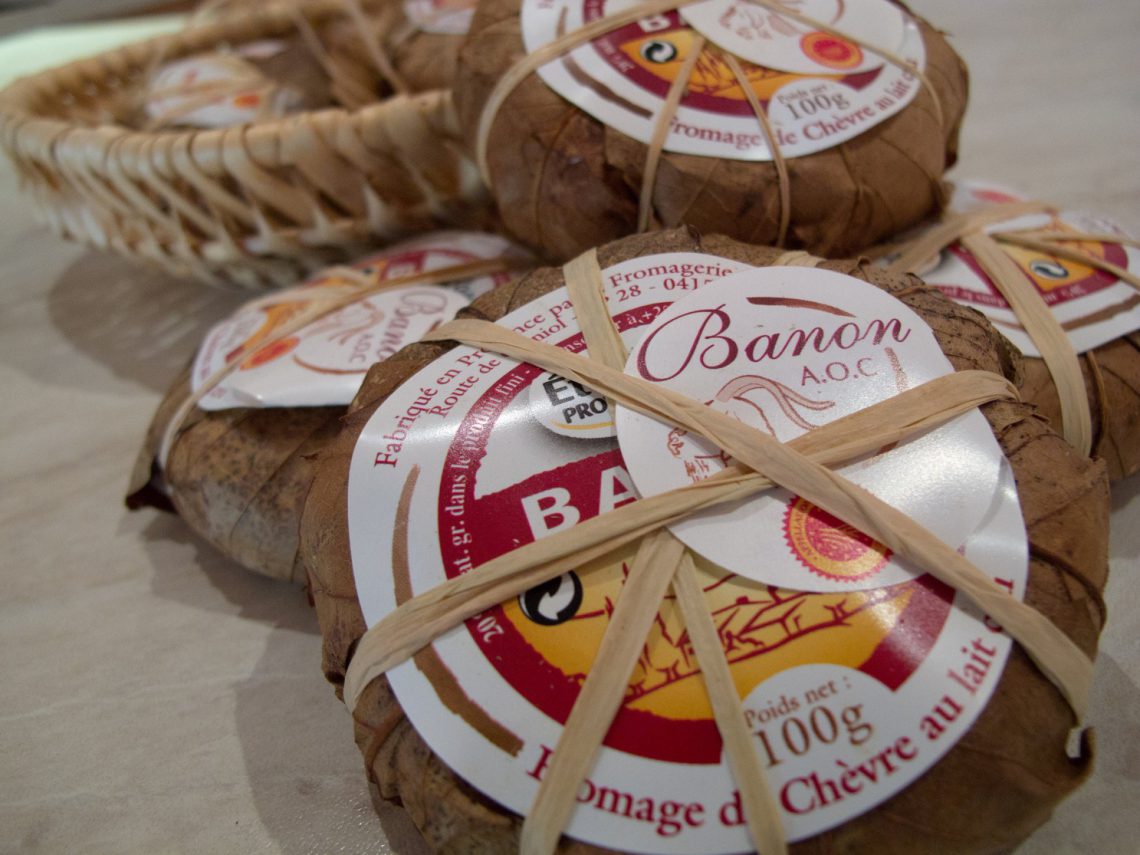 La fête de la Saint Fortunat à Annot – Whitsun weekend
During the feast of Saint Fortunat, the Bravadiers of Annot parade in Napolenic army costumes with the fanfare, sappers, gunners, foot soldiers and canteen women in the medieval streets of the village.
www.verdontourisme.com/le-verdon/nos-villages/villages-de-caractere/annot-cite-des-gres/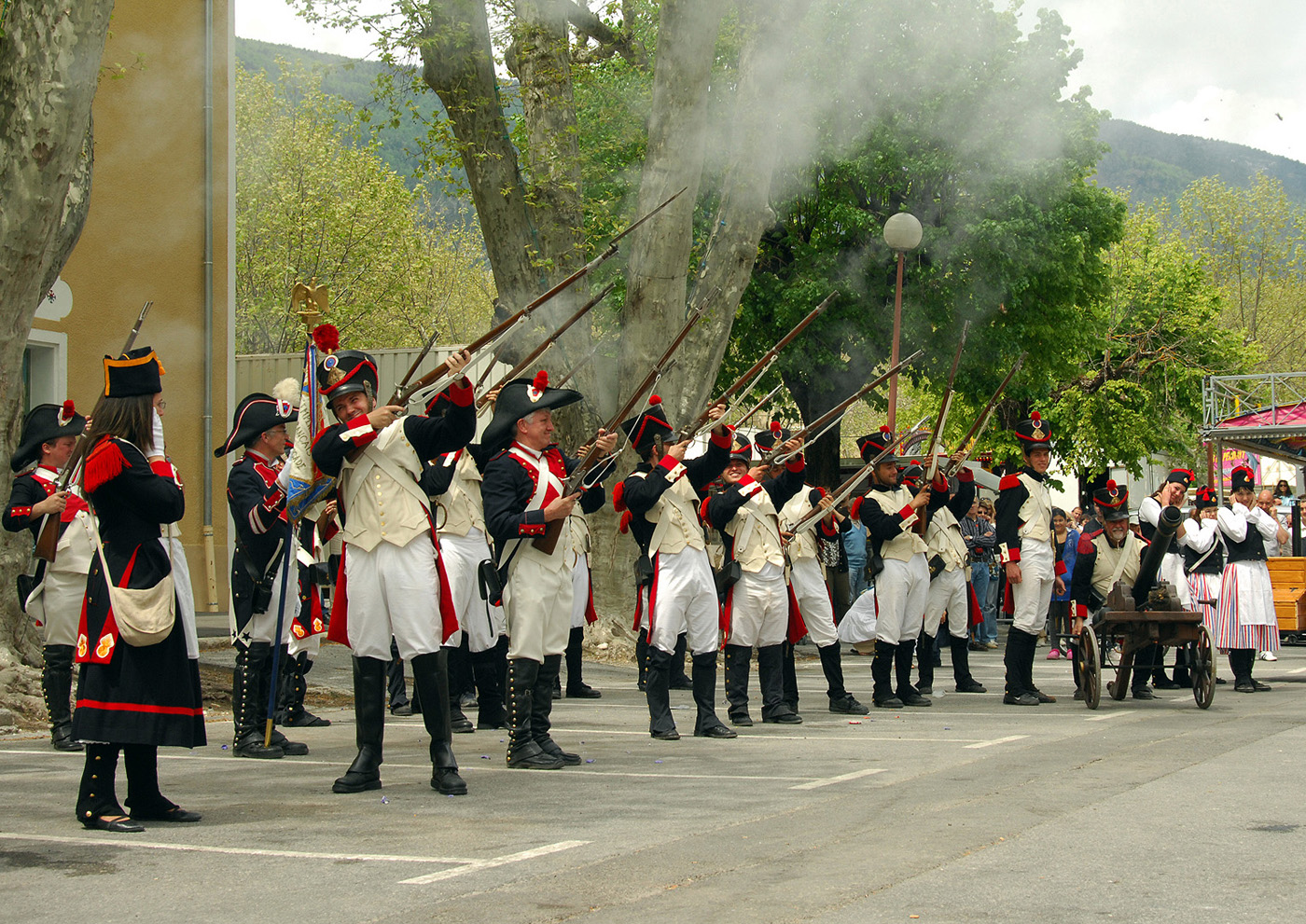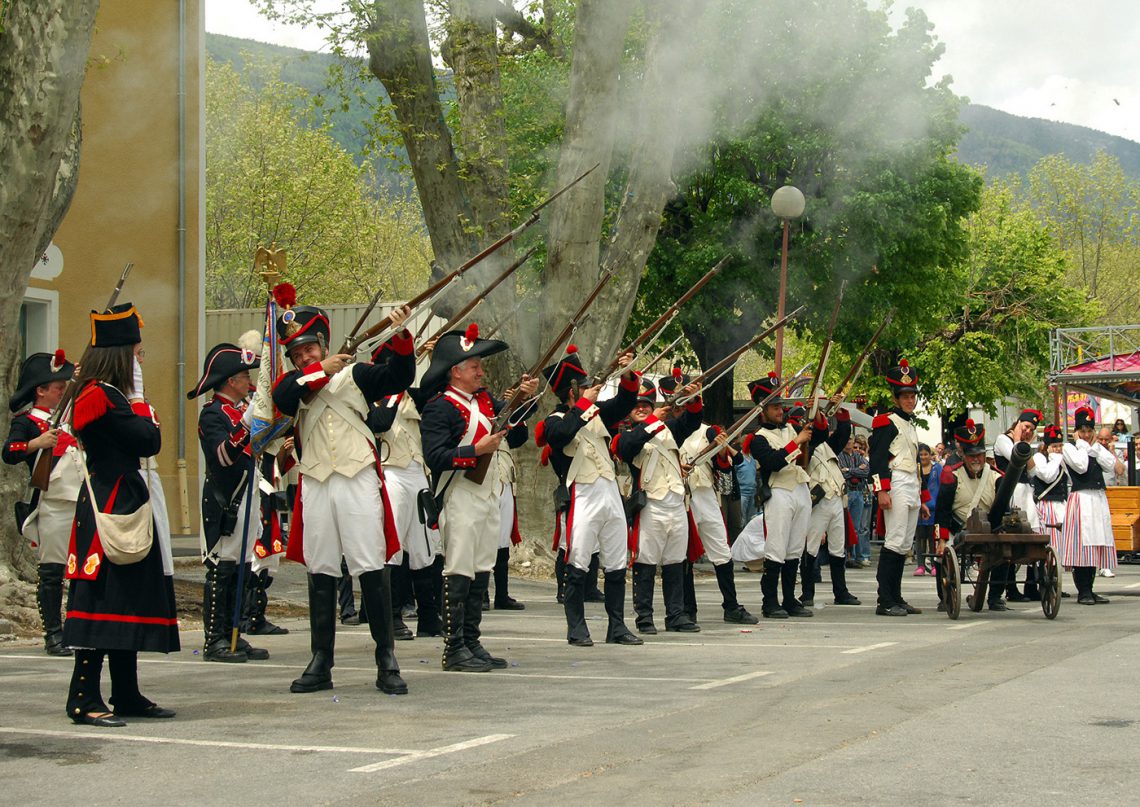 La fête départementale de l'Olivier –  (olive tree festival) – May
An oil-producing area will offer pruning demonstrations, olive-crushing with mini-mills, tastings, a flavours market, activities for kids and the induction by the Confrérie des Chevaliers de l'Olivier.
www.aochuiledolive-hauteprovence.com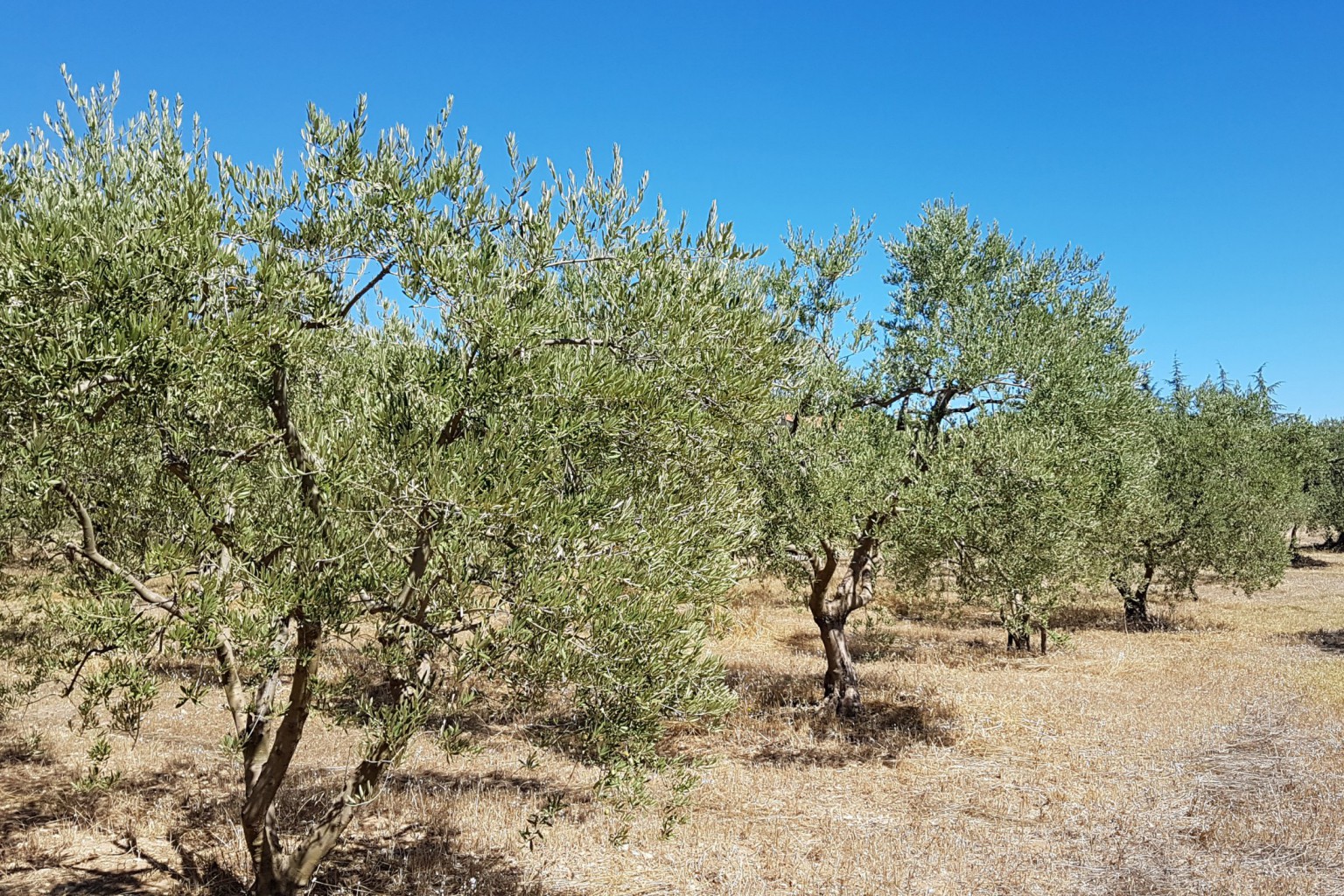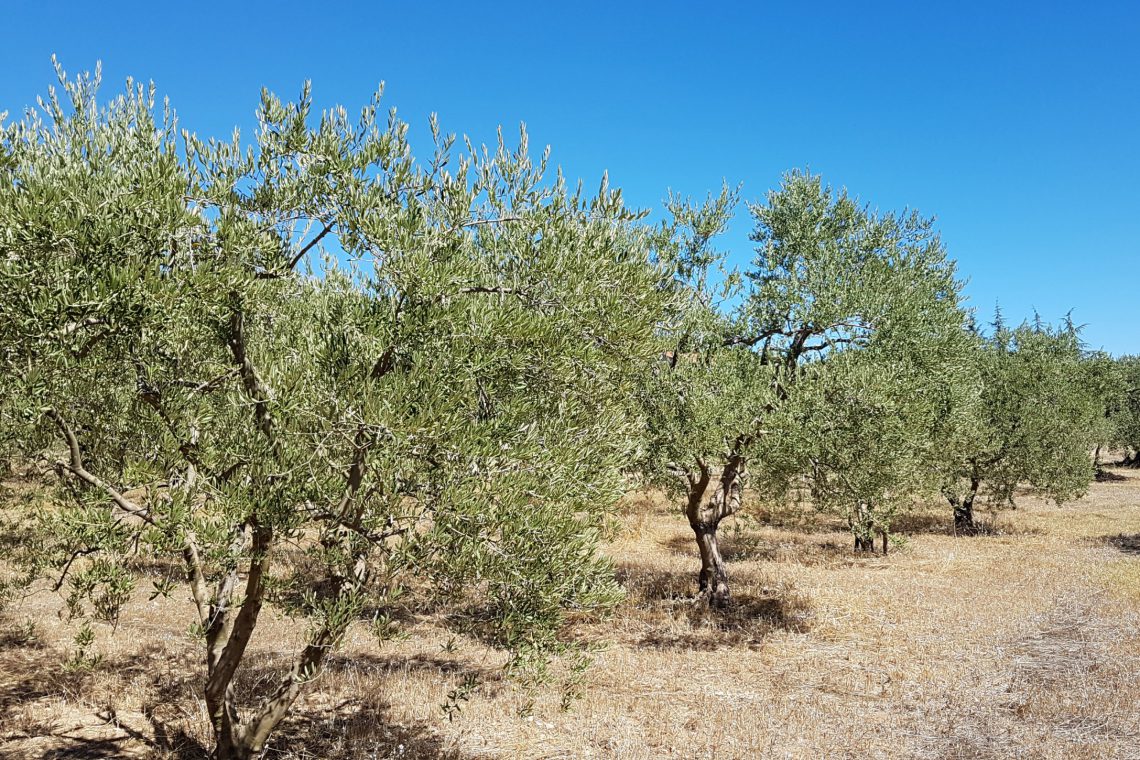 La fête de la transhumance à Riez (transhumance festival) – June
Around two thousand sheep go through the village on their way up to the mountain pastures accompanied by a local folk group. Traditions are revived and you can discover local produce.
La fête de la lavande à Valensole (lavender festival) – mid-July
In the very heart of the cultivation plateaus, this festival highlights the many aspects of lavender.
Along the shady village promenade, all day long exhibitors and producers offer activities, the sale of essential oils and surprising products, visits of the fields and even distilleries to the music of folk groups and the scents of the most Provencal of flowers.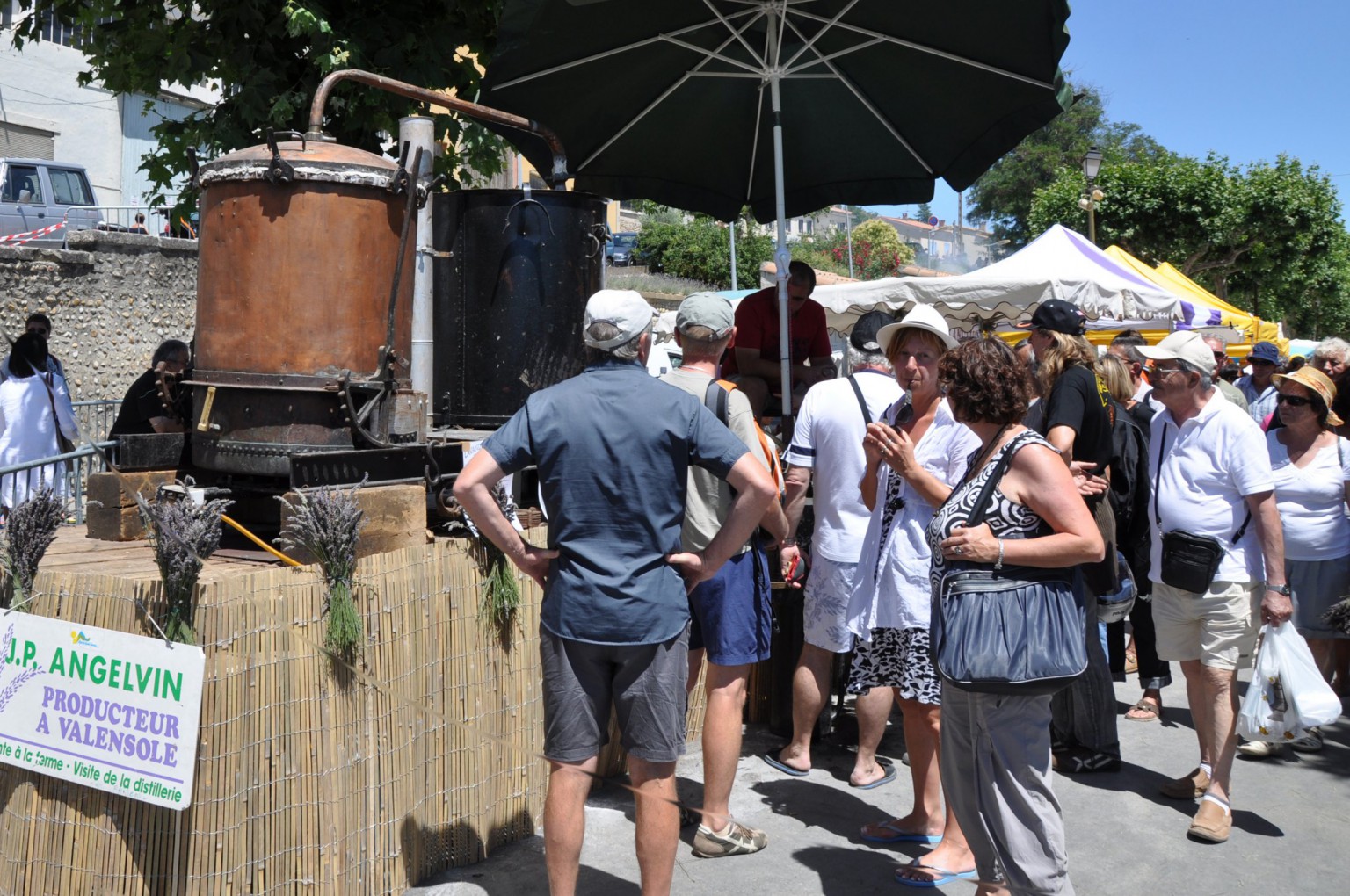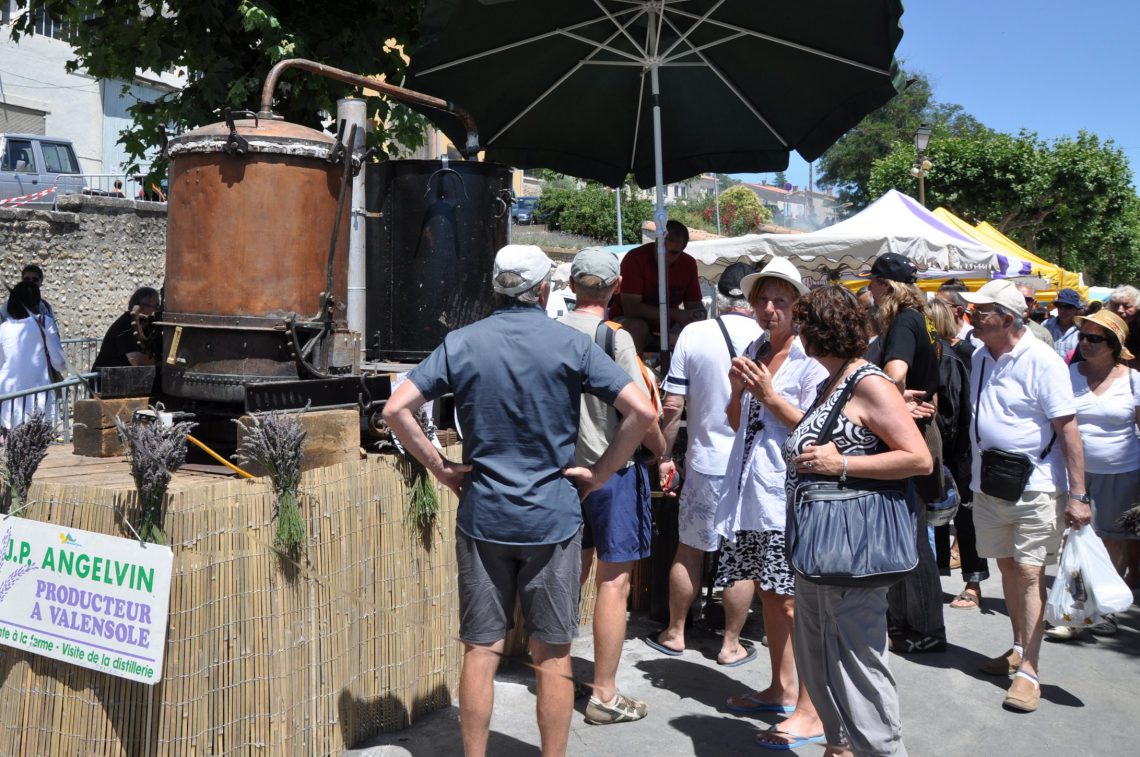 Fête de l'abricot à L'Escale – (apricot festival) – July
In L'Escale, in the Val de Durance, the apricot festival takes place with the traditional sale organized by the apricot growers. Crafts market, junk sale, meal, activities…
www.dignelesbains-tourisme.com
Journée de la préhistoire à Quinson (Prehistory day) 3rd weekend in July
This day is principally focused on the dialogue between specialists of prehistory and its techniques and the general public.
In a relaxed atmosphere, on the banks of the Verdon, it's a moment to ask your questions, try your hand at digging, working clay and throwing an assegai.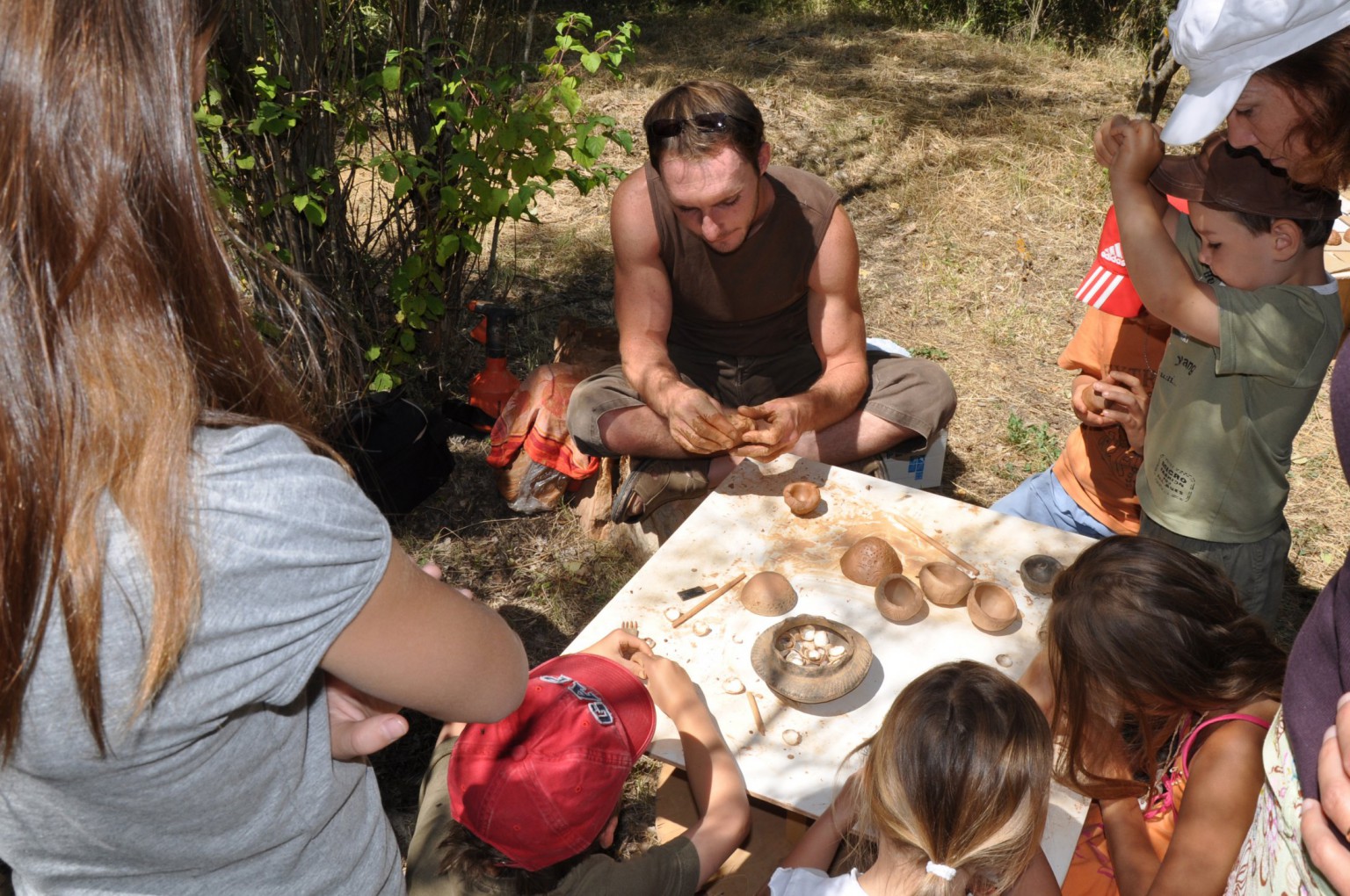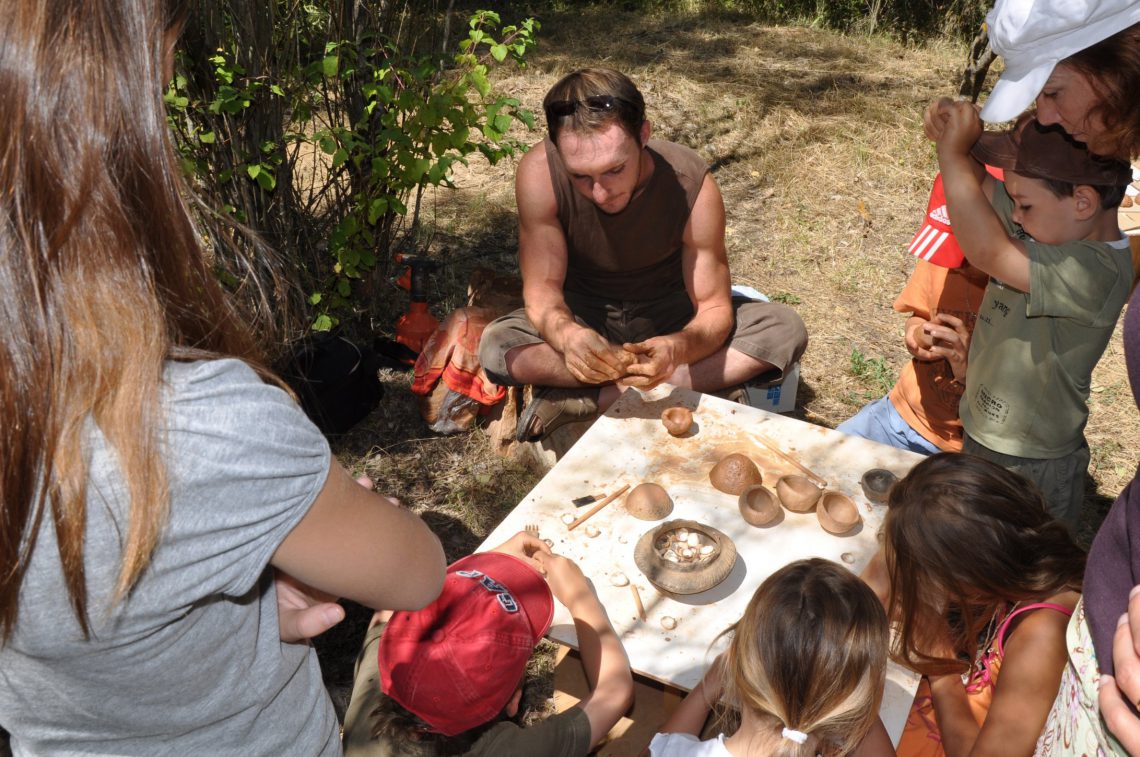 L'été astro à Saint Michel l'Observatoire  (astro summer) – July to mid-September
The centre d'Astronomie welcomes the public and offers conferences, observations of the sun and star-gazing evenings: multimedia shows, reading the night sky with the naked eye and observation with the centre's instruments.
La Fête Médiévale à Volonne (medieval festival) – Every other year in July
In odd years, the village of Volonne goes back to the Middle Ages for a weekend.
Chivalry tournaments, a falconry show, street thatre, dancing, juggling, and… a gigantic medieval banquet in the Val de Durance!
www.dignelesbains-tourisme.com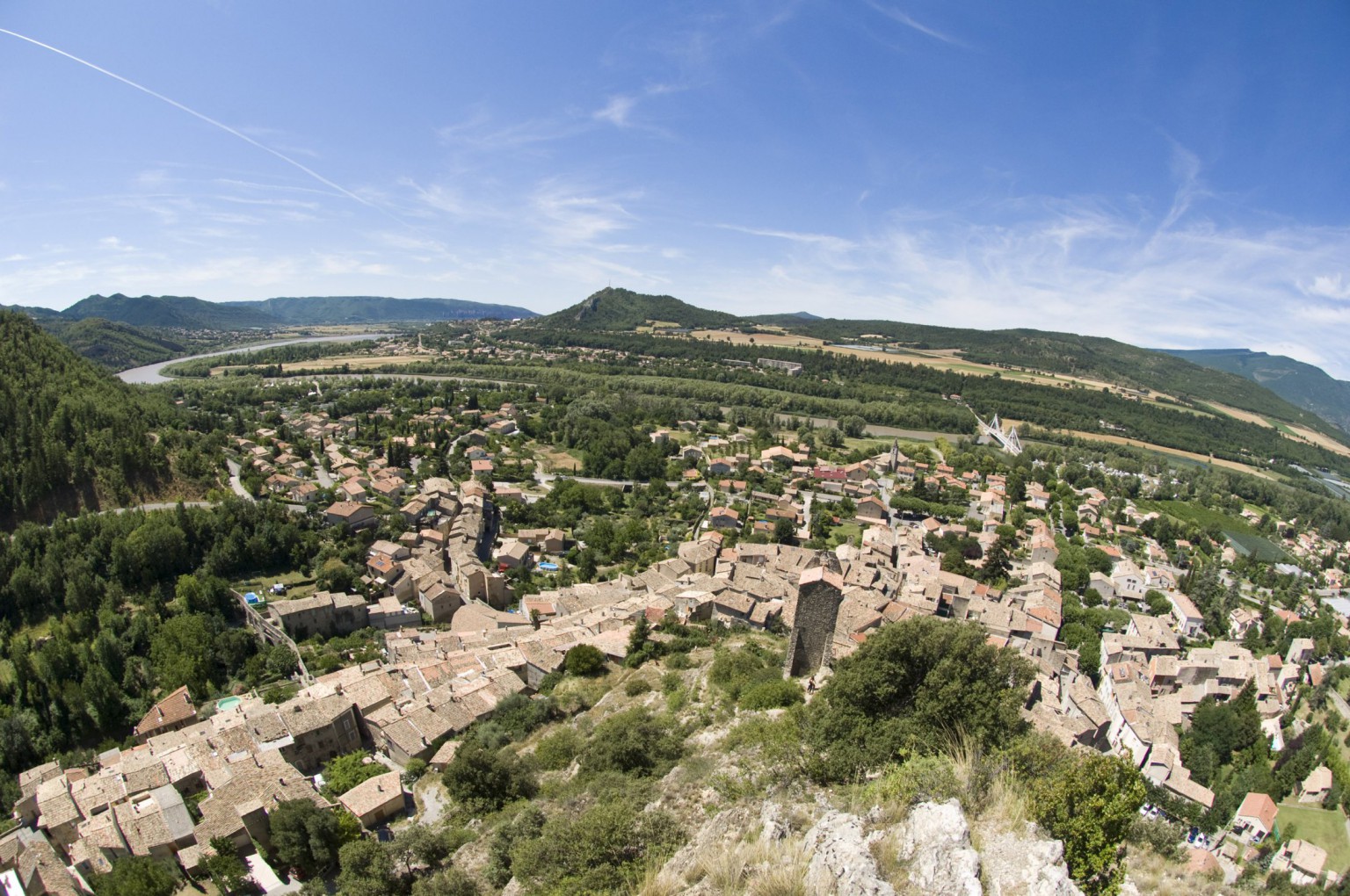 Fêtes Médiévales à Entrevaux – (medieval festival) – July and August
The medieval festival takes place every other year with a whole lot of events and activities in the medieval town of Entrevaux.
www.verdontourisme.com/le-verdon/nos-villages/villages-de-caractere/entrevaux-cite-vauban/
La fête du blé à Riez  (wheat festival) – early August
Demonstration of distillation and carriage driving, making and baking bread, sheepdogs at work, tractors and threshing machines, pony rides, exhibition of old equipment, rope-making, …
Le corso de la lavande à Digne-les-Bains – first weekend in August
Five days of festivities for all with processions both in the day and by night, lavender-scented decorated floats scented and majorettes and musicians from all over Europe.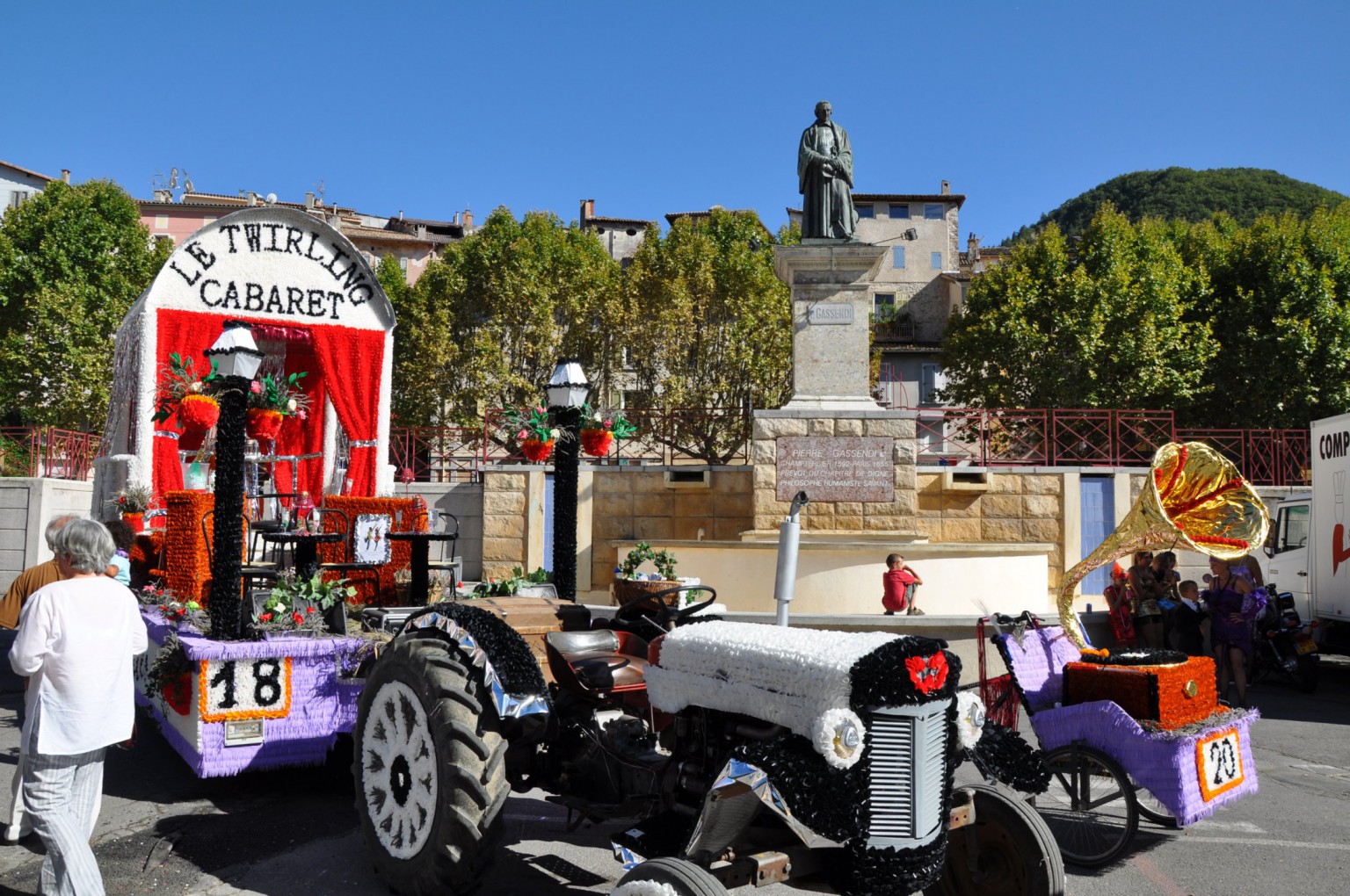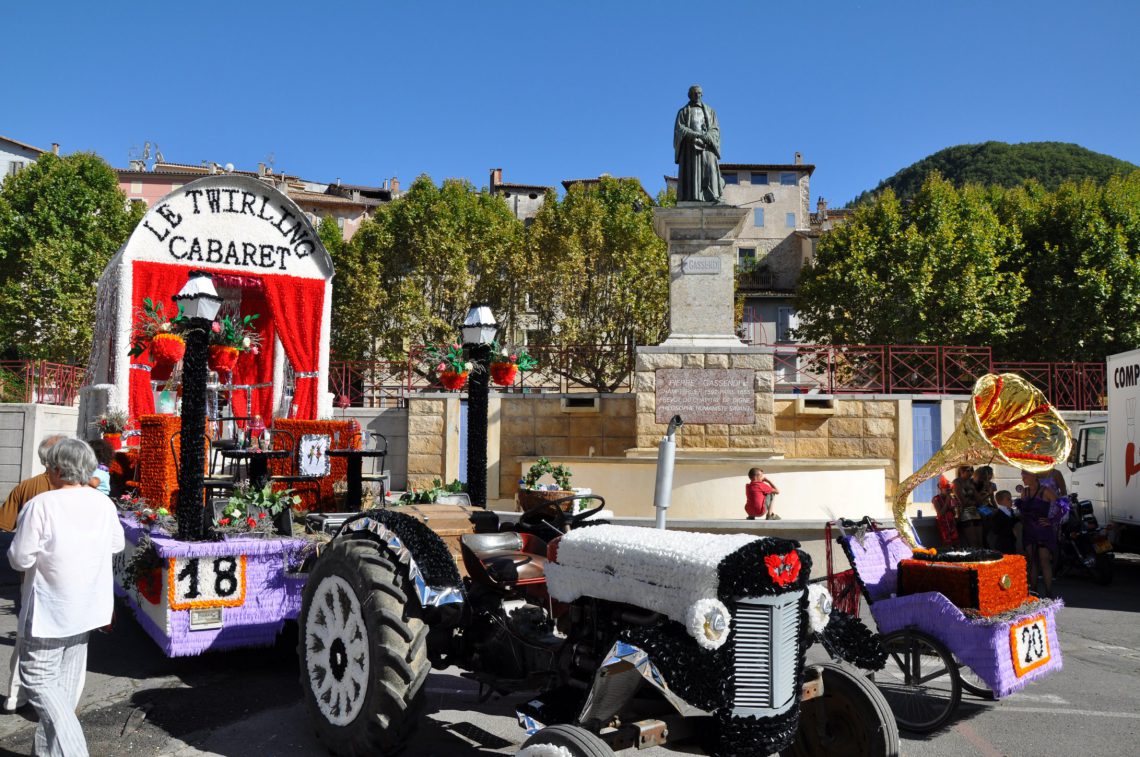 Concours Mulassier à Seyne-les-Alpes – (Mule contest) in Seyne-les-Alpes – August
The Concours mulassier has taken place every year for the last 95 years. It is the only event in France devoted to mules and the last competition of its kind in France. Breeders show the mares and mules they have brought down from the mountain pastures.
Thanks to these passionate breeders, the mule of Seyne is regaining ground and today about twenty mule colts and fillies are born every year (up to 800 were born between the two world wars).
www.blancheserreponcon-tourisme.com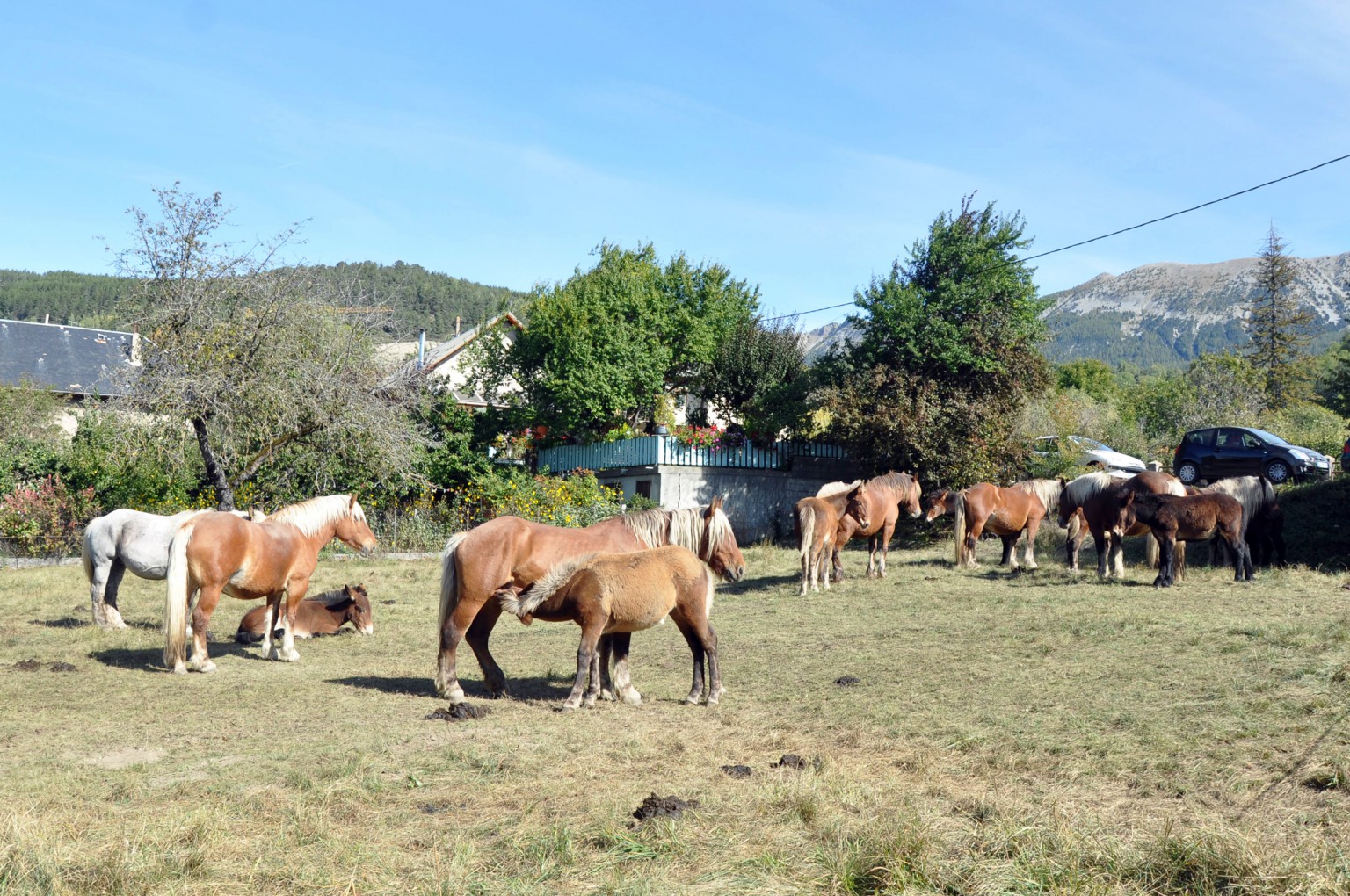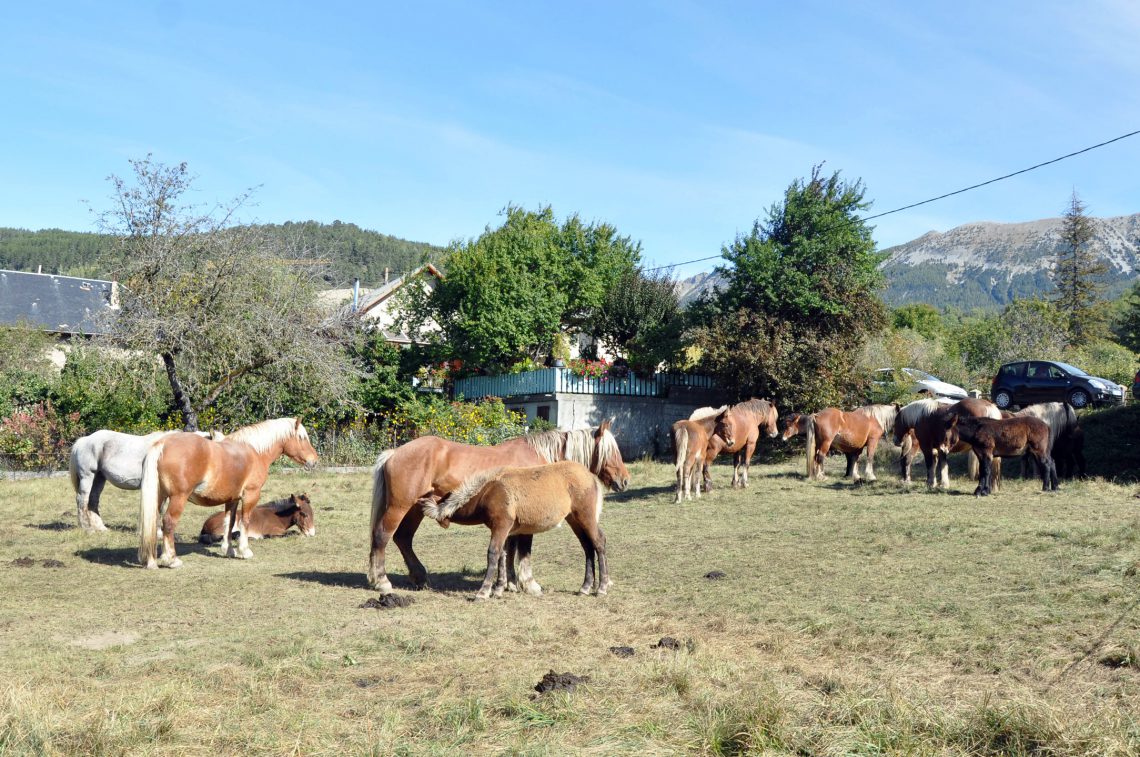 La fête des moissons à Selonnet (harvest festival) in Selonnet – mid August
A revival of the traditions of the past in a friendly rural day. Exhibition of old tools, making a rope as in the olden days, demonstration by a reaper, transporting sheaves on a sled pulled by local horses, crushing and threshing with a 1930s threshing machine, are some of the activities you can see during the day.
Les correspondances de Manosque – end of September
An urban wander on the theme of literacy correspondence, a writing desk trail in the town centre, food and literature, shows in the théâtre Jean le Bleu, literary cafes, meeting with authors…
www.correspondances-manosque.org
Journées des grands voyageurs in Digne-les-Bains – end of September
On her return to France after her many wanderings in Tibet, Alexandra David-Néel chose to settle in Digne.
Her house has become a foundation. Every year, the Journées des Grands Voyageurs offer conferences, theatre, etc.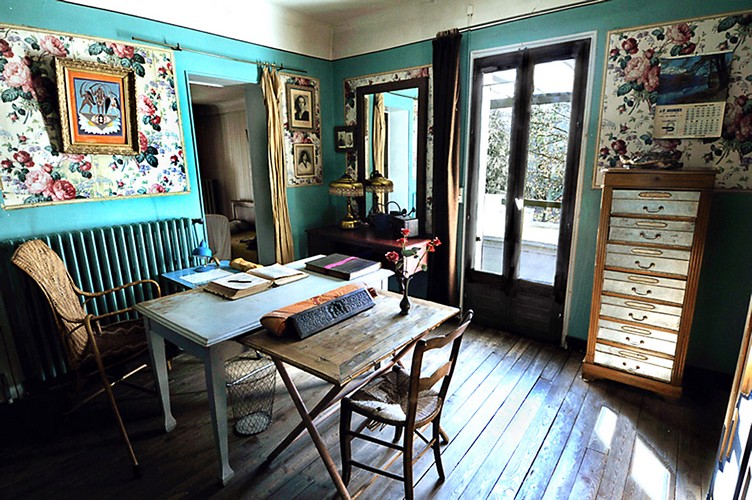 La Fête de la châtaigne à Revest-du-Bion (chestnut festival) – October
Every year, Revest-du-Bion welcomes those who love authenticity and local produce. Pick up chestnuts in the chestnut groves, eat grilled chestnuts, cakes, breads, jams, drinks…
La fête de l'amande à Oraison –  (almond festival) in Oraison – October
Come and eat the almonds from the 19th century almond crushing machine which is still in working order on place Colonel Frume. Demonstration of traditional almond crushing with iron and Durance stones. Local produce and crafts market.
Modelling almond paste for children. Visit of companies who work with almonds.
www.tourisme-manosque.fr/oraison/
 See all the other festivals, fetivities ands events in the Diary