Blanche – Serre-Ponçon mountain bike site : the 310 km of rides from the VTT Blanche – Serre-Ponçon site which starts from many villages will take you into the National Natural Geology Reserve of Haute-Provence.
Ride from the Bès Valley to the mountain pastures on the Iroire plateau, and on family itineraries on forest trails, past mountain lakes and the Fort de Dormillouse at 2,500 metres.
All levels of difficulty from beginner to expert. Possible links to the site Pays dignois site in the south and the Ubaye Valley site. You can take the chairlift in Montclar, Chabanon and Le Grand-Puy in summer.
In Chabanon
A downhill mountain bike trail which starts at 2,000 m (from the start of the Cabane Vieille chairlift) and offers 2.5 km of downhill ride on a trail worthy of the greatest international itineraries!
A Bike Park and a Freestyle school have been created for more thrills! Lessons with qualified instructors.
An airbag has been set up at the bottom of the runs: mountain bike jumps and tricks, no holds barred! Open to all in summer and winter!
In Grand Puy
Bike Park:
1 green run: for those who don't use the brakes much…
3 blue runs: a forest ride, if you don't get motion sickness on the black earth of Le Grand Puy.
2 red runs: in the footsteps of little Whistler, change your brake pads!
1 black run: you'll understand as you go round the first bend…
North Shore: Aerial itinerary with diffrent difficulties including wooden modules such as drops, bridges, seesaws and wall ride. 3 levels: blue, red and black.
Pump track: A fun run in the form of a loop made up of off-camber corners, rollers and little jumps. Accessible to all to help you progress whatever your level.
In Montclar
Bike Park: All level mountain bike circuits. Enduro, Cross-country and Downhill.
4 Enduro mounting bike circuits: from 10 to 16 km, 6 downhill runs: 2 blue – 3 red – 1 black (form 4 to 8.5 km)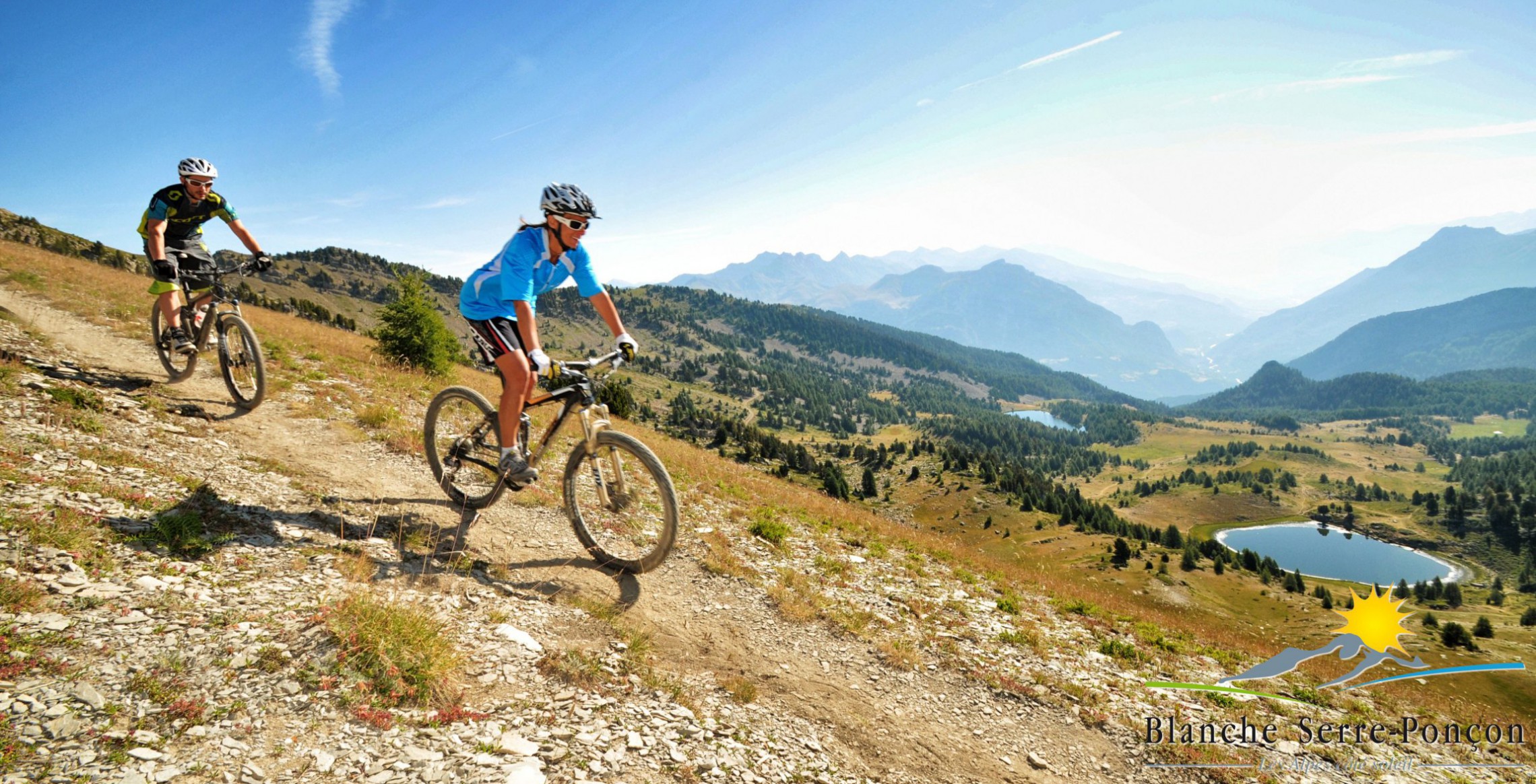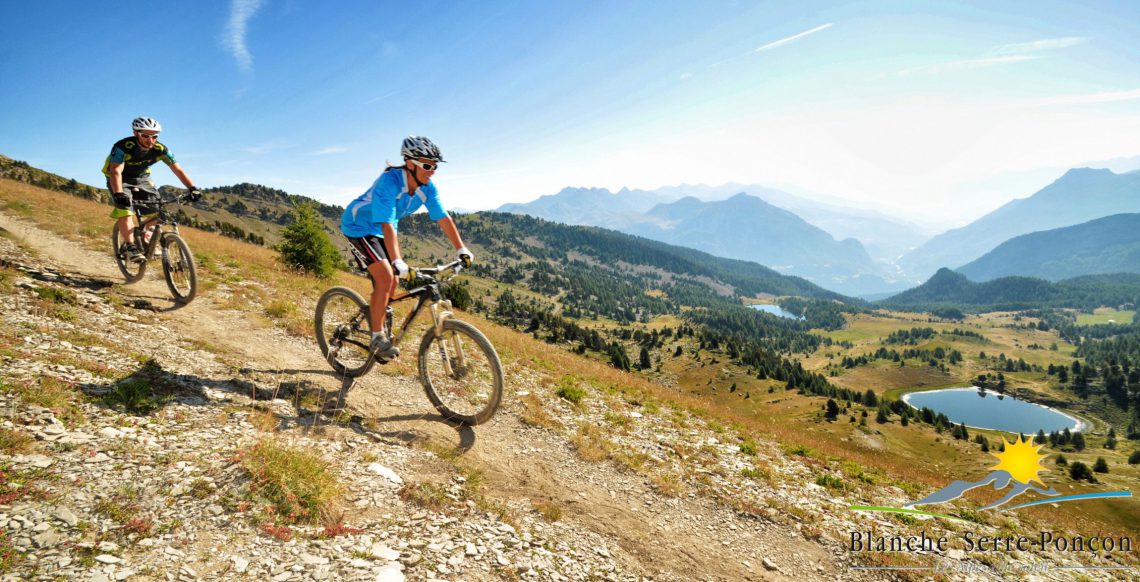 310 km of circuits (total length)
17 itineraries – 2 links including:
3 "very easy"
3 "easy"
7 "medium"
4 "difficult"
Our extras
Ski lifts open every day in summer and at weekends from June to September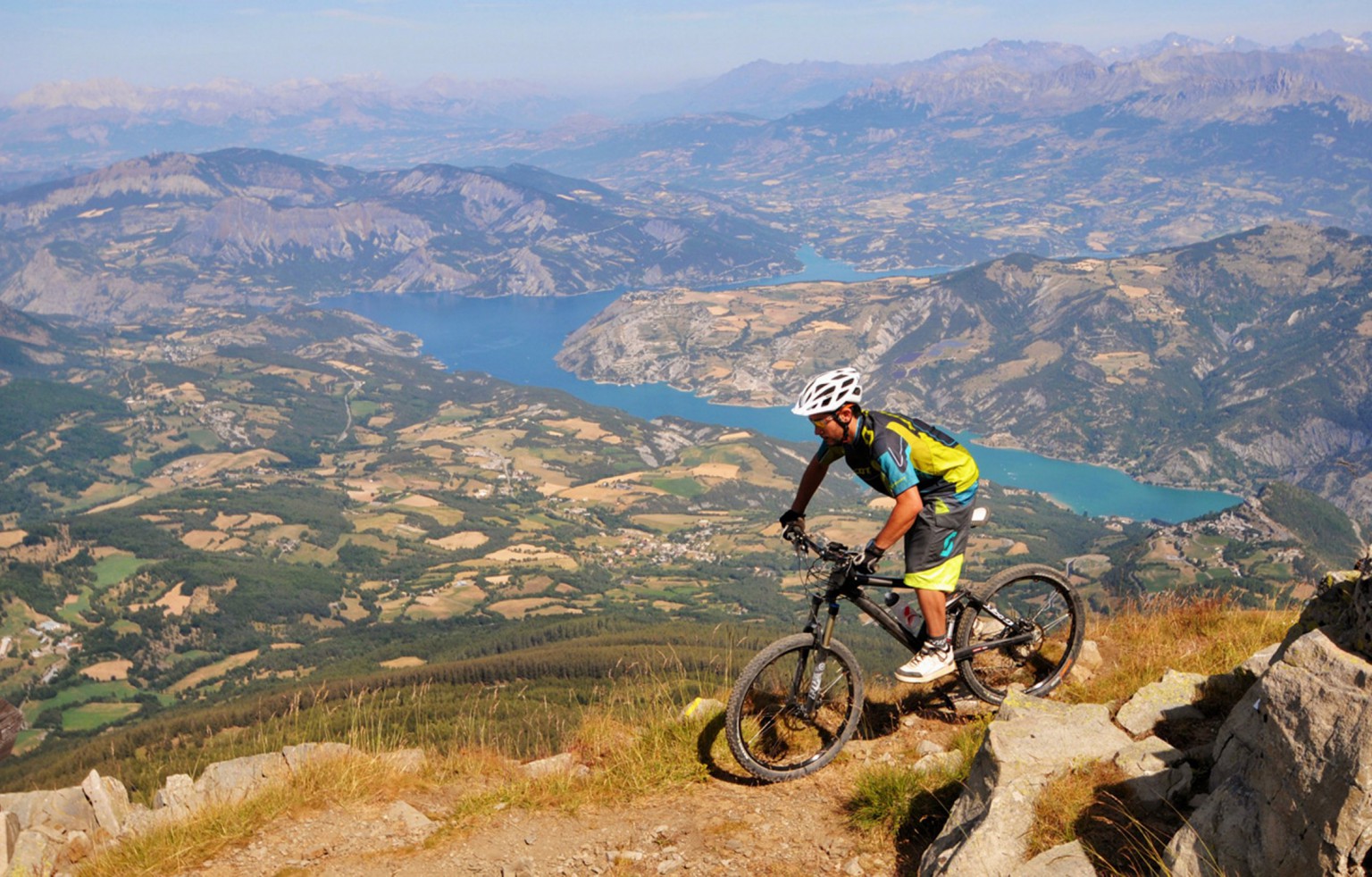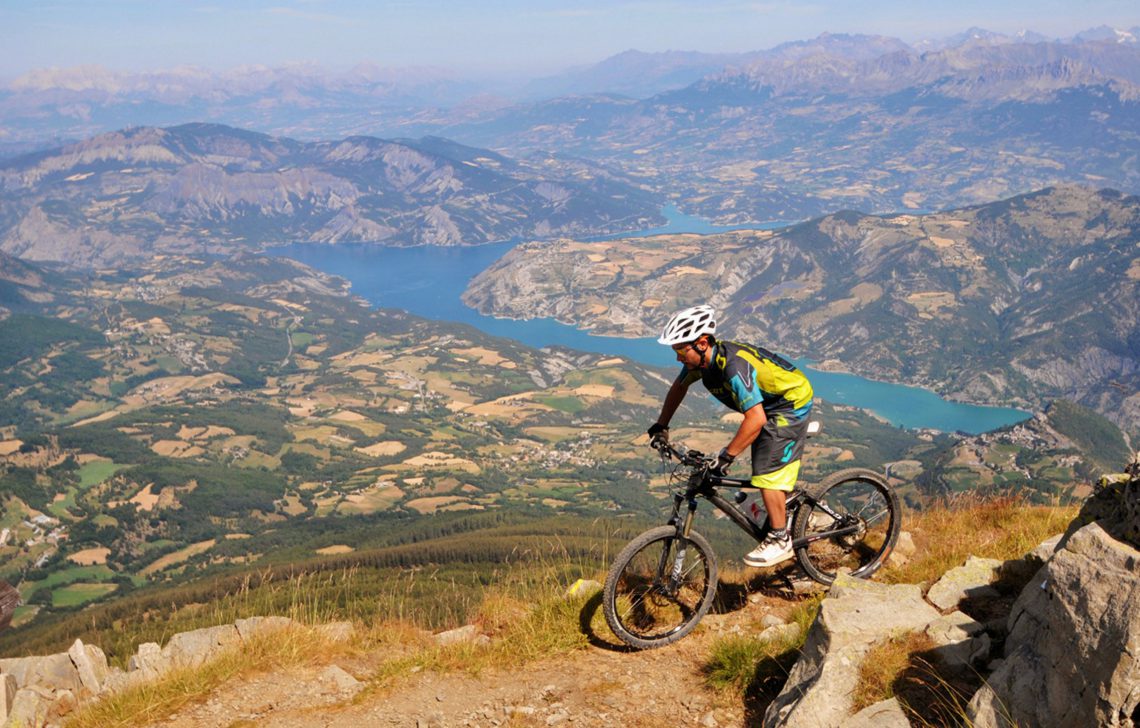 Les services
Map and topo-guide
Mountain bike rental
Cycle shop
Accommodation
Guides
Washing
Initiation
Ski lifts
Downhill
Blanche – Serre-Ponçon mountain bike site Tourist offices:  www.blancheserreponcon-tourisme.com
Chabanon-Selonnet: www.selonnetchabanon-tourisme.fr
Montclar: www.montclar.com
Grand Puy: www.seynelesalpes-tourisme.com