Five or 6 days of horse trekking, riding in the Monges. In an exceptional location with impressive landscapes, the Monges is a blend of mountain pastures, forgotten narrow valleys, a vastness and unforgettable views.
This is a place out of time which is ideal for the experienced horse-trekker and also accessible to the guided beginner.
From 400 to 2,115 metres, its wildlife, scenery and heritage are all incredibly varied.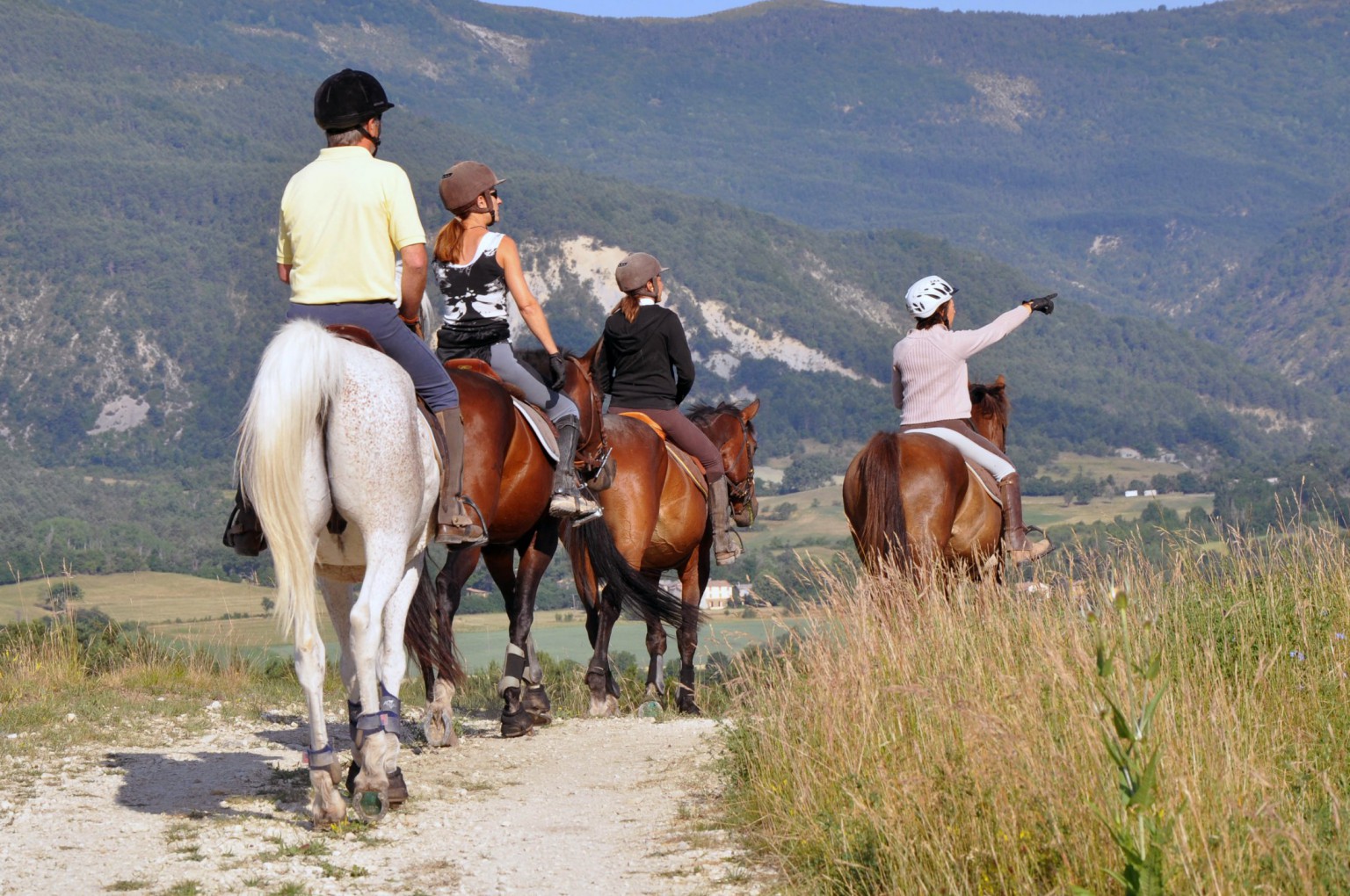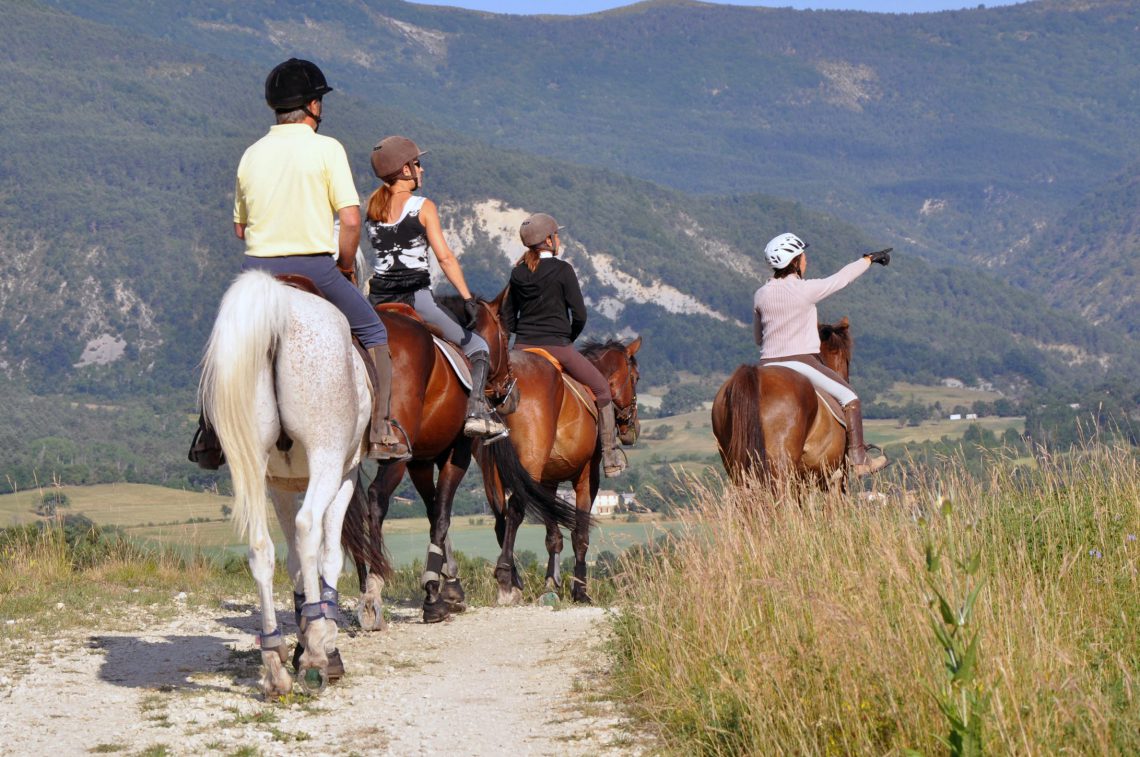 Interest of this itinerary Riding in Monges
This itinerary offers a 5-6 day itinerary in the massif des Monges: St Geniez – La Motte du Caire – Baudinard – Authon – Thoard – St Geniez;
The legs can be used for day-treks;
The itinerary is detailed to allow independent riders with an IGN map to follow this circuit from gite to gite. Riders who wish to be accompanied by professional guides can also use it;
It groups together 7 tourism and riding professionals in the department (gites welcoming riders and riding tourism centres).
Horseback itinerary informations – Riding in Monges: www.crte-region-sud.fr/itineraires-a-cheval/tour-des-monges-cheval (in french)