Whatever your style or level, there is always a cliff for you to climb. The Verdon is well-known for its ways which are among the most beautiful in Europe, and you can climb all year round (a lot of sunny days in winter).
Les parois du Verdon
Les parois du Verdon s'offrent aux amateurs d'escalade tout au long de l'année.
Les connaisseurs diront « beau caillou et belle grimpe » de ces voies ascensionnelles quasiment dépourvues de végétation et parées de reliefs calcaires sculptés.
Plusieurs niveaux de difficultés existent sur les 1500 voies possibles de 20 à 300 mètres.
« Le 6e élément », « Poker à 5 as » ou encore « Le chant des soleils » n'ont pas levé tous leurs secrets.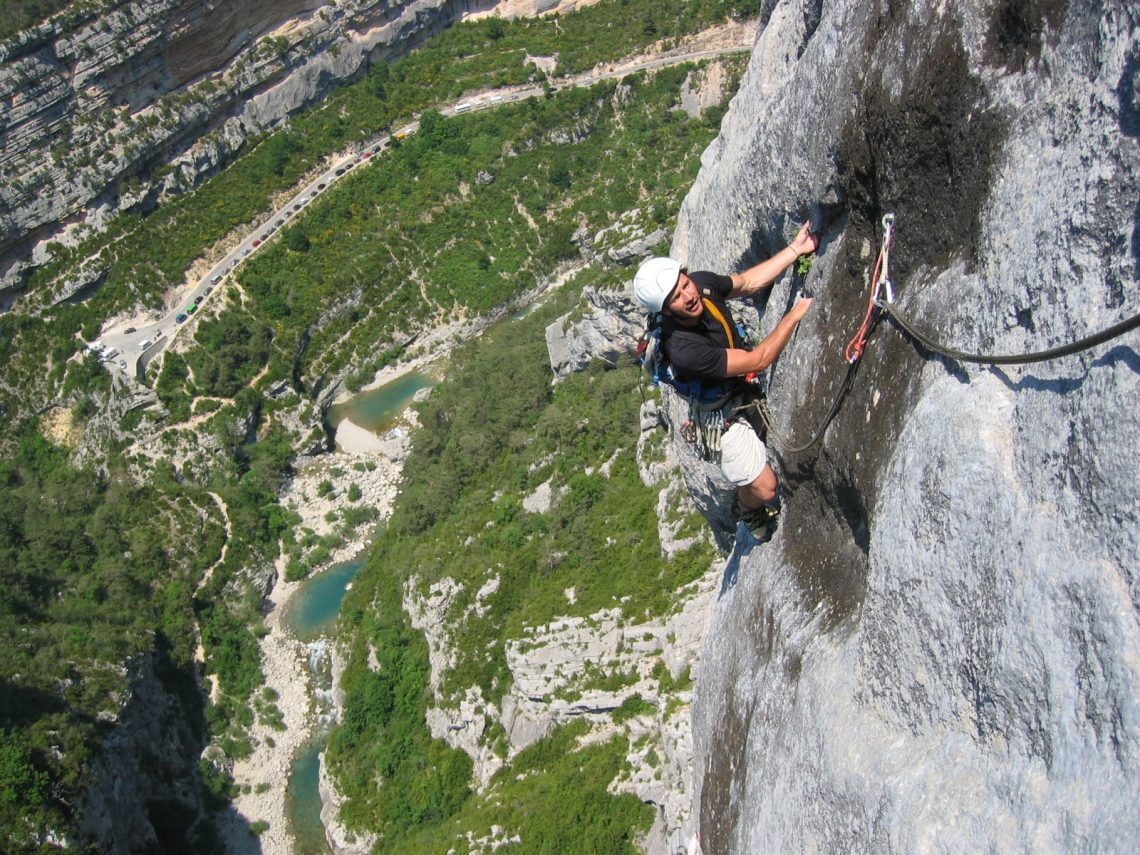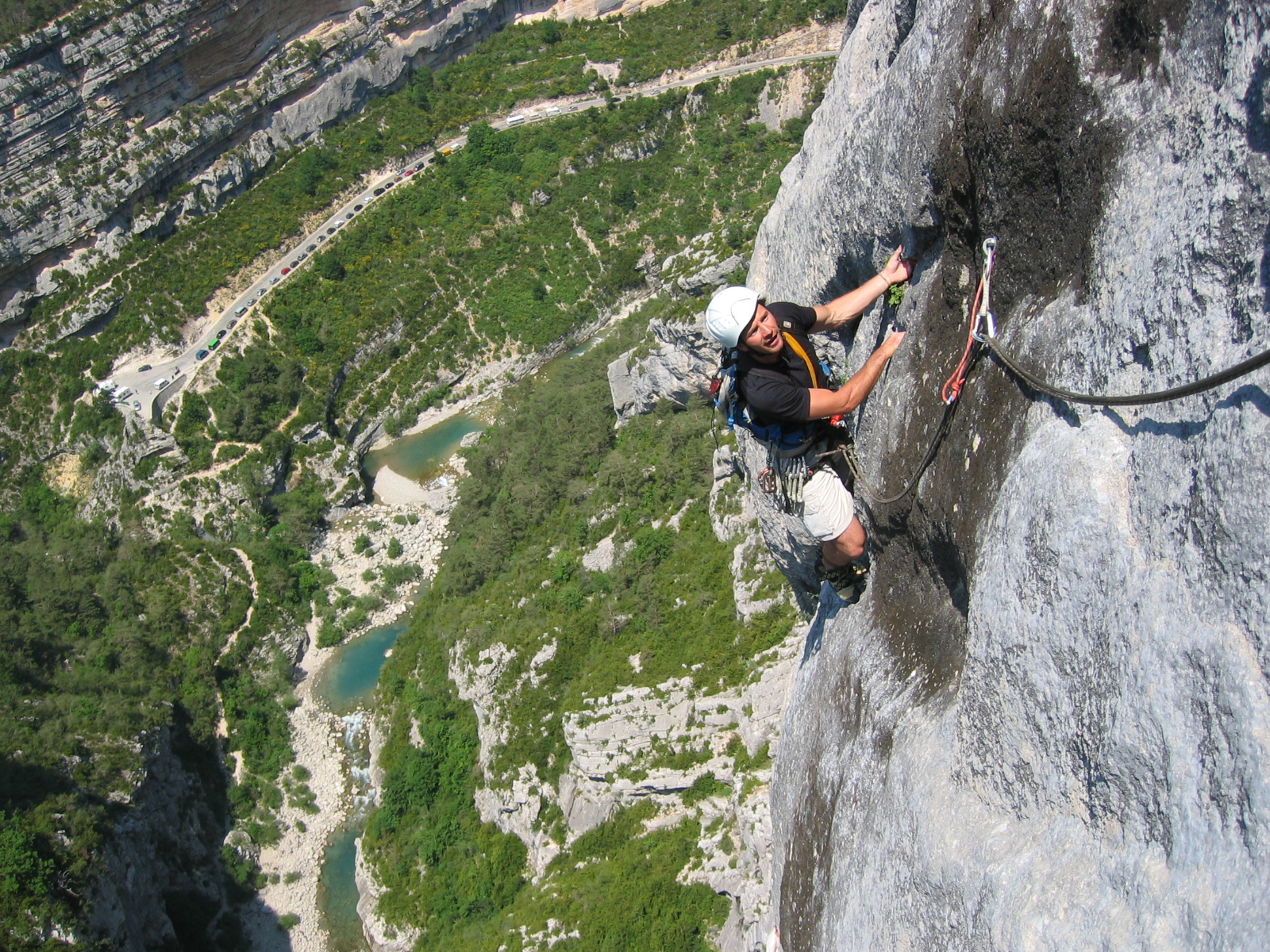 Océan de Calcaire à Annot
Le grès est à Annot ce que le calcaire est au Verdon. Qui plus est, de bonne qualité, remarqueront les spécialistes de l'escalade. Aux portes du Mercantour, les falaises peuvent atteindre une centaine de mètres de haut.
A trois kilomètres du village, des blocs d'environ 20 mètres de hauteur s'étendent sur une douzaine de kilomètres. Au total, près de 150 voies du 4C au 8C quadrillent cette île de grès dans un océan de calcaire.
Climbing in Ubaye
En Ubaye de nombreuses voies et site d'escalade ainsi que les sites écoles vous permettent de pratiquer votre passion. Des guides passionnés et moniteurs d'escalade proposent de vous accompagner dans des voies de haute montagne dans des environnements exceptionnels.
Climbing with service providers
Start the search using the search engine below
[ods-searchform id= »escalade »]