Alpine passes, like Allos or Ubaye, tourist roads in Haute-Provence or Verdon… there are a number of circuits for all. Ride on your own or join the local clubs which organize regularly group rides, cycle touring.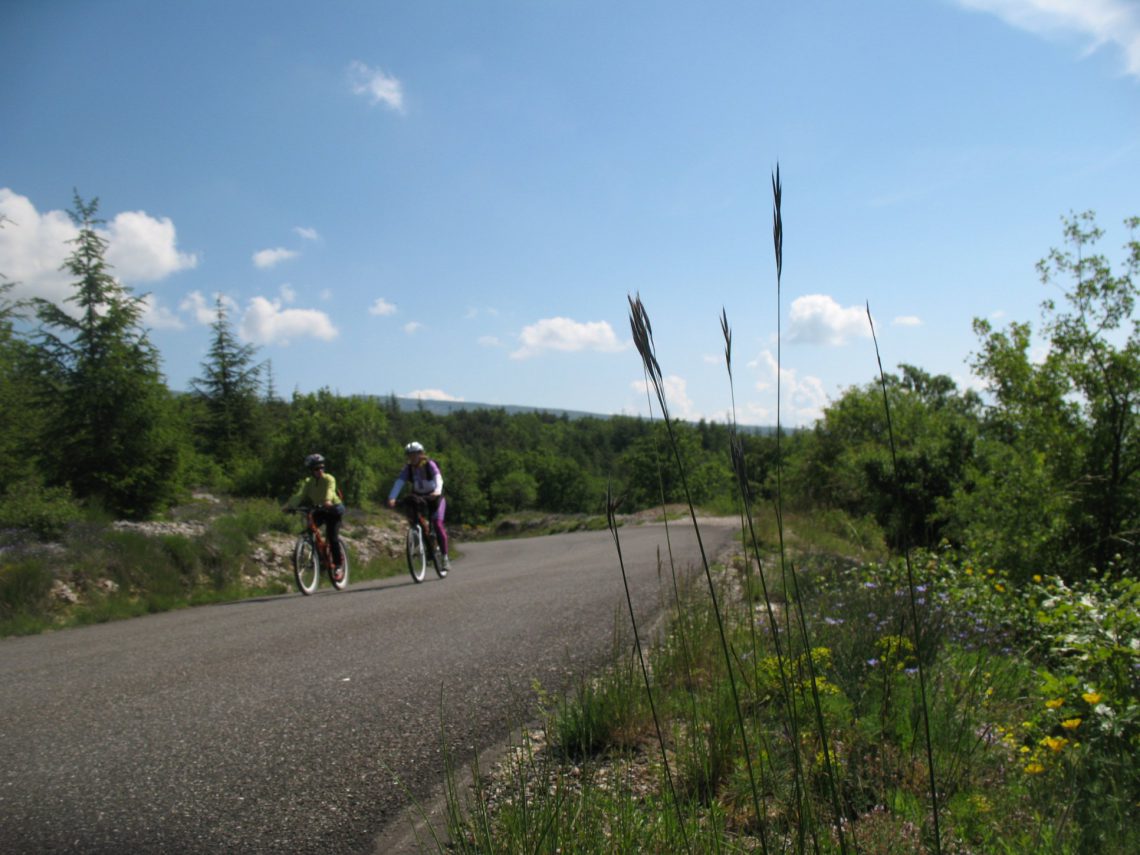 The brevet des 7 cols Ubayens
Climb 7 passes in the Ubaye valley (1300 to 2800 m) with no time limit and have your card stamped at the top of each one. You will receive your diploma when your card is entirely stamped.
Col d'Allos is reserved for cyclists
In July and August, the col d'Allos is reserved for cyclists, every Friday from 8 am to 11 am.
The Route de la lavande
From the Drôme to the Alpes-Maritimes, via the Hautes-Alpes, the Vaucluse and the Alpes-de-Haute-Provence, the Lavender Routes take you round an exceptional, extraordinary region.
The pays de Forcalquier et montagne de Lure by bike
Tourist loop of 78 km. Discover the enormous variety of landscapes in an infinite palette of colours, smells and atmospheres…
The Luberon by bike
236 km of picturesque, quiet little roads in the Luberon park.
Vélo loisir en Luberon
All along the itinerary, the association « Vélo Loisir en Luberon » looks after everything for you, hiring bikes, transporting your luggage from one stopover to another, preparing the picnic and of course booking accommodation in friendly establishments.
The Challenge of Lure
The principle is simple: a timed and interesting ascent of the montagne de Lure, a symbolic mountain in Haute-Provence.
Starting from Saint-Étienne les Orgues, this 18-km ascent with a height difference of 1000 m and a 5.8% average gradient is open to all.
According to your athletic level and your ascension time, you will leave with a gold, silver or bronze diploma.
The Verdon by bike
These signposted or marked itineraries are generally short distances (<80km/50miles) and can be carry out over a few days. They are not formulated as a sports course but more of a touristic route.
---
contenu à supprimer ?
Quelques lieux de pratique du vélo
Le Luberon, la Haute-Provence, le Verdon, les cols et les sommets des Alpes s'offrent aussi bien à la découverte individuelle qu'en randonnées collectives.
Itinérances
Des itinéraires d'exception traversent le département. Voyagez au coeur des Alpes de Haute-Provence, traversez les, explorez de nouveaux horizons au fil des itinéraires !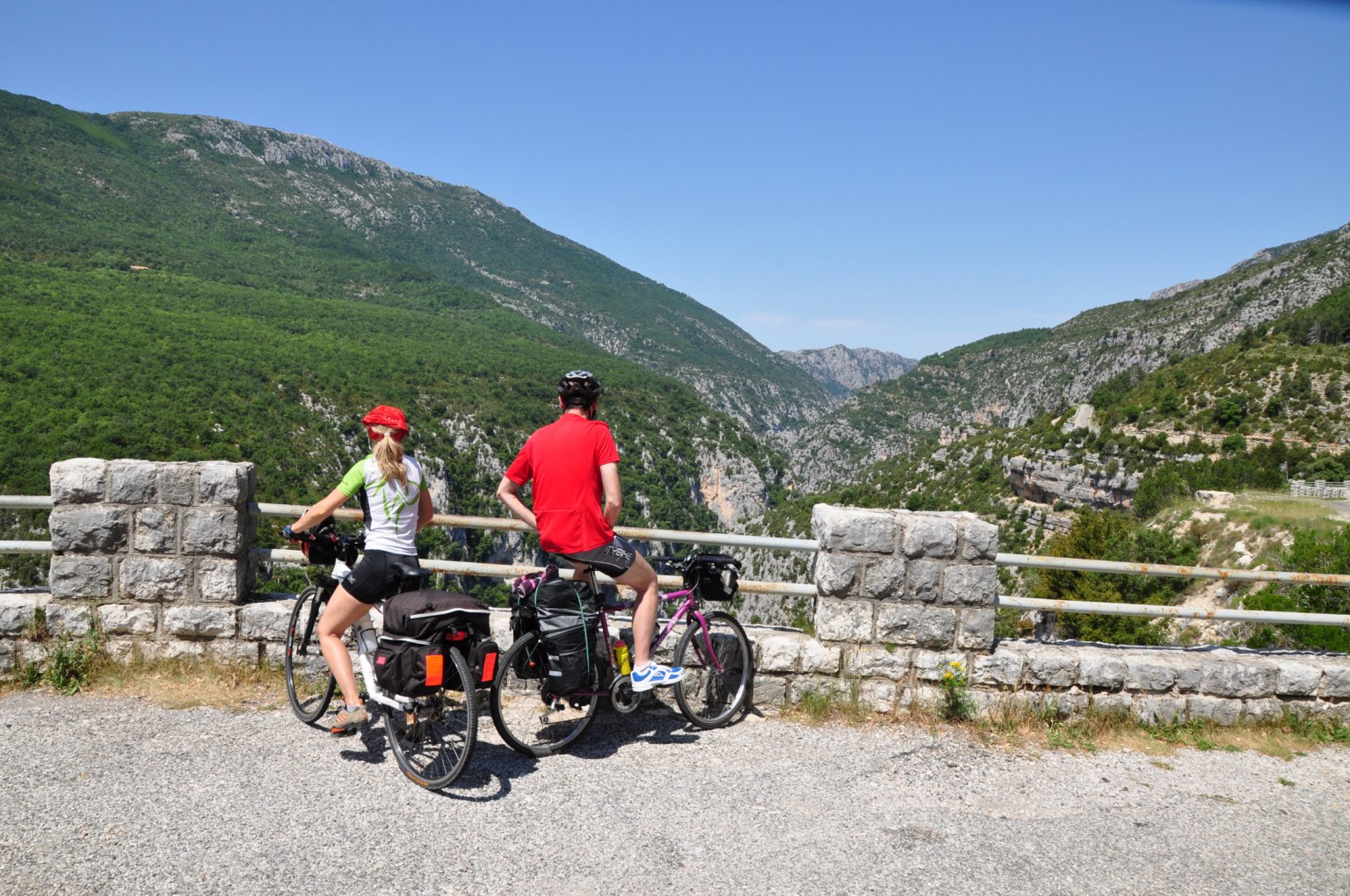 Cyclo guide : 20 boucles cards bicycle tours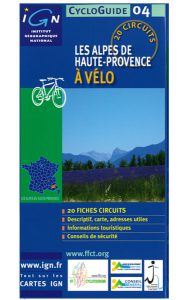 20 cards bicycle tours (1200 km), you will discover our natural and cultural heritage cycling.
Un site internet et une application mobile dédiés aux activités de randonnées

Vous manquez d'idées de randonnées ?  Voici le site qu'il vous faut : www.rando-alpes-haute-provence.fr !
Consultable depuis ordinateurs, tablettes ou smartphone, il propose de nombreux itinéraires emblématiques des Alpes de Haute-Provence sur les 5 activités de randonnée : pédestre, équestre, VTT, cyclotourisme, trail.
Vous pouvez aussi télécharger l'application pour plus de mobilité. Vous êtes automatiquement géo localisé, votre position apparaît sur la carte, et vous pouvez choisir votre activité : pédestre, équestre, vélo, vtt et trail.
Une fois l'itinéraire choisi, téléchargez la fiche et la carte et partez randonner (sans connexion) grâce au GPS de votre appareil !
Pour télécharger l'application :
Mobile App
The goal of BikeLangheProvence is to offer to the tourists all the information they need about the track, accommodation facilities, events and services in the area they are visiting, and a social tool with which they can share the emotions of a bicycle trip.