At an altitude of 700 m, near the Mercantour National Park, the Gorges du Verdon and the Côte d'Azur, Annot is in a privileged location between the Alps and the Mediterranean.
Off the beaten track, this medieval town stretches along the foot of the famous sandstones of Annot in the shade of hundred year-old chestnut trees and has kept its character and authenticity.
In Romanesque times, Annot occupied the quarter of Vers-la-Ville. In the middle Ages, the village was to change place: a first fortified surrounding wall was built from the church, dedicated at the time to Saint Pons.
The counts of Provence granted it many privileges and the town flourished. In XIVth century, a new belt of fortifications was built around it, as can be seen in the gates of la Grand'rue and rue Notre-Dame.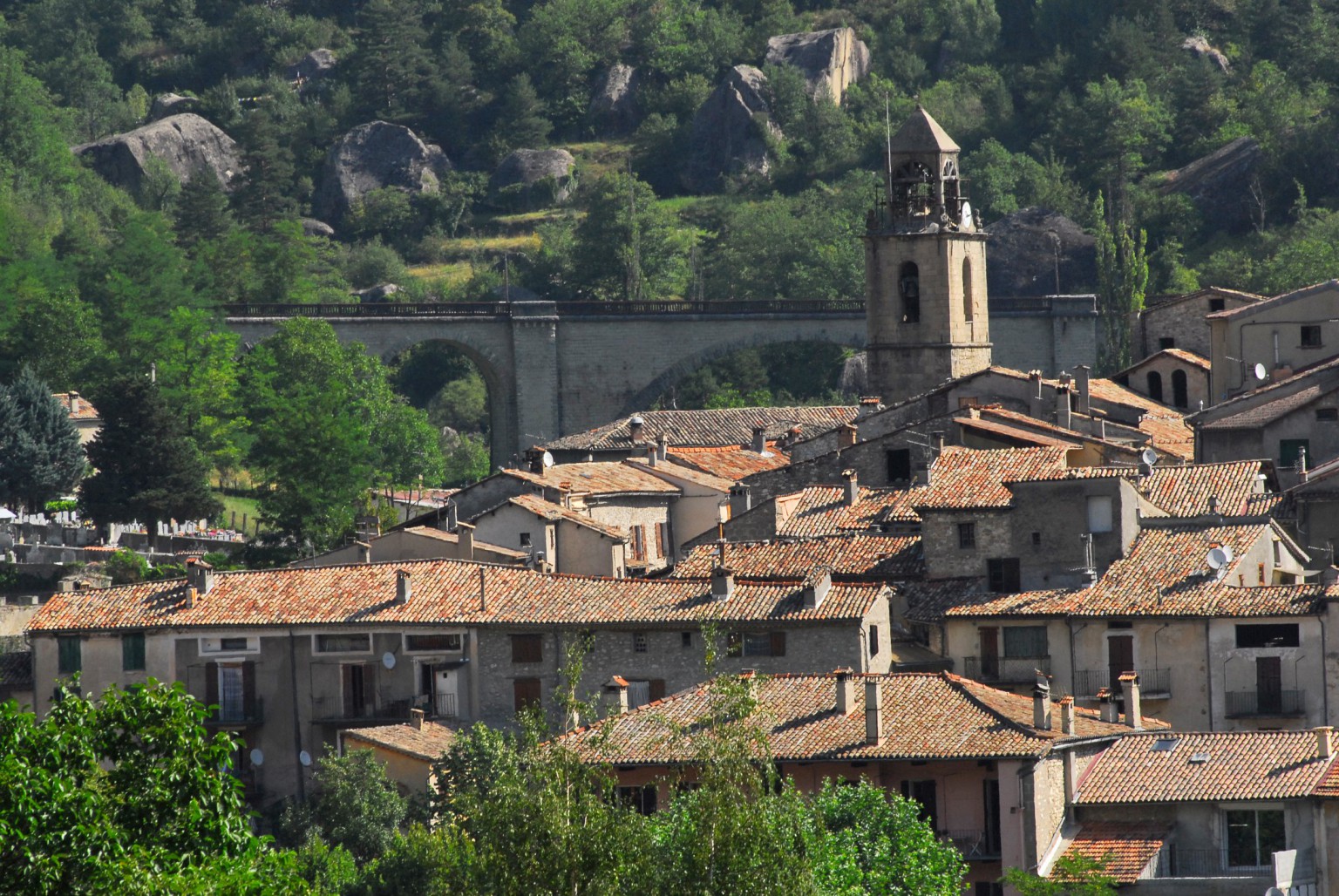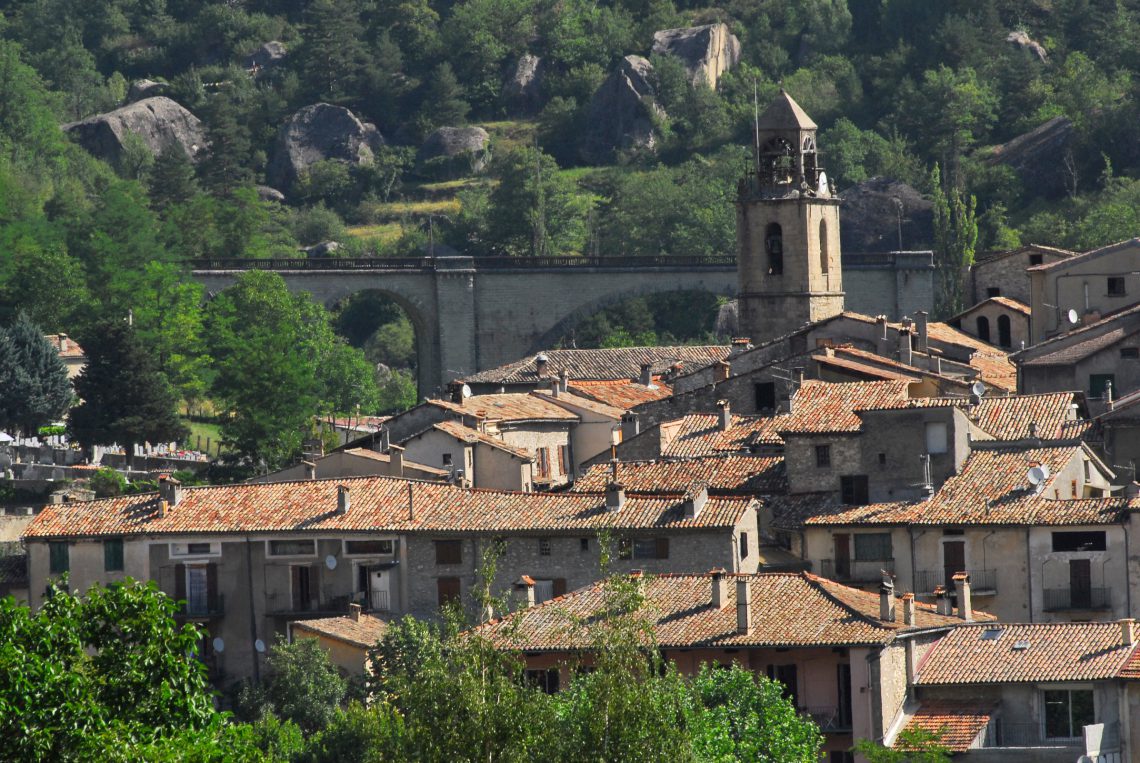 As you wander along the village streets, you will be taken back to the atmosphere of the middle Ages with its stalls, arcades, carved lintels, sandstone cobbles, historic doors and old houses.
Sandstone will be your guide from tower to fountain and semi-circular arched doors to mullioned windows. Up to XXth century, it marked the town's architecture.
The place du germe, a magnificent area with secular plane trees, hosts, at Whitsun, a battalion in 1st Empire costume: the Bravade.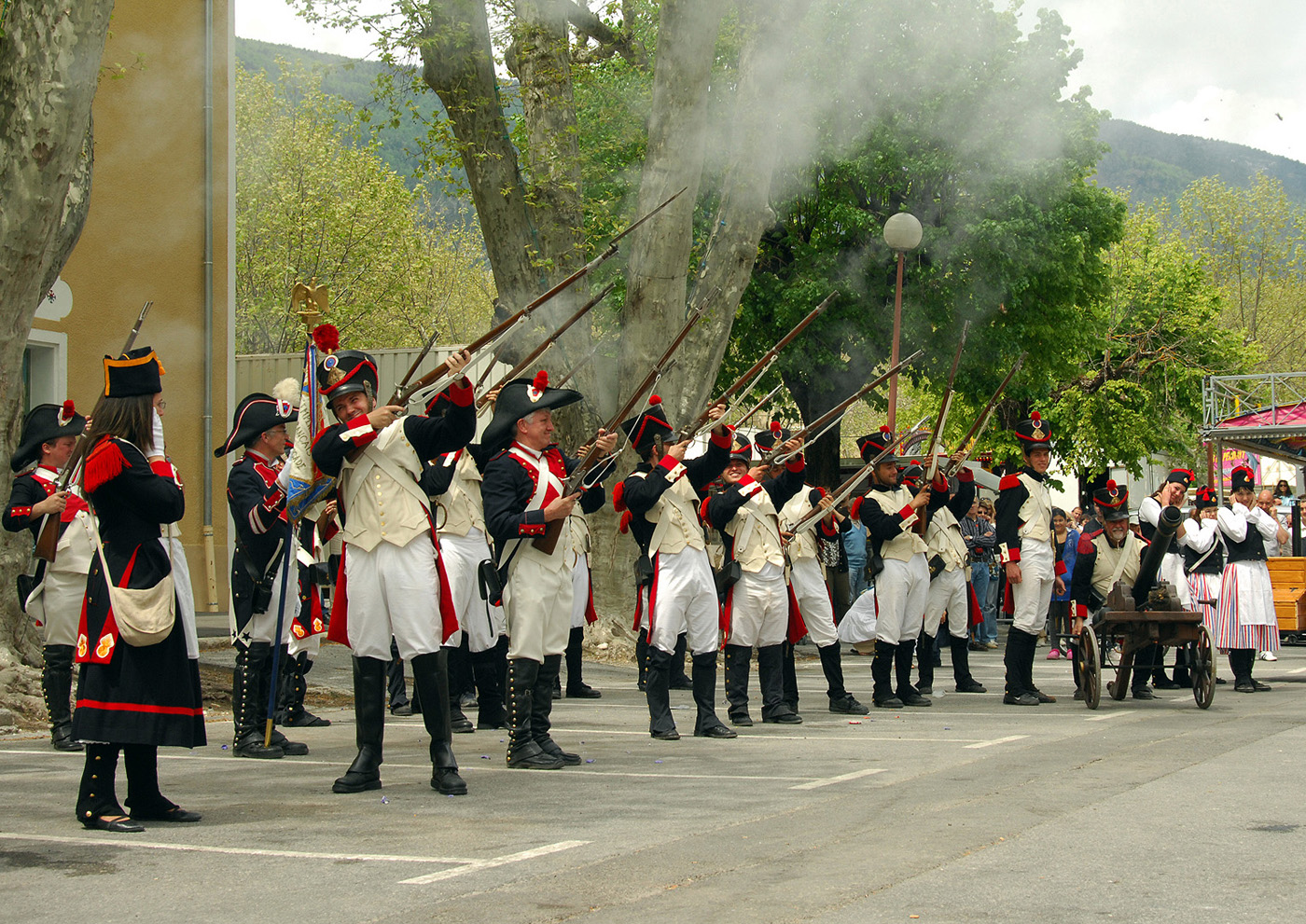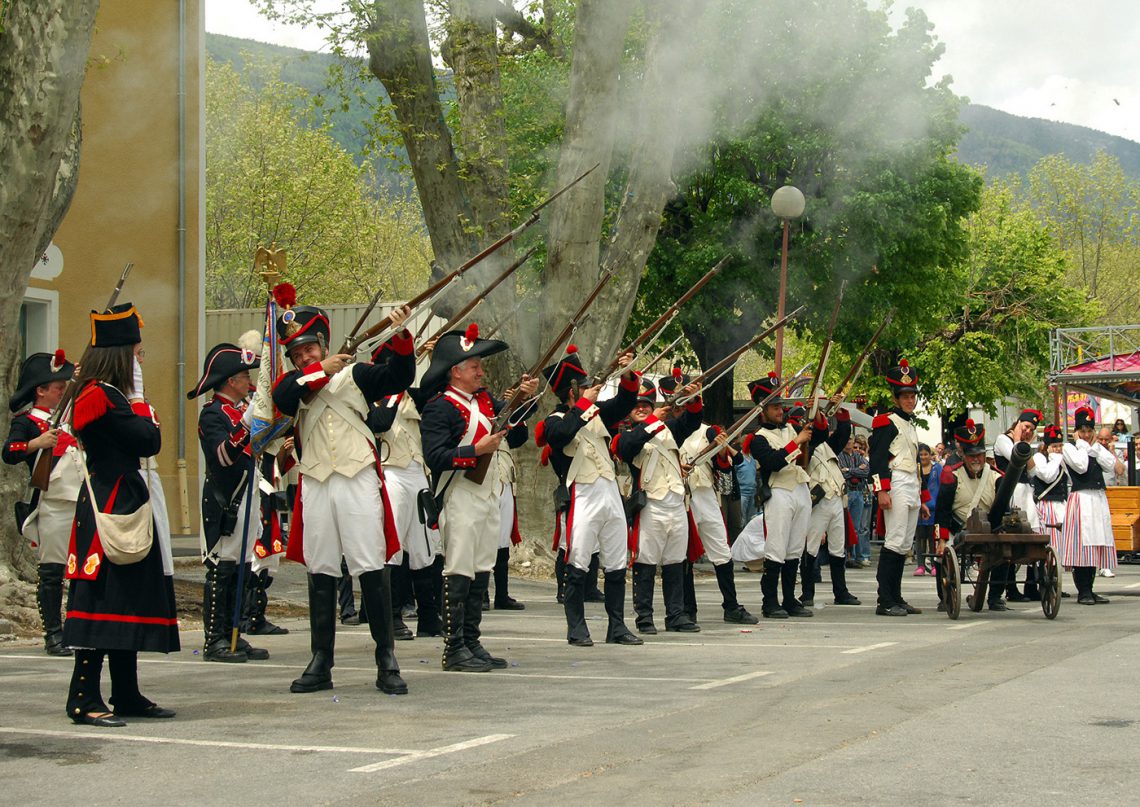 In Summer, Provence is celebrated with its traditions and its local produce. An approved « Station Verte de Vacances », Annot is a tourist village which welcomes all year round, hikers and other nature-lovers; its climbing site, in the middle of the sandstone blocks, attracts climbers from all over Europe.
Culture also has an important place along with music, painting, sculpture and dancing which liven up the village all through the year.
Manifestations
Fête de la Saint-Fortunat at Whitsun, bravade in Napoleonic unfiorms;
Fête Provencale (even years) or festival du folklore (odd years), meeting of folk groups from France and abroad, second weekend in July;
Flea Market, second Sunday in August;
Market on Saturday morning.
Curiosités
The listed site of the limestones of Annot and the « famous bedroom and gardens of the King » ;
The old village and its medieval alley-ways;
The chapel of Vers-la-Ville and its remarkable Way of the Cross;
The chapel of Vérimande;
The Roman Cross (listed monument);
The refuge bridge over the Vaïre.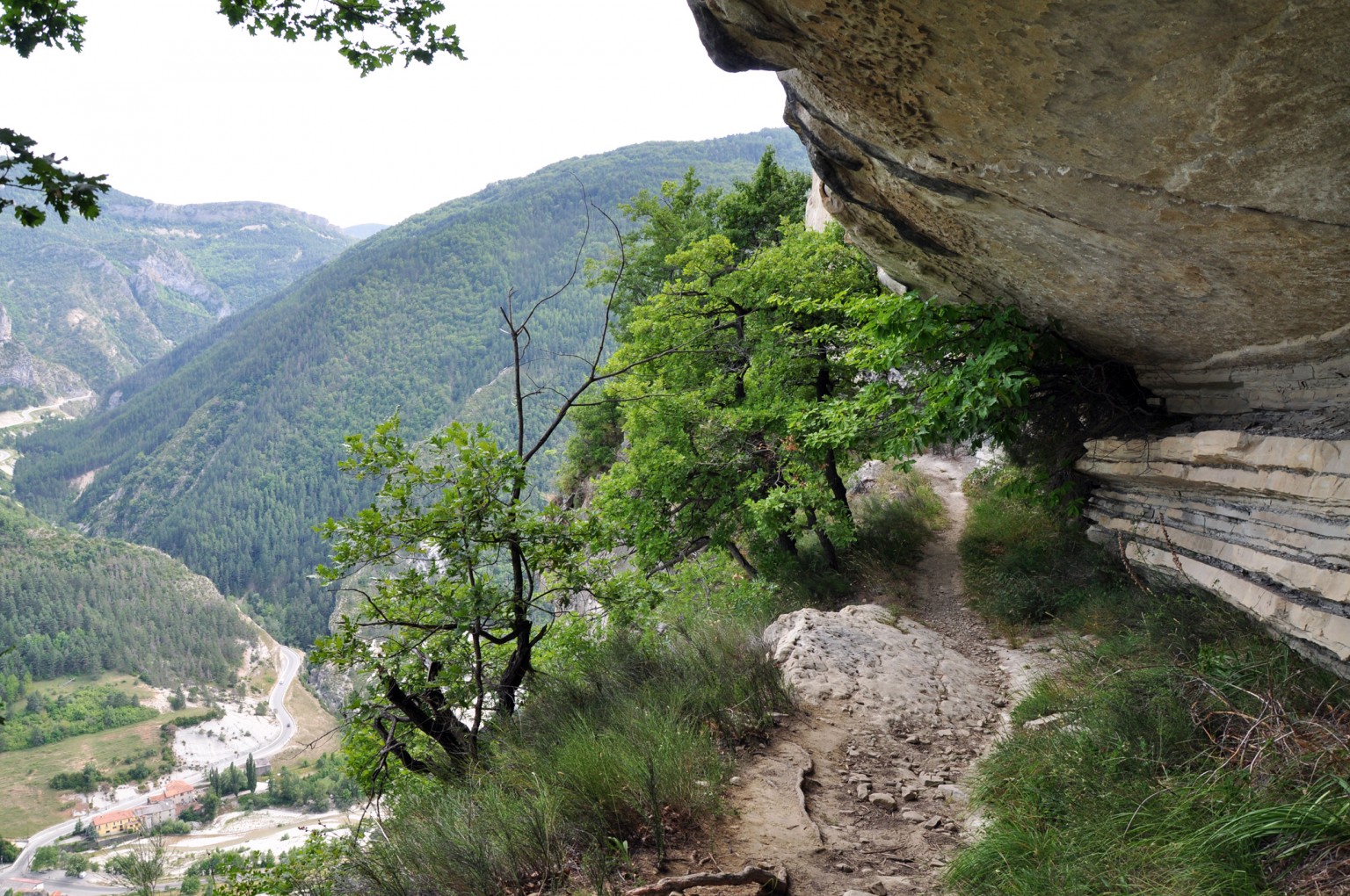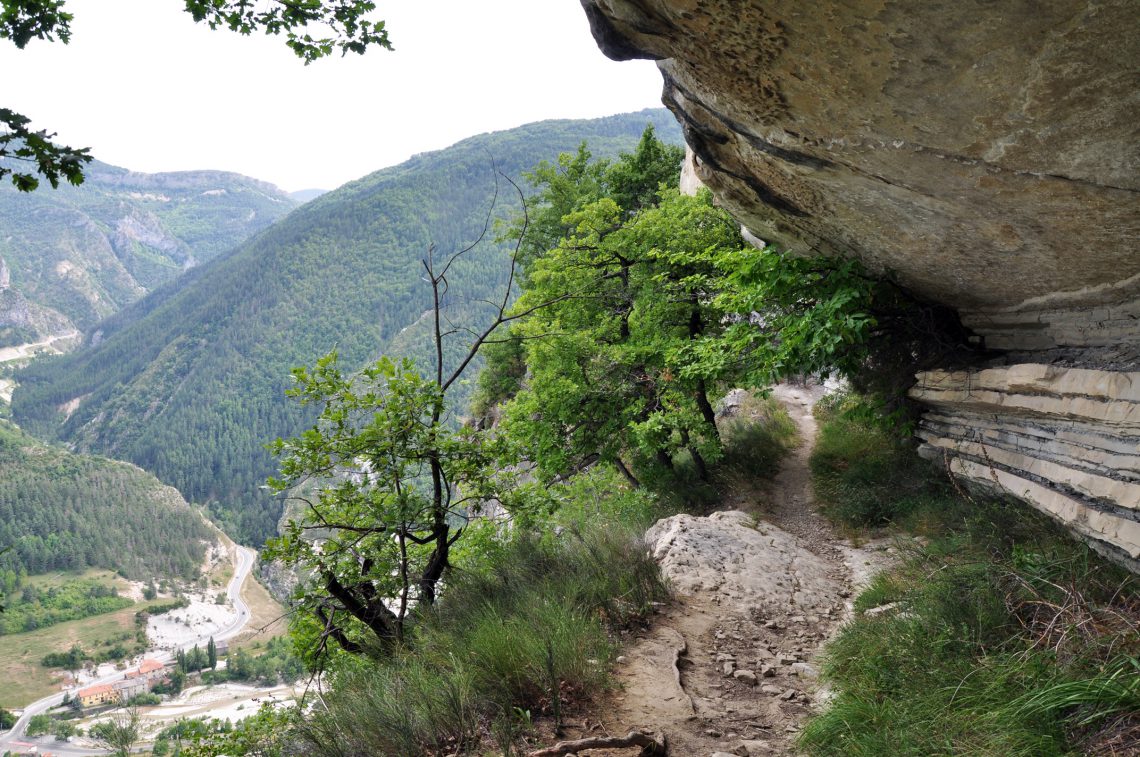 Tourist office: www.verdontourisme.com/le-verdon/nos-villages/villages-de-caractere/annot-cite-des-gres/
Walk
Grès d'Annot: www.rando-alpes-haute-provence.fr/gres-dannot/
Baou de Parou: www.rando-alpes-haute-provence.fr/baou-de-parou/