For white water sports, the Alpes de Haute-Provence has a hydrography which is specific to mountain regions.
The Verdon, Ubaye, and Var rivers, the chain of the five lakes on the Verdon … all offer exceptional supports for white water sports, whose national and international fame has been growing for years.
White water activities also benefit from a human potential which encourages their development. Around ten associations and about twenty private companies contribute to the development of sport and the dissemination of white water tourism activities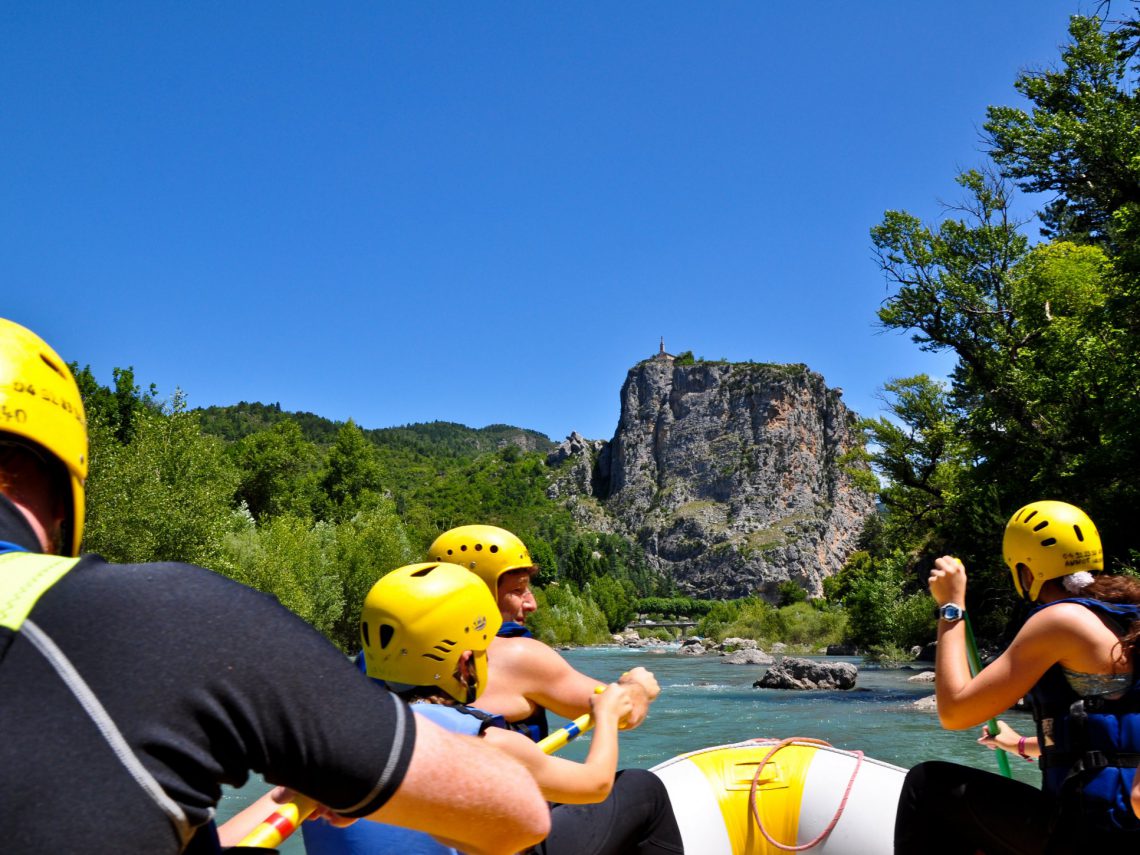 Caneoing / Kayaking
The canoe, from North America, and the kayak, whose origin is Eskimo, enable the descent of rivers according to the level (classes 1 to 6) in small unsubmersible craft, propelled by means of a single paddle (canoe) or a double paddle (kayak).
Rafting
This is a recent activity in Europe and consists of going down rivers on inflatable rafts for 4 to 8 people propelled by paddles and/or oars.
Hydrospeed
the swimmer, wearing flippers and a reinforced wetsuit, swims down the river protected by a foam « hydrospeed ».
Canyoning
Follow the water course right into the deep natural depths. Anything goes for moving along without leaving the river bed: walking, swimming, abseiling, rock jumping.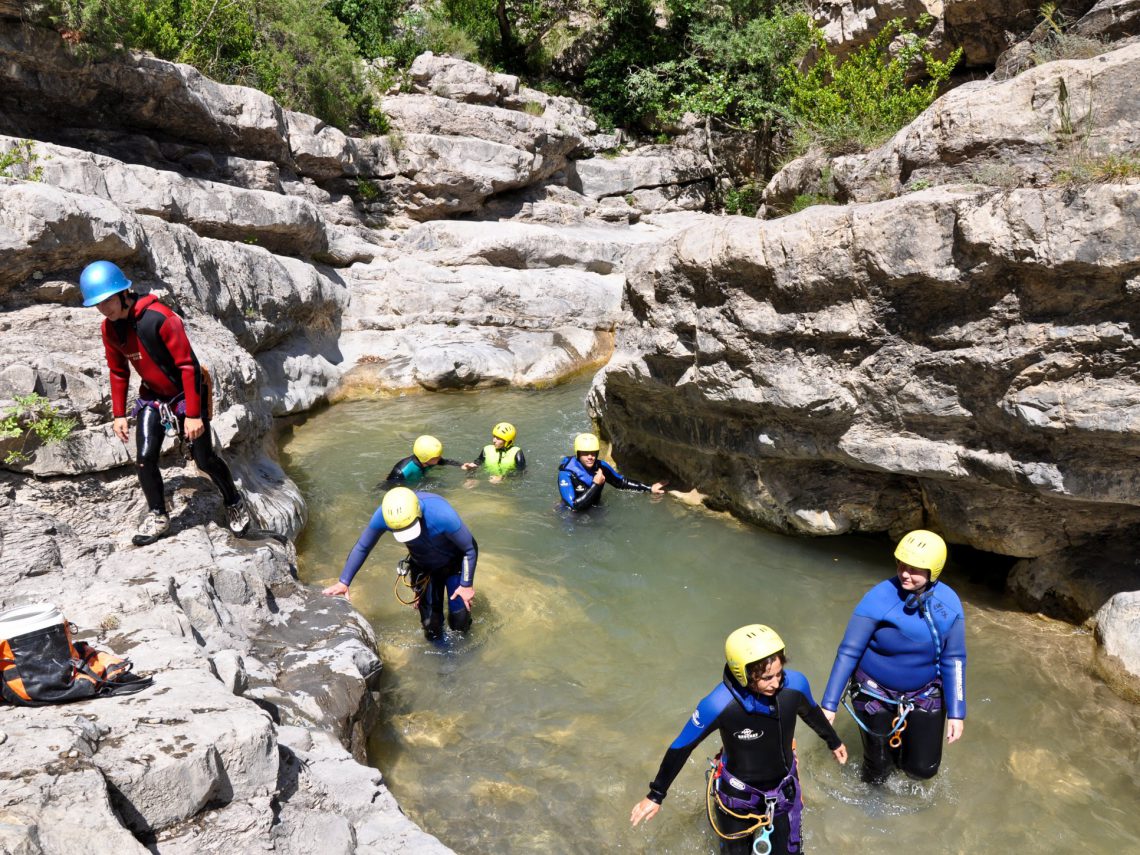 Sailabout
This is done on variable lengths of course, on rivers or lakes in various types of craft, from excursions to real sport competitions.