Val d'Oronaye Larche is located at 1,700 metres on the Italian border at the entrance to the Mercantour National Park.
A wonderful place for snow sports in a wild, unspoiled area. This is the "Far North"!
40 km of cross-country skiing trails, footpaths and snowshoeing itineraries, past torrents and through larch forests for a complete change of scene in a little Alpine ski resort.
Ski trails
With its 2 km of trails, this is the ideal place to learn to ski peacefully and leave your first tracks in the snow.
Two ski lifts and a rope-tow, a play area for kids.
Toboggan run
For a memorable family descent, set off on the 3-km charted and groomed toboggan run between the hamlet of Saint-Ours and the village of Meyronnes.
This will take you back to your childhood and give you lots of laughs!
Nordic area
Val d'Oronaye Larche is an ideal place for Nordic winter sports activities, with 40 km of trails for classic or skating techniques.
The trails go right into the Mercantour National Park in the sumptuous vallon du Lauzanier and a number of valleys which take you towards Italy to do Nordic or Alpine skiing.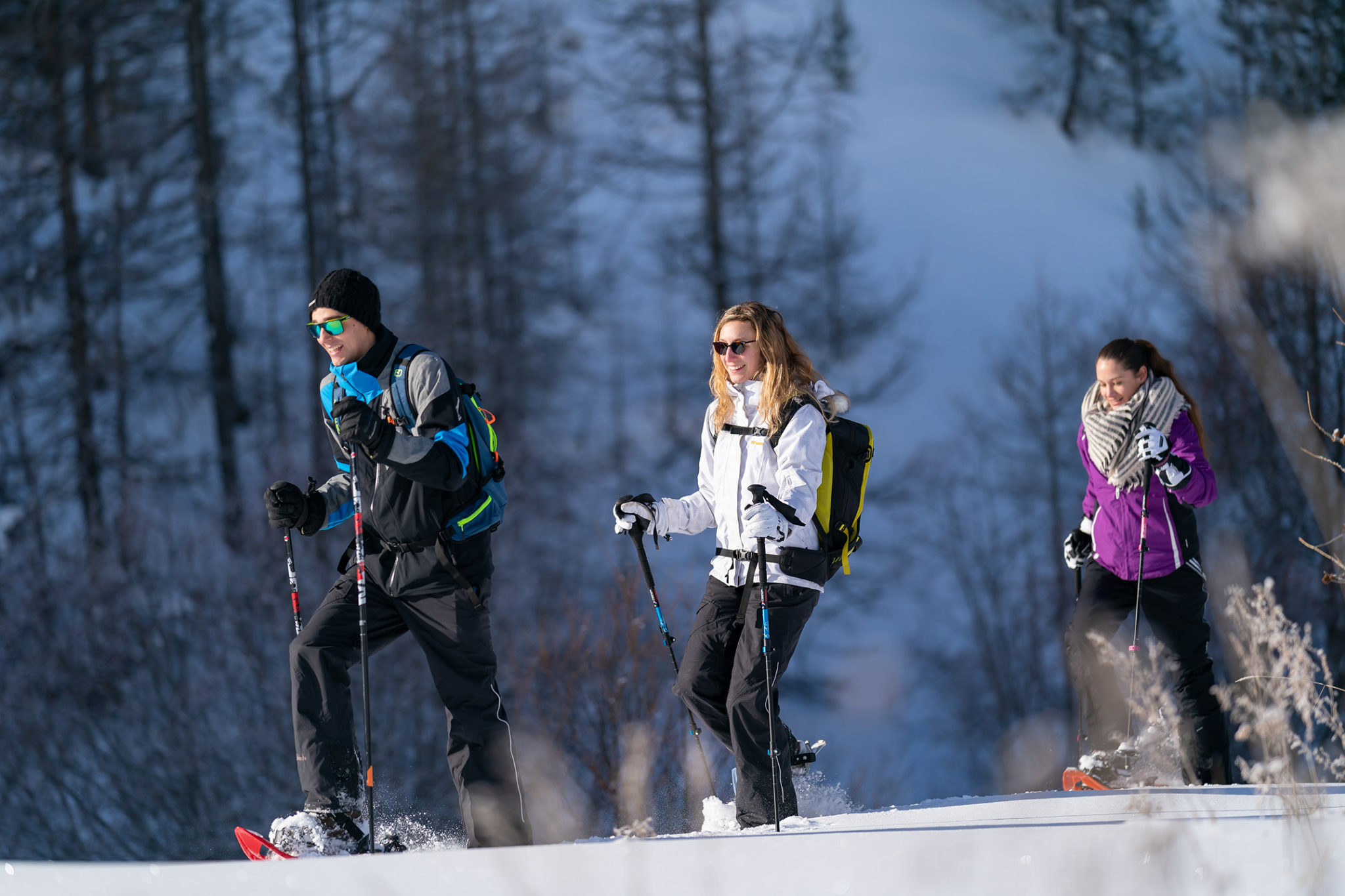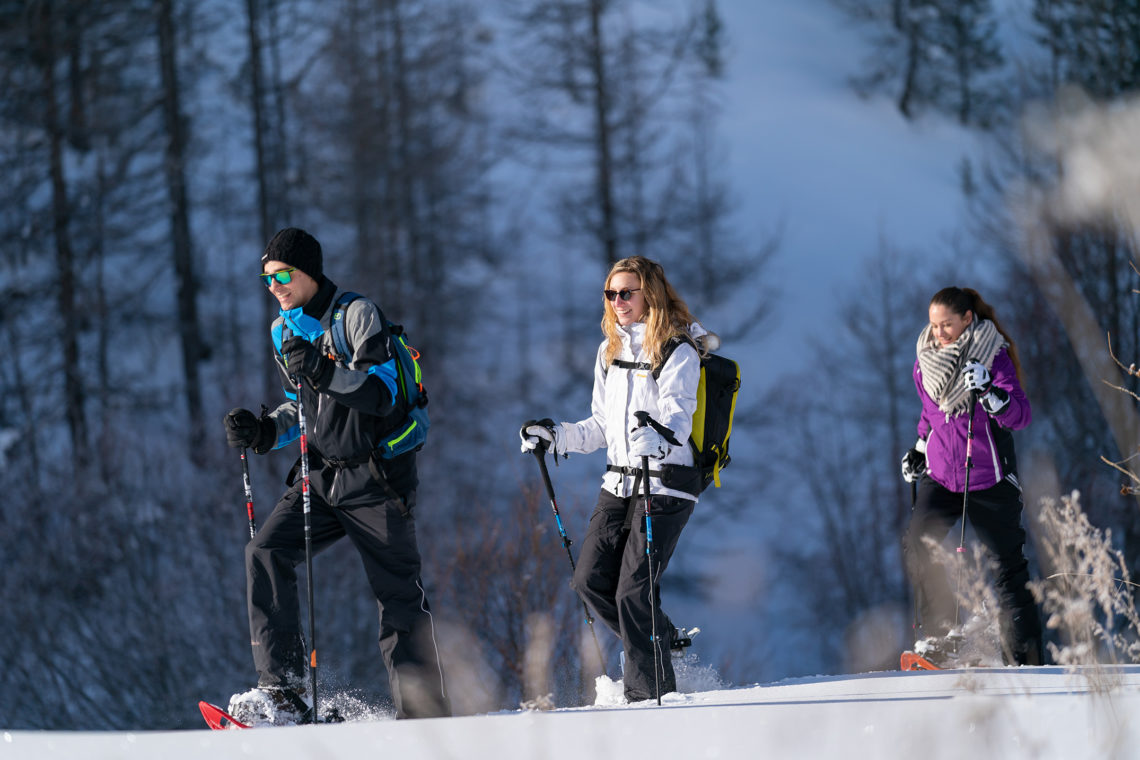 Snowshoeing
From the village, blazed but ungroomed snowshoeing itineraries take you into the beauty of the natural surroundings in an unspoiled environment.
If you would like to safely discover other open-air activities, let the guides and mountain leaders take you on snoweshoeing outings, snow walks, waterfalls, cross-country trails to discover the beauty of nature in winter.
Sled dog rides
The ideal place for an unforgettable ride, comfortably installed in a sled pulled by a team of dogs and their musher – a magical excursion in the silence of the mountains.
Village-resorts « Stations villages » in the Southern Alps

Val d'Oronaye Larche is one of the 30 Village-Resorts in the Southern Alps. These ski resorts on a human scale are ideal for enjoying winter sports with the family and spending some time in unspoiled ski areas at attractive prices.
These resorts are committed to guaranteeing the best facilities and services in an authentic mountain village setting, great for skiers and for winter sports for the whole family.
Getting around
In season, a regular free shuttle service links the ski resorts and the villages of the Ubaye valley.