You want to share an unforgettable experience with your tribe? Rafting's your sport. It's ideal for intense thrills with the family and safe with a guide. Accessible to all, it means pleasure for young and old alike.
A fun open-air activity
Rafting is the fun open-air activity. It can be done on the Ubaye River, a majestic river of the Alpes de Haute Provence which is famous for its 50 or so kilometres of rapids with a range of unbeatable routes, from the easier to the more technical.
You will navigate on very stable, unsinkable pneumatic rafts on sections of the river whose rapids are known as "white water".
The sun shines but the water is cold all year round.
You will be protected from sunburn or the cold by cutting-edge equipment provided on the spot at the rafting bases (wetsuit, neoprene boots, jacket, helmet).
No time to think, just throw yourself into the water with a smile whatever the water temperature, from April to October!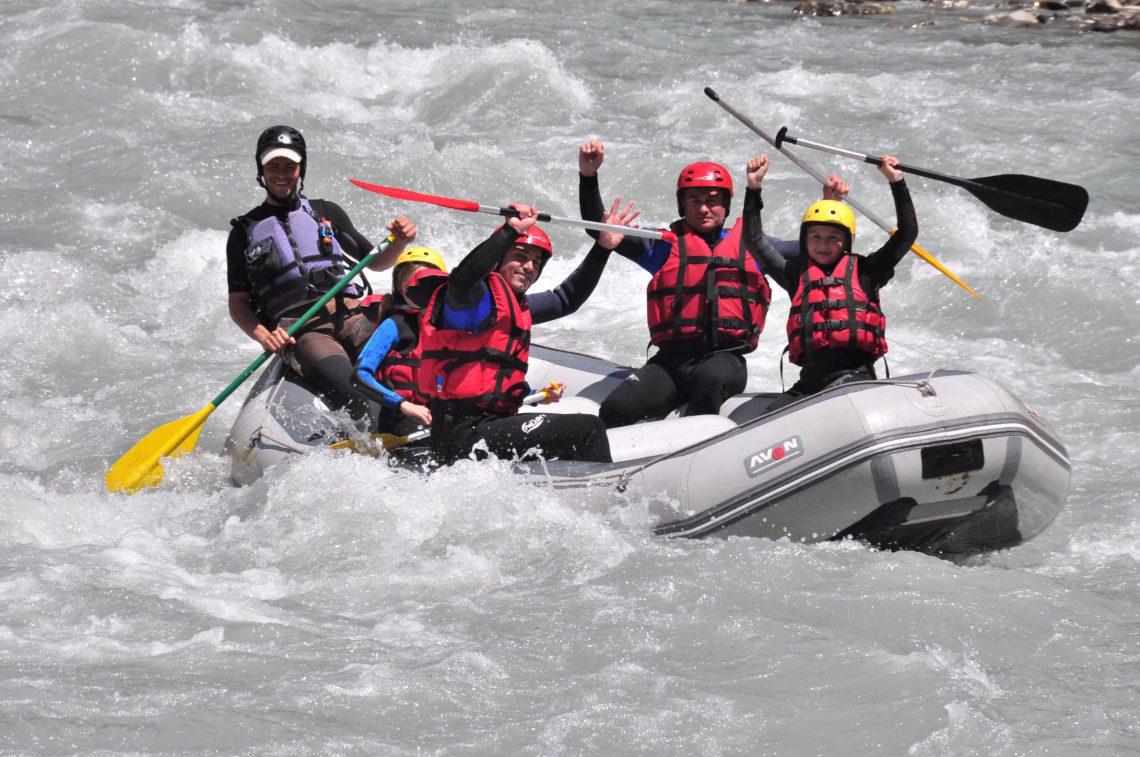 Our rafting bases
In the Ubaye valley, you can choose from over 15 specialized bases.
Each base offers a variety of services, all-in formulas and great plans so that you can make the most of your holiday with the family (transport, equipment, locker, refreshments, barbecue, playground, toilets, hot shower after your outing, relaxing sauna, etc.).
These rafting bases also provide a wide range of activities for all tastes and levels under the supervision of State approved guides.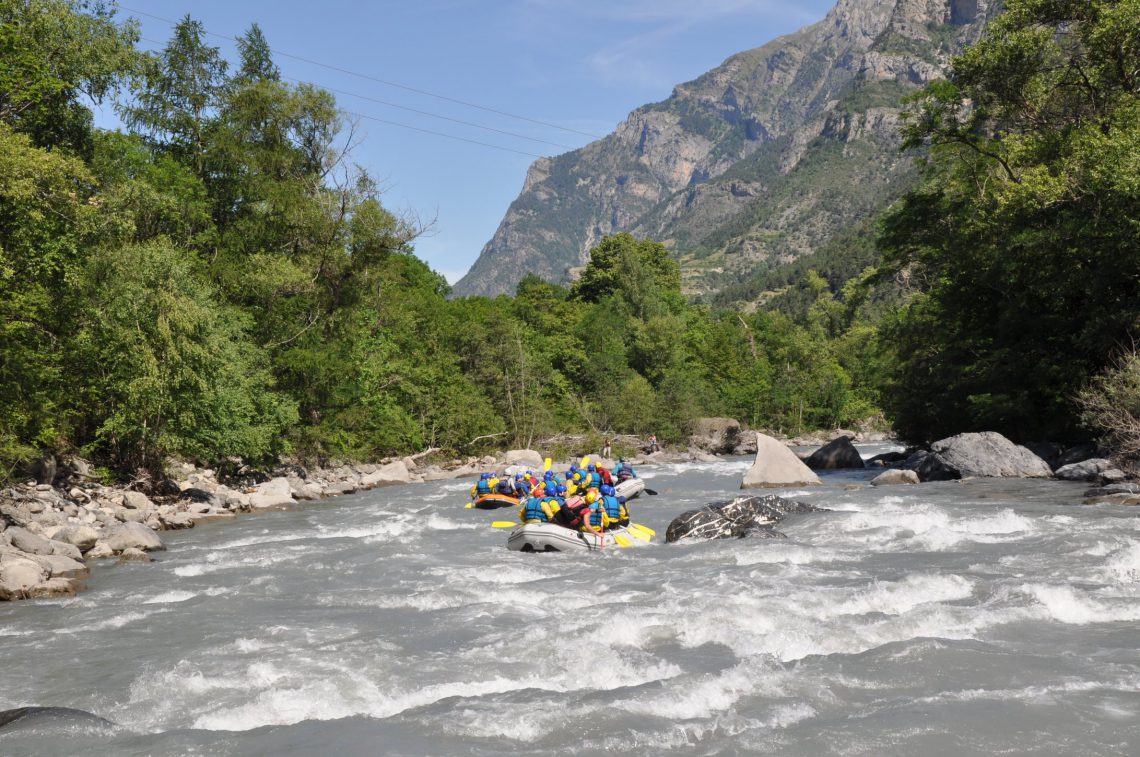 A family adventure
Climb aboard your raft, all paddle together and go with the flow. Enjoy the adventure with your kids!
When you arrive, you will see that the Ubaye is an incredible setting. We are really spoiled tobe in such surroundings.
Torrents, canyons, forests, mountain lakes, passes, peaks of over 3,000 metres … and this magnificent river flows through it all. Nature is still unspoiled in the Ubaye.
A land of discovery and adventure to share with your family!
Read more
Ubaye tourists office: www.ubaye.com