In these sites, mountain-bike bases (FFC & FFCT approved), you will find all the services you need: marked trails, listed by level of difficulty, maps of the itineraries, specialized welcome points, organized rides …
100 to 350 km of marked trails classified by difficulty, route maps, specialized reception points, organized hikes, qualified guides, bike rental and repair points, etc.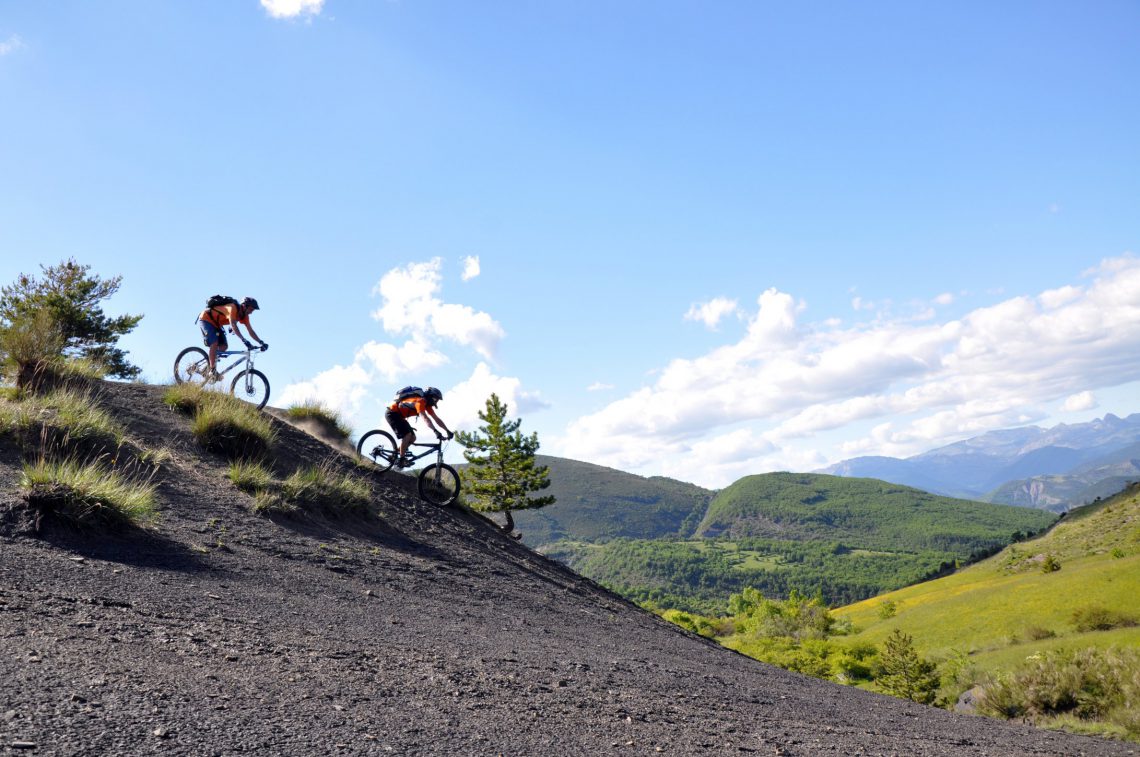 To know more about mountain-bike (in french)

www.vtt-montagne.com
Follow us on our blog VTT – (in french)
Un site internet et une application mobile dédiés aux activités de randonnées

Vous manquez d'idées de randonnées ?  Voici le site qu'il vous faut : www.rando-alpes-haute-provence.fr !
Consultable depuis ordinateurs, tablettes ou smartphone, il propose de nombreux itinéraires emblématiques des Alpes de Haute-Provence sur les 5 activités de randonnée : pédestre, équestre, VTT, cyclotourisme, trail.
Vous pouvez aussi télécharger l'application pour plus de mobilité. Vous êtes automatiquement géo localisé, votre position apparaît sur la carte, et vous pouvez choisir votre activité : pédestre, équestre, vélo, vtt et trail.
Une fois l'itinéraire choisi, téléchargez la fiche et la carte et partez randonner (sans connexion) grâce au GPS de votre appareil !
Pour télécharger l'application :