With more than 300 days of sun a year, let the quality and purity of the sky, the optimal aerology and the spectacular views of the Alpes de Haute Provence tempt you! Ready to take off and flying?
Seen from above, everything becomes even more impressive: the Montagne de Lure, the Gorges du Verdon, the Alpine valleys and also the Mont Ventoux, the Montagne Sainte Victoire, etc.
Paragliding
There are around fifty take off and landing areas in the department which let you admire the variety of landscapes of Haute-Provence from an unusual angle.
Oraison,
Saint Geniez near Sisteron,
Cousson near Digne-les-Bains,
Moustiers-Sainte-Marie,
Saint-André-les-Alpes,
Plateau de la Chau near Montclar,
Saint Vincent Les Forts…
flying also Archail, Contras, Dauban, Andran, Gache, Gamby, Grou de Bane, Coste, Molard Nord et Sud, Saint Pancrace, Sumiou, Villevieille, Mont Chalvet…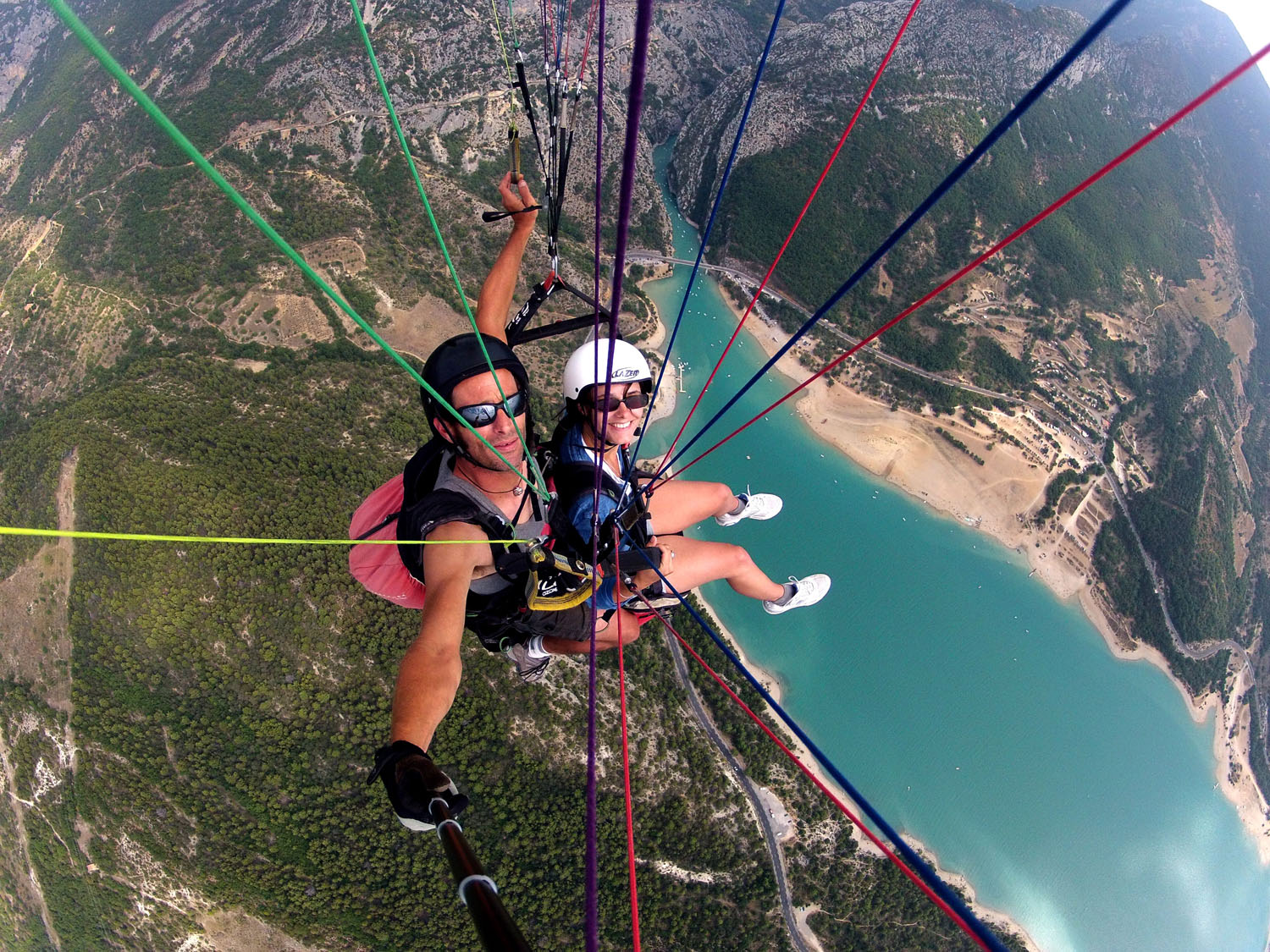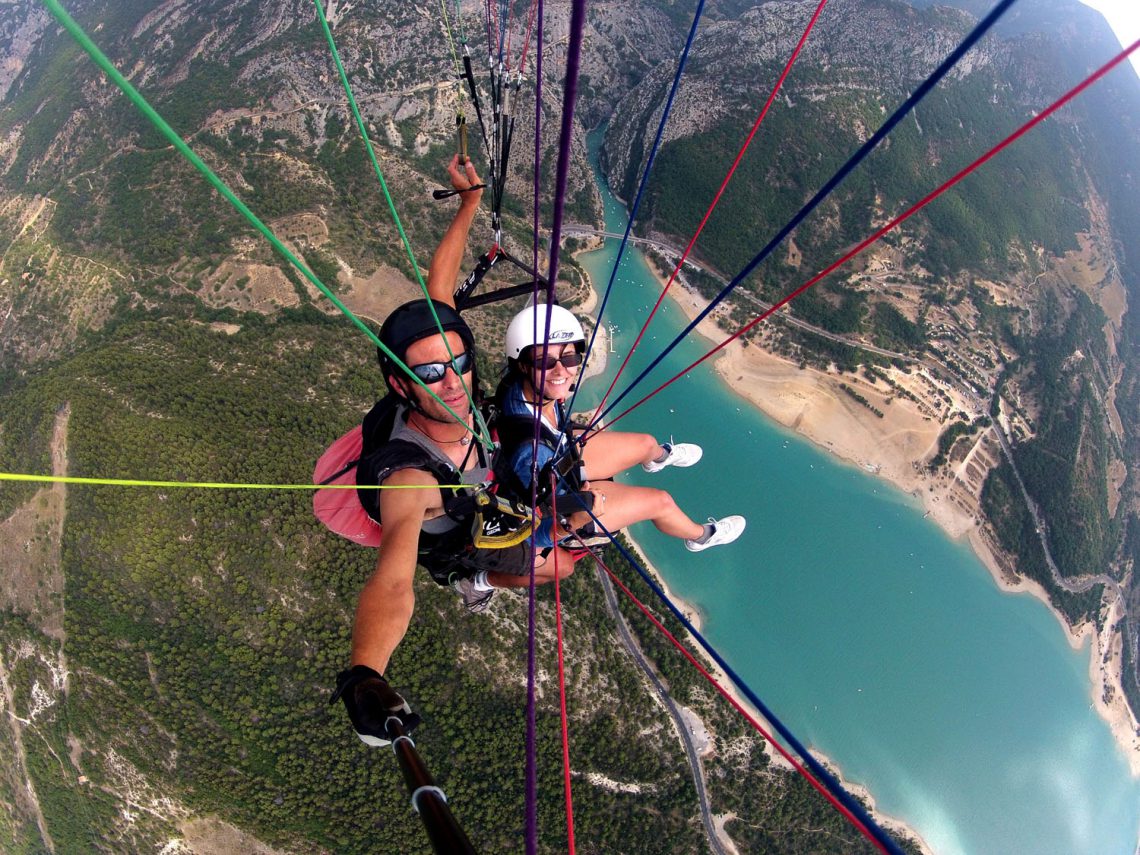 Gliding
We have a number of aerodromes and qualified instructors to welcome you and introduce you to gliding, while you discover the secrets of our Provencal and Alpine mountains from a glider.
You have a choice of six gliding platforms:
Barcelonnette in Ubaye Valey,
Château-Arnoux-Saint-Auban in Val de Durance,
La Motte du Caire in Terres de Provence,
Seyne-les-Alpes in Blanche Serre Ponçon,
Sisteron-Vaumeilh,
Puimoisson.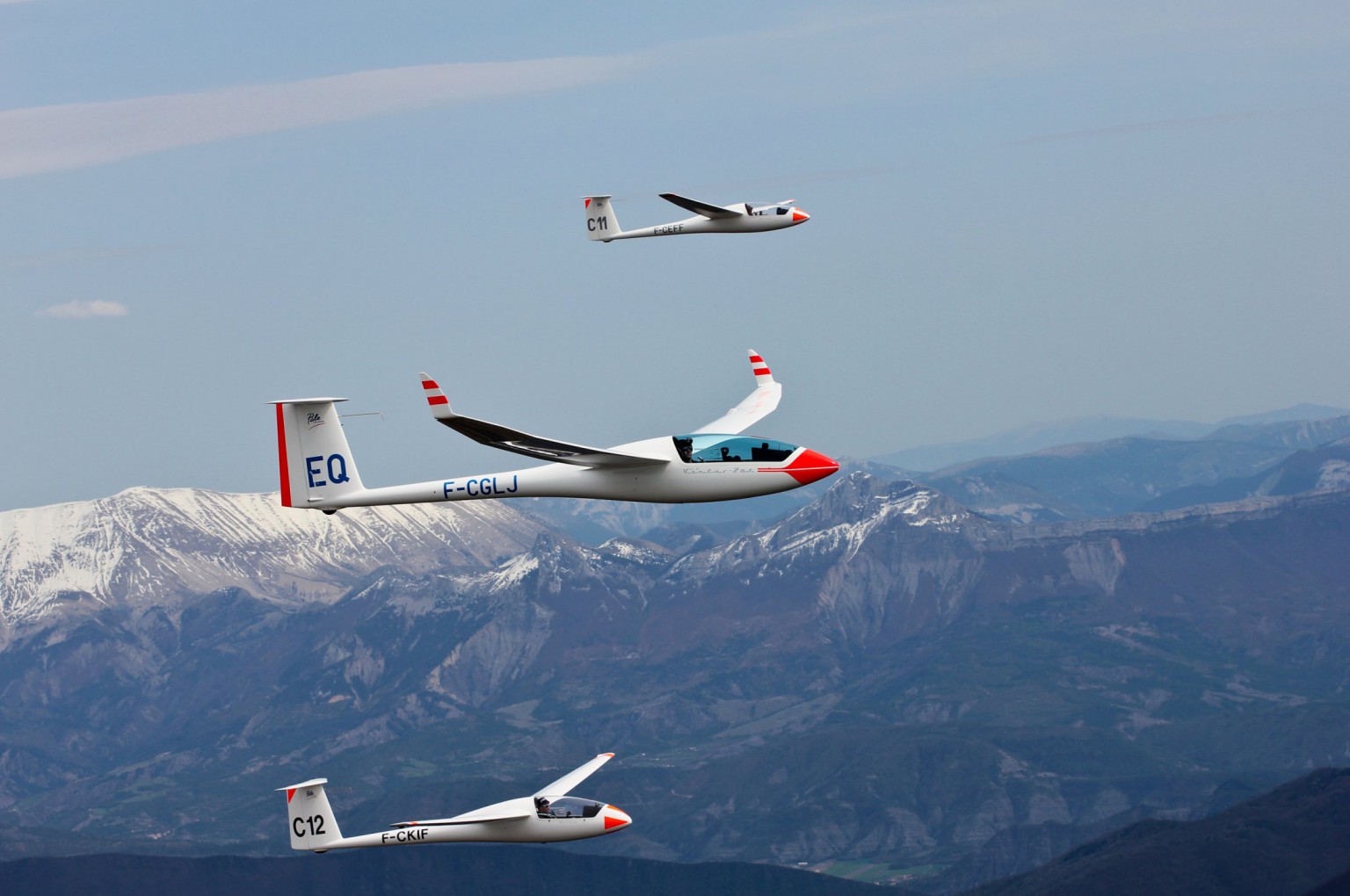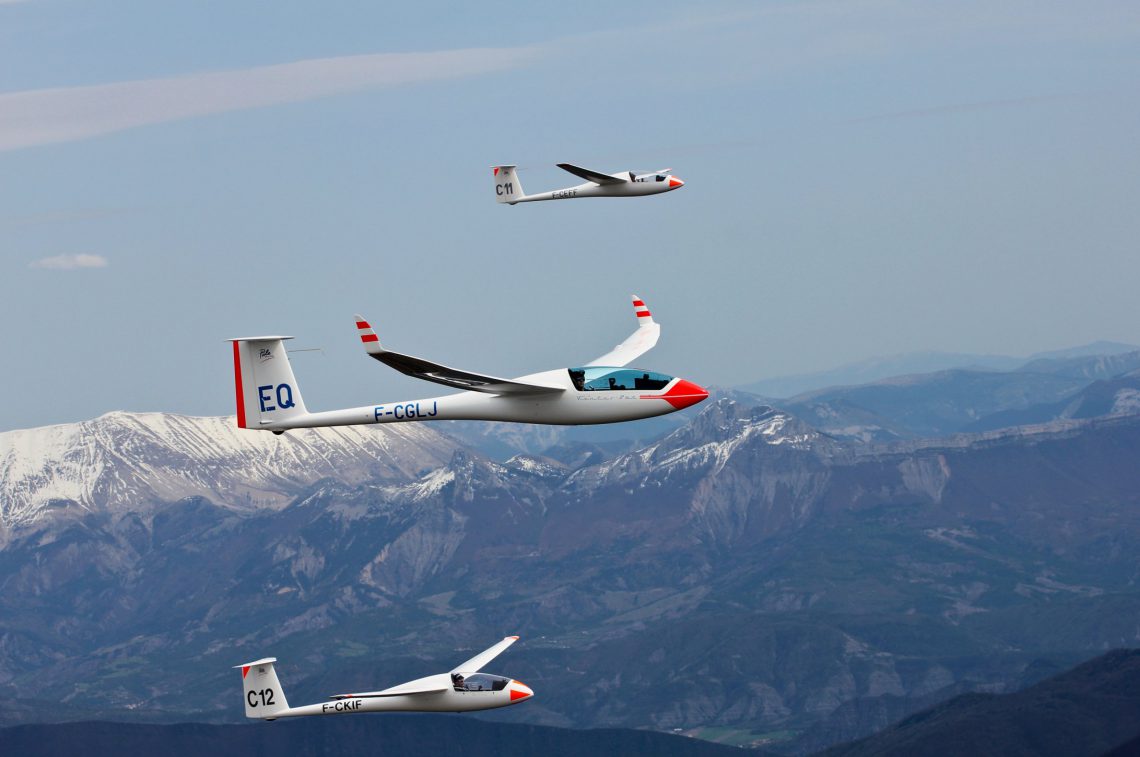 Hot-air ballooning
This gentle aerial discovery reveals the beauty of nature without disturbing it. You will fly over mountains, fields of wheat and lavender and the many little villages dotted over the hillsides. A unique and magical adventure, under the pure blue Provencal sky with the birds.
Get a breath of fresh air at 1,000 metres and admire from an unusual angle the whole variety of landscapes which are magnificent all year round with their palettes of bright and soft colours along with all the hidden wealth that only a hot-air balloon flight can reveal.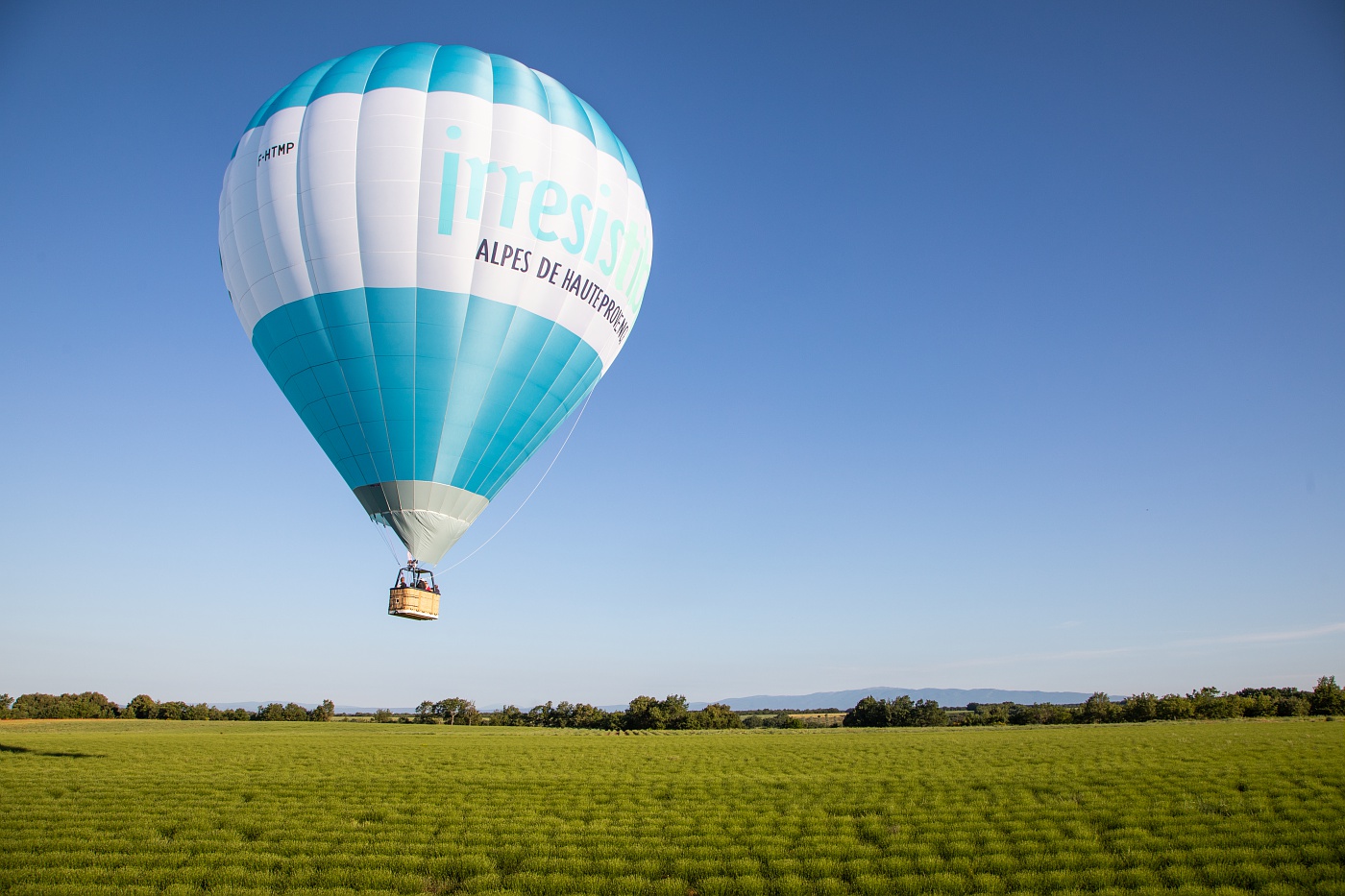 Hang-gliding
Hang-gliders are great for the feeling of speed, from 30 to over 100km/h!
A particular technique is necessary for hang-gliding and the instructors of the free flight clubs will be delighted to teach you.
Flying with professionals