Hiking in the Alpes de Haute Provence means 6600 km of trails, in GR®, in GR® de Pays and a lot of short hiking trails. From Giono to Magnan, many writers have boasted the charms and poetry of hiking in Alpes de Haute-Provence.
Un site internet et une application mobile dédiés aux activités de randonnées

Vous manquez d'idées de randonnées ?  Voici le site qu'il vous faut : www.rando-alpes-haute-provence.fr !
Consultable depuis ordinateurs, tablettes ou smartphone, il propose de nombreux itinéraires emblématiques des Alpes de Haute Provence sur les 5 activités de randonnée : pédestre, équestre, VTT, cyclotourisme, trail.
Vous pouvez aussi télécharger l'application pour plus de mobilité. Vous êtes automatiquement géo localisé, votre position apparaît sur la carte, et vous pouvez choisir votre activité : pédestre, équestre, vélo, vtt et trail.
Une fois l'itinéraire choisi, téléchargez la fiche et la carte et partez randonner (sans connexion) grâce au GPS de votre appareil !
Pour télécharger l'application :
Randonnées en famille
Randonnées thématiques
Hiking while roaming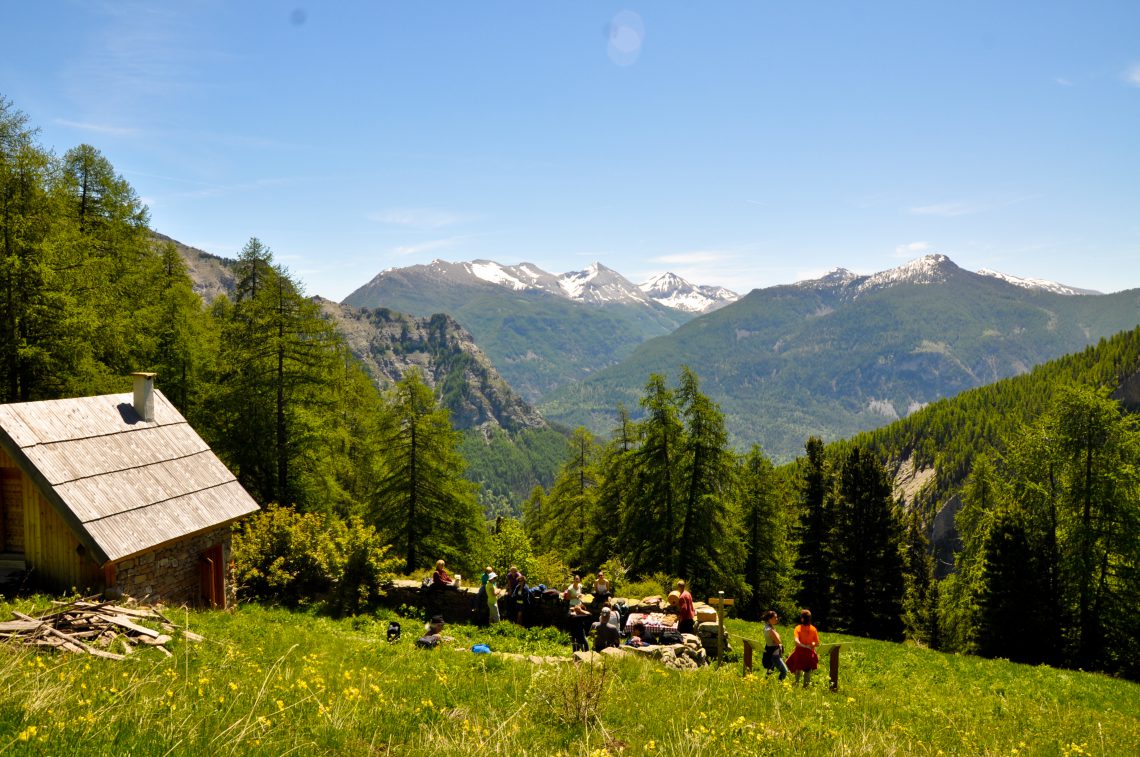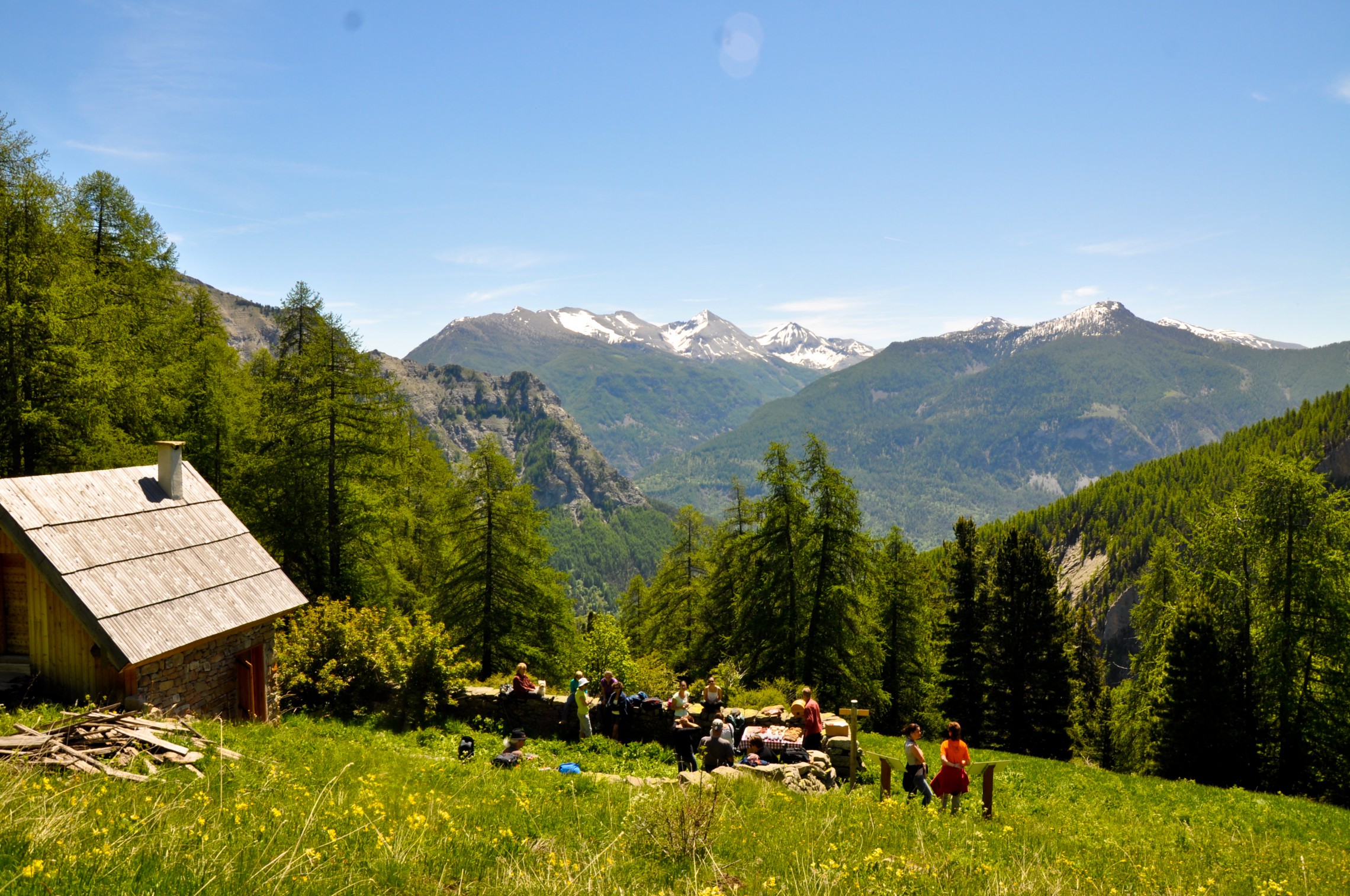 Discover topos-guides & hiking map (in french)
Préparez vos sorties à la journée, au week-end… avec nos guides des randonnées pédestres et nos cartes.
Plus de trente-cinq ouvrages sur les sentiers du département dans une collection éditée par l'Agence de développement des Alpes de Haute Provence, en collaboration avec la Fédération Française de Randonnée et les Offices de Tourisme.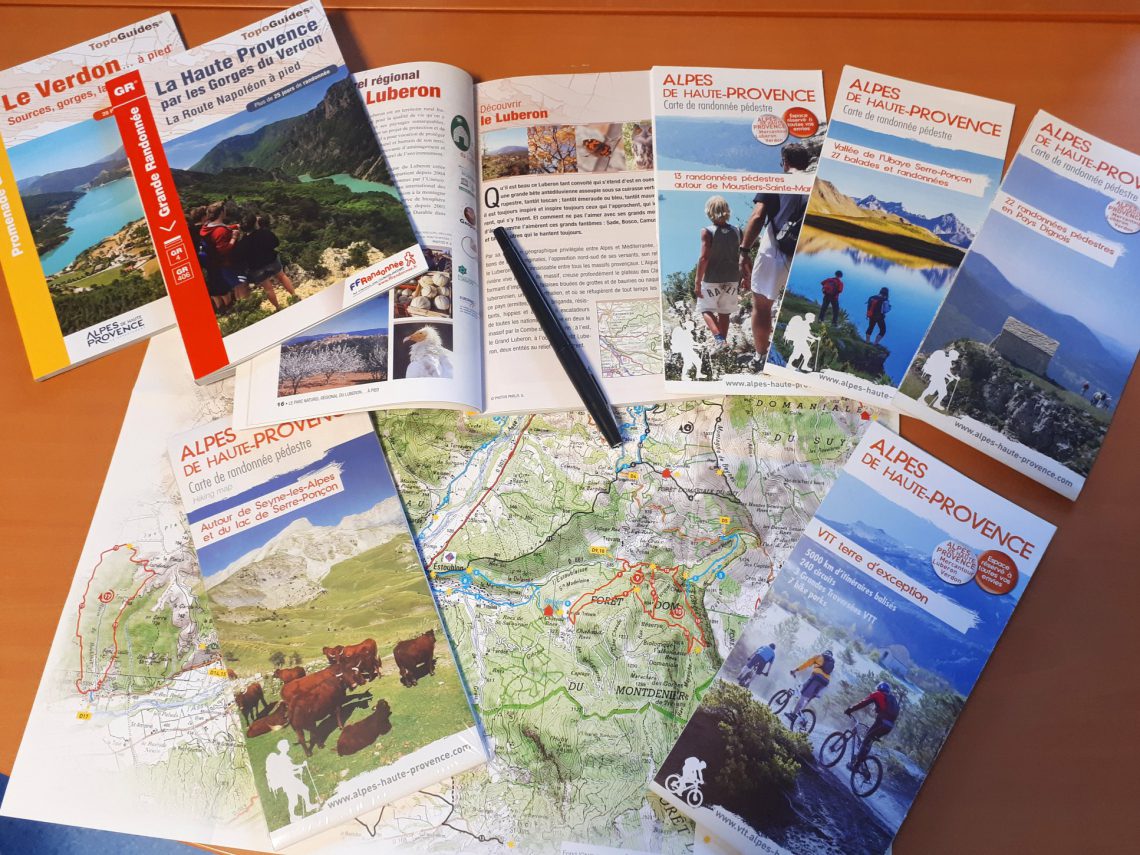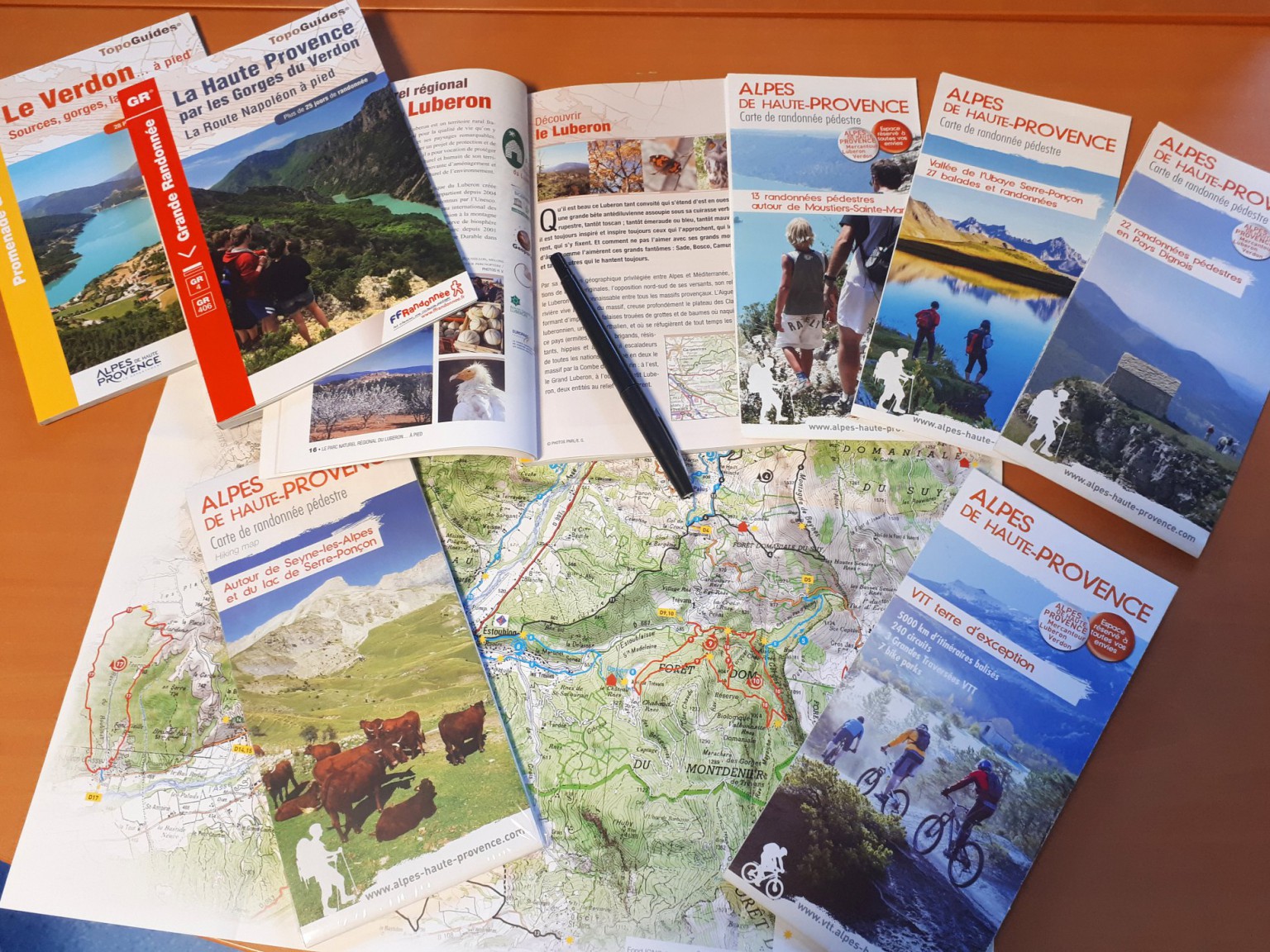 ---
Refuges de montagne
Prenez de la hauteur, gagnez les sommets et partez à la découverte des refuges de montagne des Alpes de Haute Provence.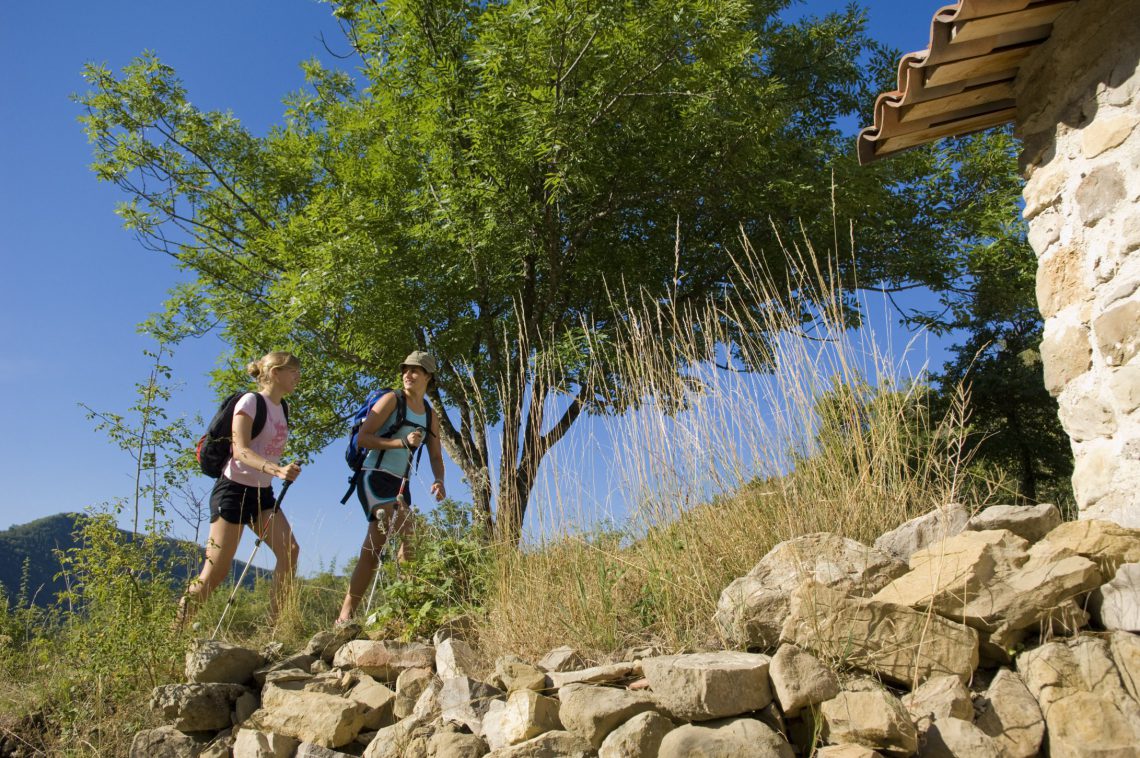 Brochure hiking (in french)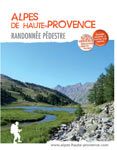 Download brochure (in french)
(format pdf – 10 mo)
Observation form
Too help you enjoy fully the equipped and marked trails in the department, please inform us of any abnormalities on the itineraries covered by using this  website : sentinelles.sportsdenature.fr (in french)